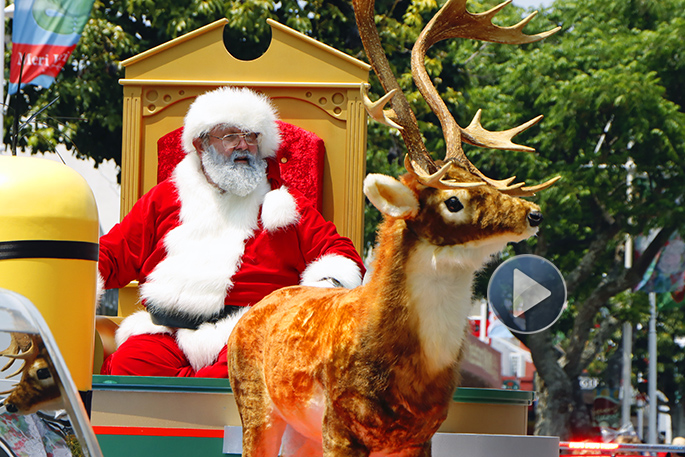 Click the image above to watch the video
A crowd in excess of 25,000 lined the streets of Downtown Tauranga for the annual Trustpower Christmas Parade heralding the official start of the festive season in the city centre.
The parade featured over 80 entrants including floats, marching bands, acrobatic groups, multicultural groups, dancing teams, community groups and of course the man himself - Santa.
"After many hundreds of hours of organising it is always such a pleasure to see the delighted looks on the faces of the many thousands of children, families and the public," says Mainstreet Downtown Tauranga Parade Manager, Millie Newitt. "It's a showcase event for our city centre and we're delighted to bring joy and the festive spirit to the city centre in this way."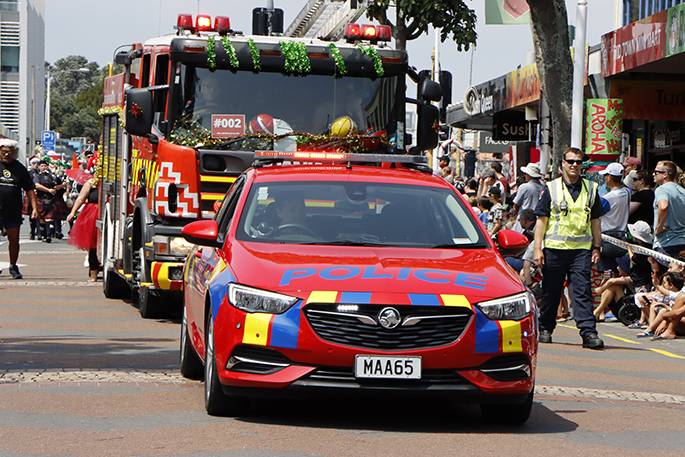 The Parade made its way down Devonport Road and along The Strand with highlights including showcase floats featuring Batman, Frozen, Princesses and Pirates and Moana.
"This parade is a truly collaborative community effort," explains Millie. "Mainstreet Downtown Tauranga takes the lead in developing and running the parade but without the support of the community it just wouldn't be possible. Many of the showcase floats are designed and built by Richard Parker at Black Chilli Design and the hours he puts in are amazing."
"Today's parade and party on the waterfront is a great way of attracting as many people as possible into the city centre to enjoy all that's on offer," says Millie.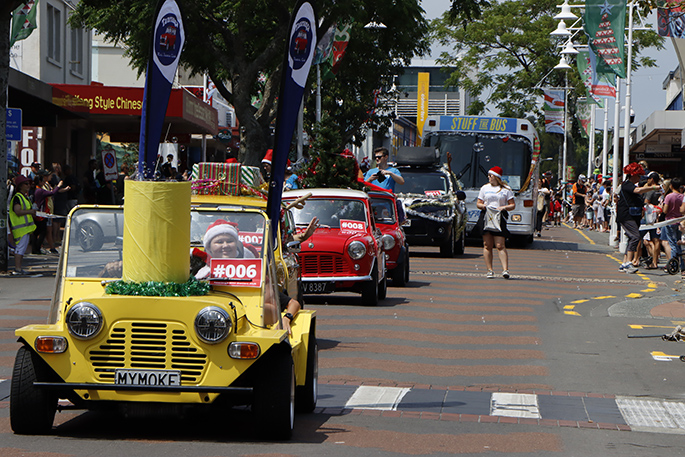 "The flow-on effect for our hard-working shops, cafes, restaurants and bars is that many of these people come into the city beforehand or stay after the events and spend time and money in our city centre. I wish we had the resources to run events of this scale every week!"
Millie says every year the parade gets bigger and better.
"We work hard to build the parade every year so that we are always offering more to the public who take the time to come into the city centre to join us. We really appreciate that so many do."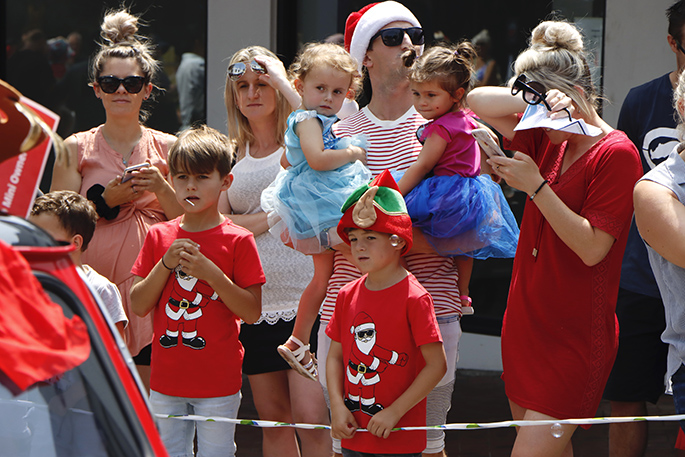 Trustpower has been the sponsors of the parade for several years and Millie says their support is pivotal.
"We have to raise all the funds required to run this parade every year and it's never easy. Without the generosity of Trustpower, who are so strong in their support of our city, and the host of community organisations that join us Mainstreet Downtown Tauranga simply couldn't stage this parade, so we are incredibly grateful."
Making the day even bigger was the follow-on CCS Disability Action 'Celebrate Us' concert on the waterfront from midday featuring live music, entertainment and the Little Big Markets.
"The work we do at Mainstreet Downtown Tauranga is all about contributing to vibrancy and the offerings in our city centre," says Millie.