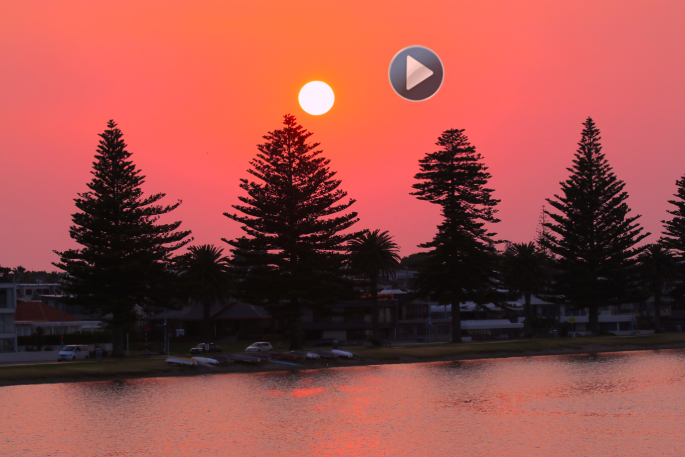 Click the image above to watch the video
As dozens of Australian fires continue to burn, some out of control, the air pressure set up over the Tasman Sea means New Zealand's skies continue to be polluted, says WeatherWatch.co.nz.
By the time the smoke and dust reaches NZ, it's very high in the atmosphere, meaning visibility on the ground is OK but the blue skies have more of a grey/hazy look to them and the sunrises and sunsets are much deeper reds and oranges.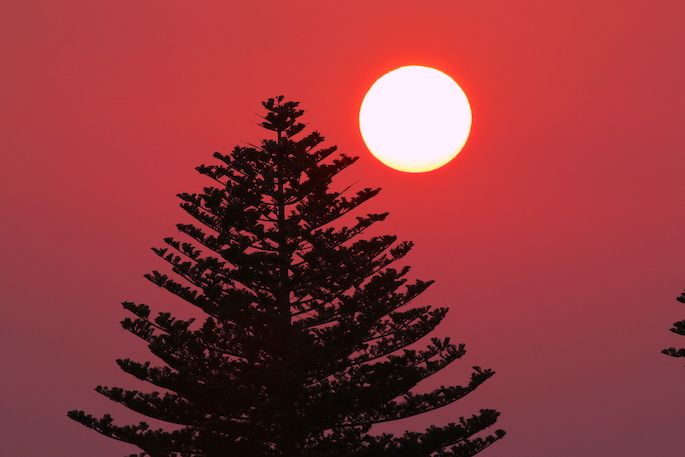 "Arguably the most positive spin on the smoke over New Zealand is that it's making for some stunning sunrises and sunsets.
"The negative here is that it reduces the colour of the blue skies, making New Zealand look as though it is placed in Europe or Asia where air quality isn't as clean as our usual sou'west flow out of the clean pollution-free Southern Ocean area.
"The air pressure systems for the past couple of weeks - and next couple of weeks ahead - favour more W to NW wind flows out of Queensland and New South Wales then out over the Tasman Sea and towards New Zealand, so more smokey skies can be expected."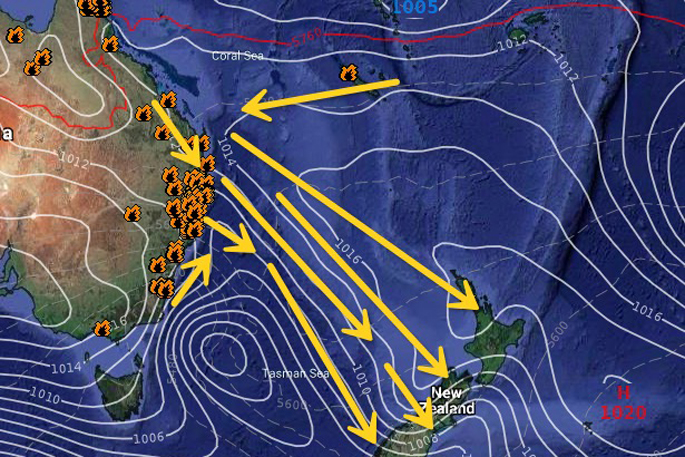 Current fires burning in Australia plus general wind flows today showing why smoke/dust keeps coming our way. Similar air flows continue next week too. Image: WeatherWatch.co.nz