Kia ora SunLive readers and welcome to Sunday.
Today we are expecting a fine day with westerly breezes.
It's a three-clothing-layer day with a high of 17 degrees and an overnight low of about 7 degrees forecast.
On Monday September 16, it should be mainly fine, apart from some morning and evening cloud, and westerly breezes.
Going further into the week, Tuesday and Wednesday may have a few showers but the remainder of the week should be fine with light winds taking us right through to a partly cloudy but mostly fine weekend.
Check out what's on today around the region: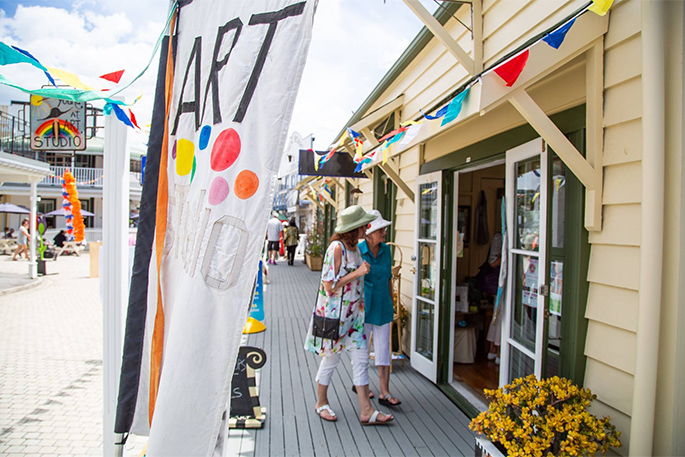 The Bethlehem Te Puna Lions are running the Village Market at Tauranga Historic Village, 17th Ave, beginning at 8am. Get along and check out all the stalls and produce.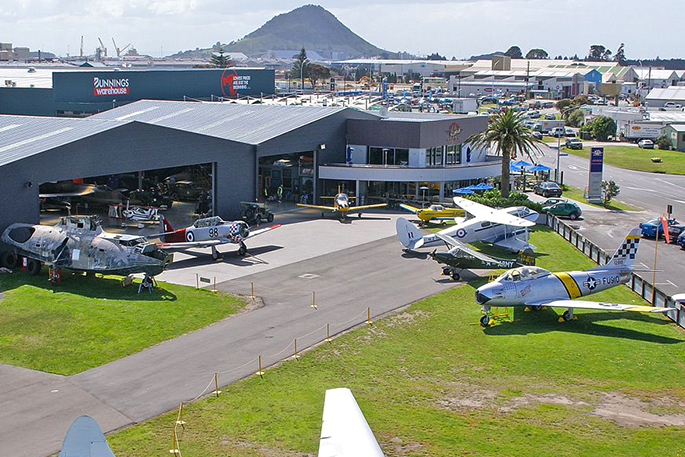 Classic Flyers
The Battle of Britain is being commemorated today at Classic Flyers NZ at 9 Jean Batter Dr, Mount Maunganui, with a parade and service starting at 9.45am. The Battle of Britain reached its climax on September 15, 1940 when the Royal Air Force downed 56 invading aircraft in two dogfights lasting less than an hour. Although heavy air raids on London and other British cities would continue through spring 1941, the Battle of Britain was effectively won.
Anzac Park. Image: Google Maps.
Tauranga City Council are hosting a special family fun event today at Anzac Park, Gate Pa from 10am – 2pm. Free food made by local foodies will be available, including Eze Feeds, Spices to Di4 and Southern Fries. There will also be live music by local band Indecisive, a giant jenga, a large connect four and a face painter. Come along and fill out the Council survey about what you'd love to see in your community in the future. The Council Our Spaces and Places team will also be there to share some new concepts for upgrading Anzac Park and Scout Reserve.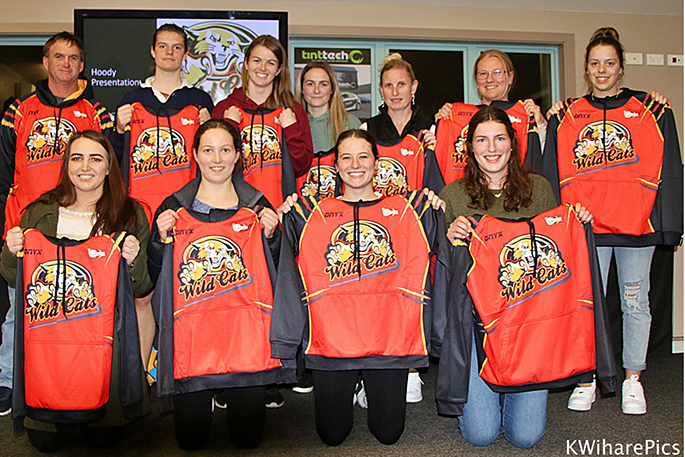 The Wildcats. Photo: K Wihare Pics
The Wildcats are playing the NZ Defence Force in a game of hockey starting at 10am at 42 Kawaka St, Mount Maunganui.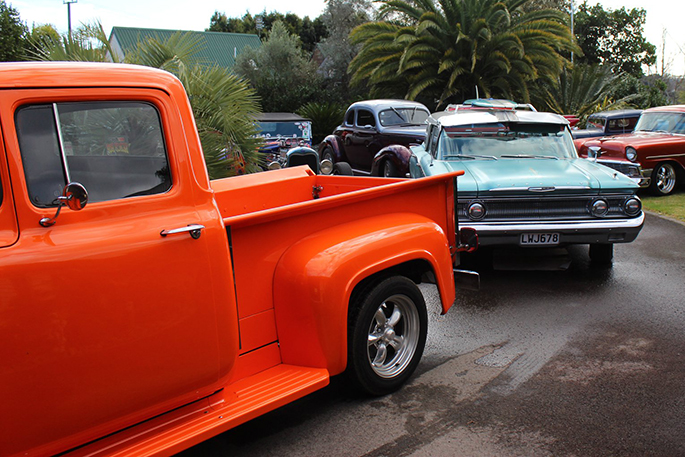 Do you own a hot rod or classic car? The Bay Rodders club is running the Bay Rodders Blue September Poker Run to support Prostate Cancer Awareness. Blue Up yourself and your car for a fun day out. Cost is $10.00 per person to enter. All entry proceeds go to the Prostate Cancer Foundation. Run will be leaving the Club Rooms are 3 Cherokee Place, Mount Maunganui at 10am. There is a shared lunch afterwards so bring something to share. This evening is open to all Hot Rod and Classic Car owners, with $200 prize up for grabs. More info here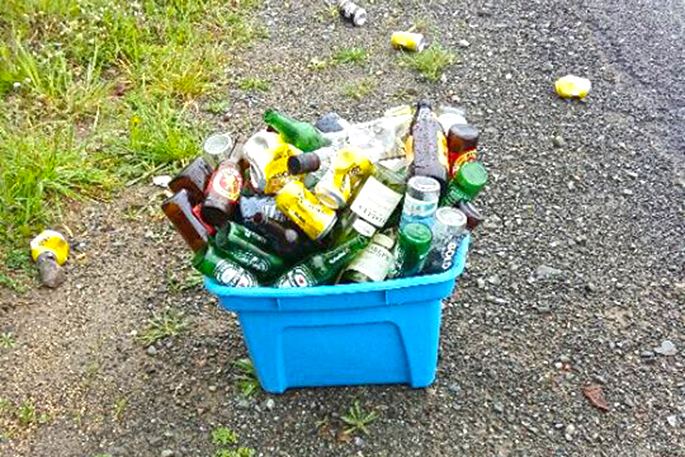 Come and help clean up litter at Lake Rotoma today. Meet at Merge Boat Ramp area behind the shops at 10.45am to help work the zones each side of the shops. Gloves and bags will be provided. There will be a spot prize, and someone will win a $25.00 takeaway voucher to spend at the Old Trout Cafe. More here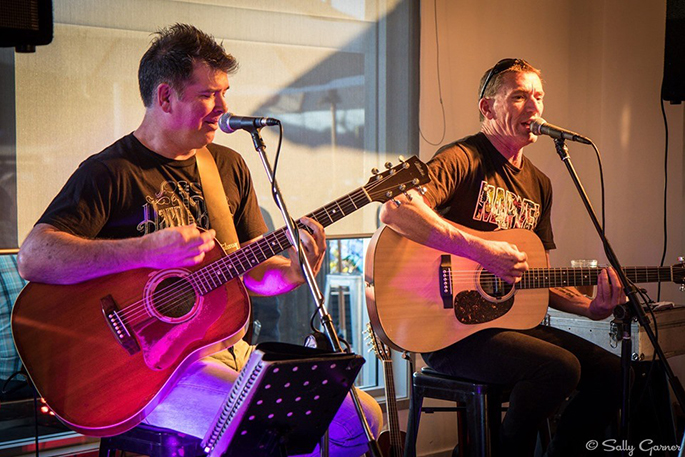 The Anzacs. Photo: Sally Garner
The Anzacs return to Jack Dusty's to play live today from 3pm till 6pm. Check out more here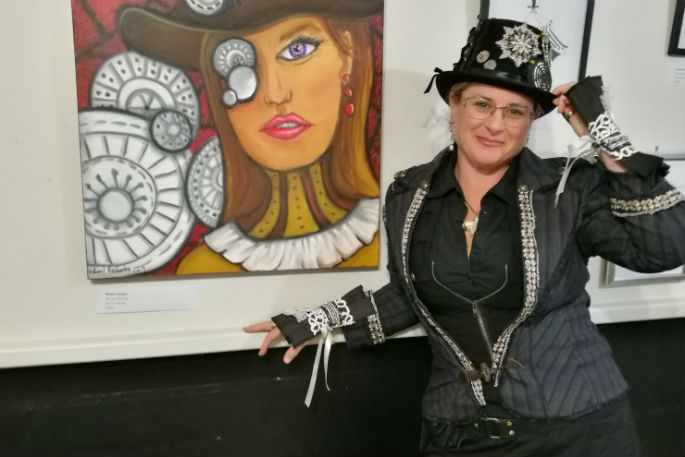 Check out the Steampunk art in the Steamtember Artorama exhibition at the Atrium Gallery in Whakamarama. This is a collaboration with Steampunk Tauranga to raise funds for the NZ Prostate Cancer Foundation. The Atrium Gallery is open from 11am, Wednesday to Sunday.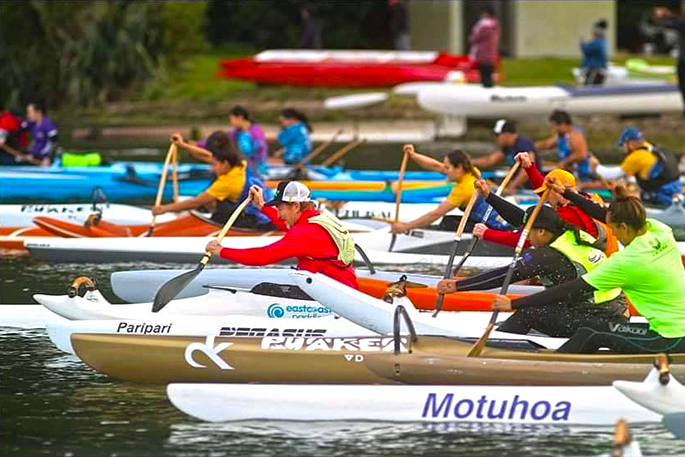 Want to try waka ama? Learn paddling, Maori traditions and water safety during this beginner series for wahine. The mahia waka ama classes are loads of fun and suitable for non-swimmers. Mahia Waka Ama is part of the Spring Starter Series for women - an annual series of low-cost and beginner level activities designed to encourage women to get active and try a new activity.
Have a go at underwater hockey! Come along today to Baywave at 5pm and see if you like it. Underwater Hockey is a 6-aside sport played on the bottom of a swimming pool. Players use a mask, snorkel, fins and specially shaped sticks to push a plastic-coated lead puck into the opposition's goal. Gear is provided, apart from a snorkel. More here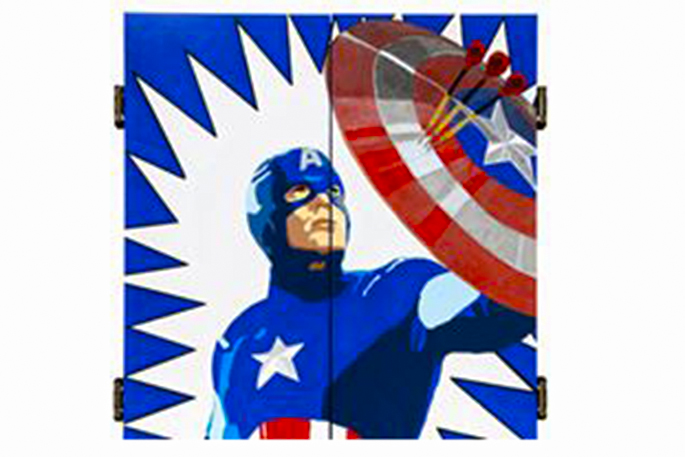 Arty Darty – a dartboard cabinet exhibition is on at The People's Gallery – Toi ka rere at Tauranga Historic Village. The cabinets will be auctioned off from the exhibition via the Incubator Facebook page to help fundraise for a youth dart program called Young Guns, which helps a number of youth get support in their sport in addition to providing them with the equipment they need to compete.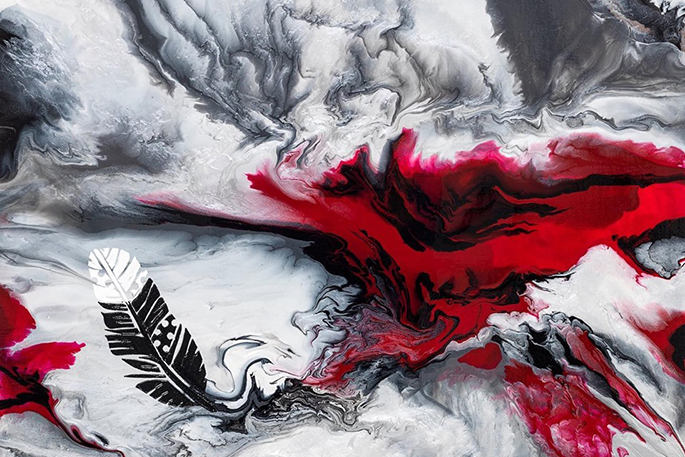 The Art Lounge NZ in Willow St is holding an exhibition of abstract works by Froyle Davies until September 19. More information here
For more of what's happening today see below:
Accordion-keyboard
Old time music makers, Welcome Bay Hall 1-4pm. $3 entry & Ladies a plate please. All welcome. Ph Ces or Joy 544 3849
---
Battle Of Britain
Parade & service at Classic Flyers. Starts 9.45am
---
Bible Seminar
1:45pm Greerton Senior Citizen's Hall, Maitland St, Greerton. Title: The Bible and Science. Interactive, Q&A. All welcome. Mary 573 5537
---
Bopmpbc Sprint Day
Sprint racing on the water. Starts at 9am. Lake Taurikura, Tauranga
---
Friendship Force Travel Club
Enjoy international travel? Join our club. Be hosted by other clubs worldwide & host them. Ph Barbara 574 5711 or Jonathan 572 2091
---
Golf Croquet
Croquet Mt Maunganui, 45 Kawaka St Tues, Thur & Sun 8:45am for 9am start. New players & visitors welcome. Nev 575 5121
---
Home Based Christian Church
Join us for a one-hour sharing from the teachings of Jesus Christ. 7pm Papamoa Sports & Recreation Centre, 80 Alice Way. John 022 680 7705
---
Lion's Annual Book Sale
Books & jigsaws wanted for Tauranga Harbour City Lions late November book sale. Drop off points are Smith City Bethlehem Town Centre, Mitre 10 Cameron Rd, Golf Warehouse Chapel St & Gilmours at The Crossing. No magazines, Readers Digest or encyclopaedias. Ph 576 7105
---
Maketu Market
Every 3rd & 5th Sunday at Village Green. Set up for vendors from 7am. Ph Carlyn 027 251 0388 or Pat 021 447 420
---
Messy Church, Holy Trinity
Cnr 3rd Ave/Devonport Rd 4-6pm Theme: Moses Activities. Short Christian story, simple meal. GF, vegetarian options. All free. Children must be accompanied by an adult. Ph 576 7718
---
Radio Controlled Model Yachts
Sun & Thurs 1:30-4pm, in pond behind 24 Montego Drive Papamoa, sailing Electron Yachts for fun. Adult beginners welcome. Graham 572 5419
---
Tauranga Writers Sunday Focus
Zebong Teller of Tales, fascinating professional storyteller for 27 years. Greerton library, 2-4pm for learning & laughing $10 ($5 members) Raffle, books, cash only
---
TePuke Country Music Club
Birthday Club Day 12-4pm at Te Puke Citz & RSA Club. 2 visiting clubs! All welcome. Ph Gayle 573 8255
---
Travel Writing Workshop
Learn everything about travel writing & blogging for fun or for money. Next Week 22nd 1:30-4:30pm. $50. Book at www.theincubator.co.nz/the-artery or angiebelcher@gmail.com