With steampunk as the theme, and inspiration taken from Jules Verne's 'Around the World in 80 Days', an unusually interesting exhibition is taking place at Whakamarama's Atrium Gallery.
The members of Steampunk Tauranga are going blue this September, as it is prostate cancer awareness month.
As well as their Steamtember Artorama collaboration with the Atrium Gallery they are running 'The Blue Tache Bash' at the Black Sheep Restaurant to help raise funds for the New Zealand Prostate Cancer Foundation.
Lindsey Morgan
In the exhibition itself, a wide range of art has been welcomed from the group's members, with suggested themes of dieselpunk, cyberpunk, Punkypunk or 'straight' Victorian craftywork.
"The theme is loosely Steampunk, which means quaint, curios, quirky with a side-serve of wit," says Steampunk Tauranga member Andria Goodliffe.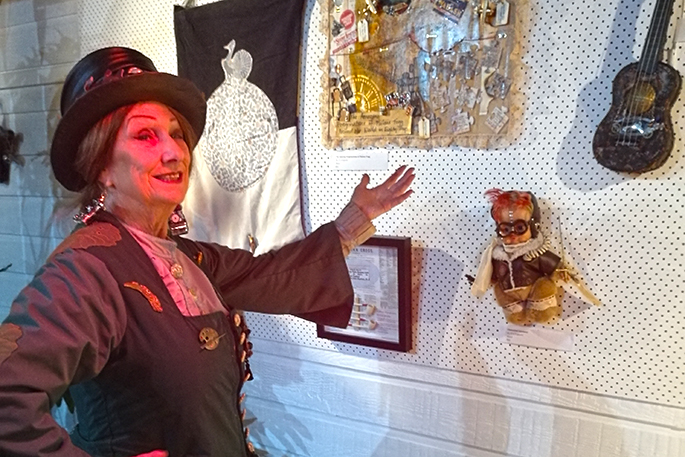 Ann Dugmore
Another Steampunk Tauranga member Lindsey Morgan says every year the group holds an event in September, but this year they wanted to do something for a charity and came up with the blue moustache idea.
"The Blue September theme for this year is to go blue for the boys, and we thought that as women, we should support them by going blue.
"Knowing that the prostate foundation of New Zealand do 'blue do's' in September, we just thought why don't we do a blue moustache, and then we came up with 'Blue Tache Bash' as a party where essentially you can come splendid in steampunk, or in blue, or in a blue moustache."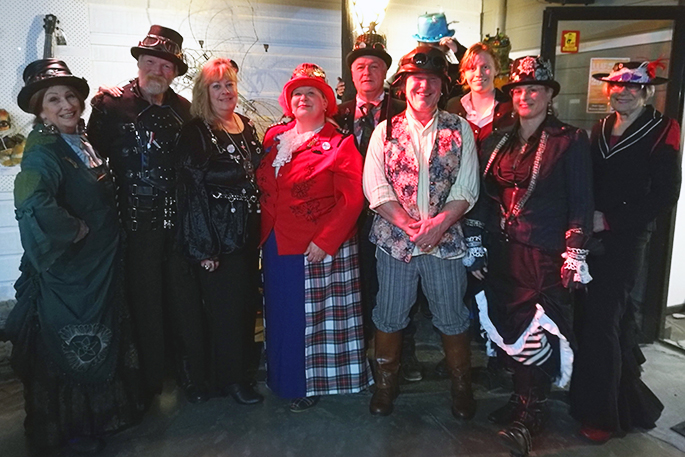 Members of Steampunk Tauranga - Ann Dugmore, David Hamilton, Leone Turner, Lindsey Morgan, Dan Turner, Mick Morgan, Maddie Knibbs, Kal Roberts, Lyn Voyde
The exhibition is open to everyone and runs from August 28 to September 28. The 'Blue Tache Bash' is on Saturday September 14.
The Atrium Gallery shop and exhibition space features sculpture, paintings, jewellery, wall hangings, photography and cushions. Located at 21 Plummers Point Rd, Whakamarama, it is open from Wednesday to Sunday each week from 11am. Follow their Facebook page
Dan Turner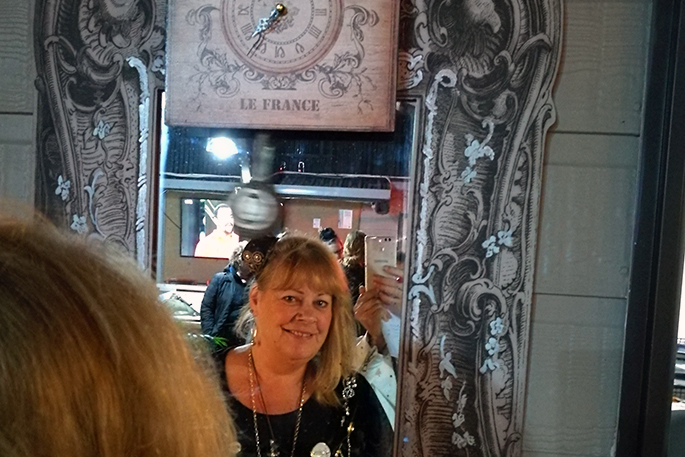 Leone Turner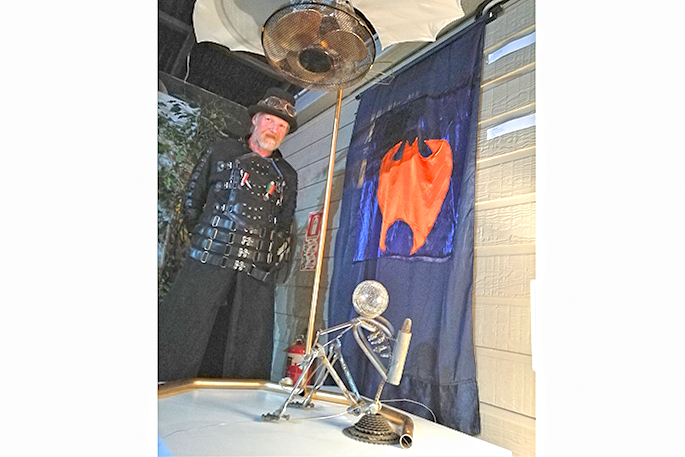 David Hamilton