Mount Maunganui-based specialty pet food manufacturer, Ziwi, has won the prestigious American Chamber of Commerce award for large exporter to the USA.
Ziwi, which has had phenomenal growth in the massive USA market, picked up the Exporter of the Year to the USA in the over $10 million category in the 20th annual 2019 AmCham-DHL Success & Innovation Awards for companies doing business with the USA.
Phenomenal growth in international export markets and a loyal following for its unique air dried pet food has seen Mount Maunganui based premium pet food manufacturer, ZIWI, catapulted into the global marketplace sixteen years ago and has since continued a fast moving upward trajectory, now placing the brand as global leader in the air-dried category. Richard Lawrence, ZIWI Managing Director, said he was delighted ZIWI had been chosen as the winner in the highly respected awards.
"It is an honor for ZIWI to win the AmCham Exporter of the Year award. This category was a tough one with extremely successful large exporters competing in this category," says Richard.
"In recent years with the help of our majority shareholders, the Stewart family, we have consistently invested in our people and plant to set up a strong network of marketing and distribution teams throughout the world. It is wonderful to be recognized for the huge passion and commitment our team has made, especially in the last few years."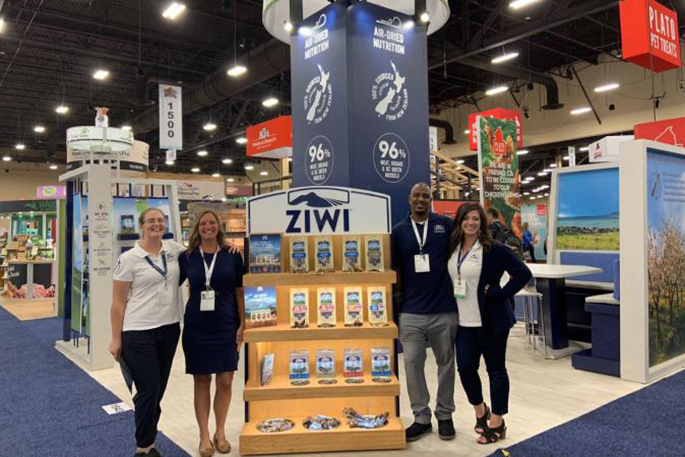 Some of the Ziwi team
"The United States was our first export market and remains our largest and most developed. North American pet guardians have embraced ZIWI and our exceptional free-range New Zealand ingredients. We will continue to invest in growing our North American business as we expand around the world," says Richard.
The judges commented that Ziwi showed a clear detailed strategy with innovation embedded at its core.
"They have taken their first-mover advantage and executed well - not only in the area of the core product itself, but in 'whole of product' as it relates to packaging, promotion, logistics and fulfilment. They really have worked to tick all the boxes to ensure a world-class customer journey and experience."
Ziwi is a family-owned natural pet food company that began in Mt Maunganui in 2002. Inspired by the nutrition found in raw diets, and the high quality free-range meat and seafood ingredients in New Zealand, Ziwi pioneered the world's first air-dried cat and dog food.
The nutritious goodness of free range, grass fed meat and sustainably caught seafood is naturally preserved without artificial additives, grains, rice, corn, soy, wheat, sugars, artificial preservatives, GMOs, hormones, antibiotics or rendered meats. The simple yet wholesome recipes are based on the whole-prey, meat-rich, diet that dogs and cats need to thrive.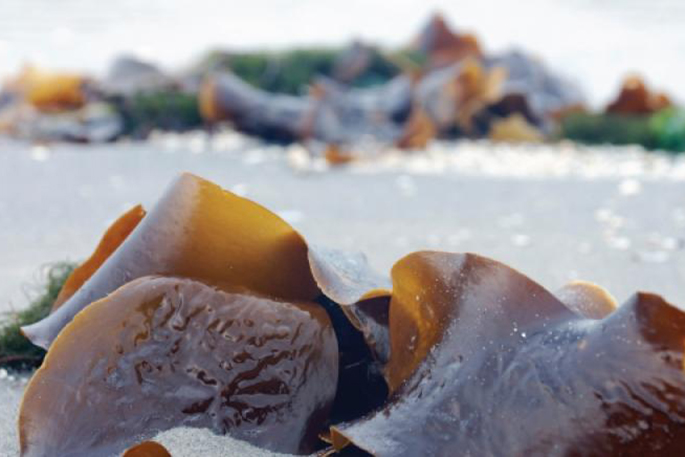 Vitamin and mineral rich ingredients such as kelp are used to create a complete and balanced diet for all breeds and life stages of pets
From humble beginnings exporting the world's first air-dried pet food in 2004, ZIWI has grown to be New Zealand's largest pet food exporter and the global leader in air-dried pet nutrition.
Good foods start with great ingredients and ZIWI leads the way in ethical and sustainable sourcing. Their grass-fed meats, free-range poultry and sustainable seafood and all raised or fished under strict New Zealand standards.
In a move to establish the brand in the United States and Canada, ZIWI opened its first offshore office in the US in 2010. Home to 78 million dogs and recognized globally as the leader in pet nutrition, the United States was a key target market for the brand.
Today the market is well developed and ZIWI has grown a strong following, especially as an increasing number of pet owners look to premium brands that give the best nutritional value to their pet. Also assisting this growth is the humanization of pets where pet parents are seeking to replicate human food trends like the paleo diet, which focuses on grain free and high meat content.
The original and global leader of air-dried pet nutrition and New Zealand's leading pet food exporter, Ziwi has production kitchens in Mount Maunganui and Christchurch. The company distributes its award winning cat and dog products to more than 25 countries, including USA, Europe, Asia and Australia.
"To keep up with the demand of a rapidly expanding global footprint across more than 25 countries, we are planning a brand new production kitchen which will open in 2021," says Richard.