Kia ora and welcome to Saturday.
Expect a fine day all day, with cool southwesterlies. Make sure to wrap up warm if heading outdoors, as it's a three-clothing layer day with an expected high of 16 and an overnight low of 9 degrees.
On Sunday August 25, we should have another fine day with westerlies.
Going into the week, temperatures will be dropping overnight to well below ten degrees, but most days are expected to be fine with southwest winds.
Check out what's on today around the region: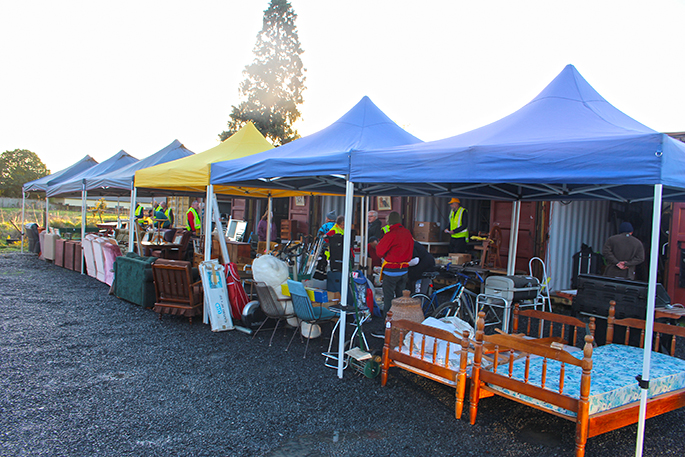 Head to Katikati for the Katikati Lions Container Garage Sale, behind the Caltex Station. The market runs from 8am to 11am on the fourth Saturday of every month. Click here for more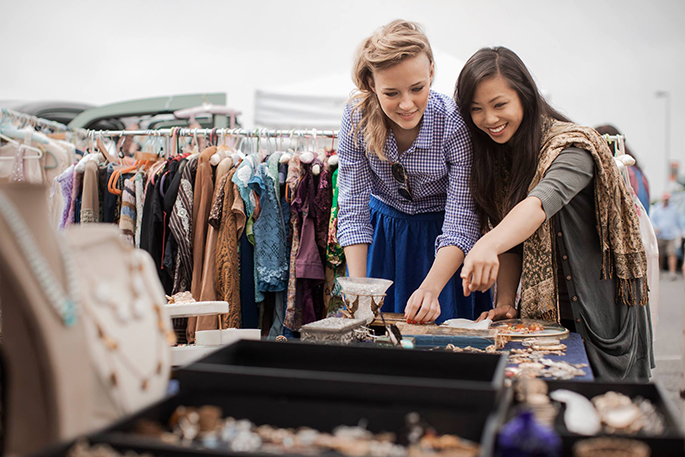 The Tauranga Women's Lifestyle Expo is on today and tomorrow at Trustpower Baypark, with doors open from 10am – 5pm. More information here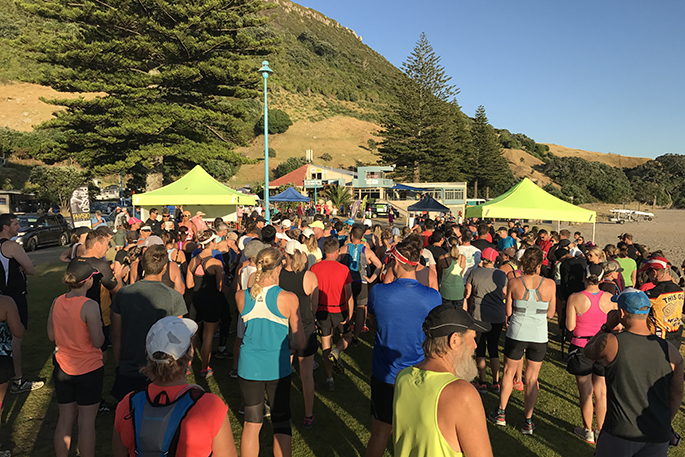 Mount Maunganui has a running festival happening today from 8am – 12.30pm. Come and cheer on runners as they compete in the 5km, 10km, and 21km races.
The Tauranga Girls' College Art Expo is on at The Incubator Creative Hub at Tauranga Historic Village, doors open from 9am – 2pm. Visit this exhibition of the wonderful artwork of some very talented emerging artists.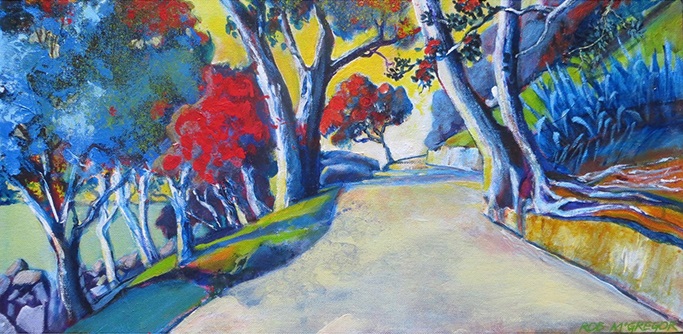 Painting by Rob McGregor, on sale at the Ruel Foundation Give a Smile Art Fest
For more art, head along to Art Fest, an exhibition and auction hosted by the Ruel Foundation Give a Smile. It's running today and tomorrow from 9am – 5pm at Farmer Autovillage Hyundai at 116 Hewlett's Rd. Come and secure a masterpiece and help children in desperate need. More information here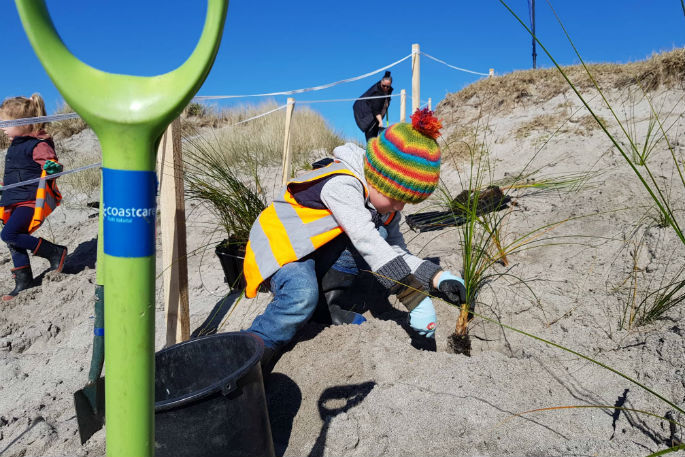 There is a Coast Care dune planting day today at Maketu. Meet at the carpark at the end of Ford Rd, Paengaroa on Saturday for the Maketu planting which runs from 9.30am – 12.30pm. More information here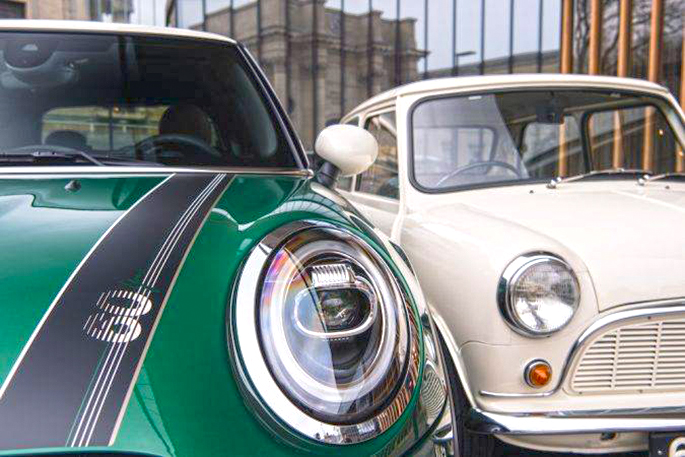 Do you love the Mighty Mini? Celebrating the old and the new, minis depart will from Fraser Cove Shopping Centre today at 9am for a country road motoring meander, linking up the Tauranga Mini Owners Club with members of the Rotorua Mini Car Club at TECT All Terrain Park before heading on to Te Puke for lunch. Keep an eye out for these classic cars on our roads today.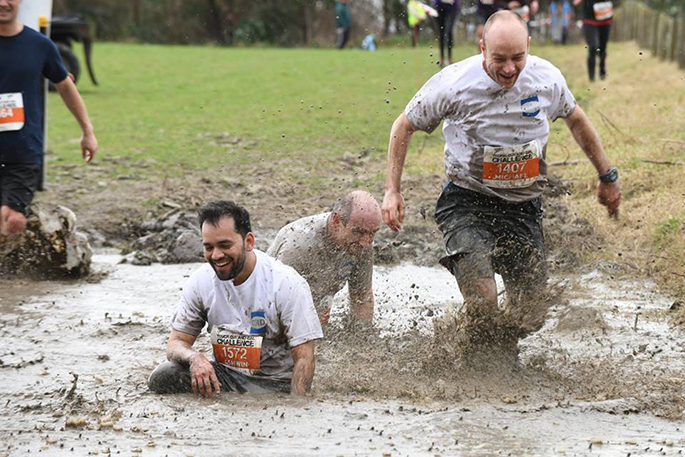 Get into the mud at the Rotorua Loaded Tough Guy and Gal Challenge at the Lakes Ranch, Lake Rotokawau Rd. The event starts at 11am and is for anyone over 13 years of age. The course includes swamp crossings, a spiders web net climb, crawl under barb wire, beautiful native bush trails, tunnels, hurdles, a climbing frame not to mention, mud mud and more mud! Check it out here
There are free children's workshops with Arohanoa Mathews at The Artery at Tauranga Historic Village, 17th Ave today from 10am – 11.30am. Learn how to make 3D paper-tole art with this Tauranga-based contemporary Maori artist. Materials are supplied. More information here
Pyes Pa School has a quiz night tonight from 7pm – 10pm at the Pyes Pa Road School. A great fundraiser for a great school. Click here for more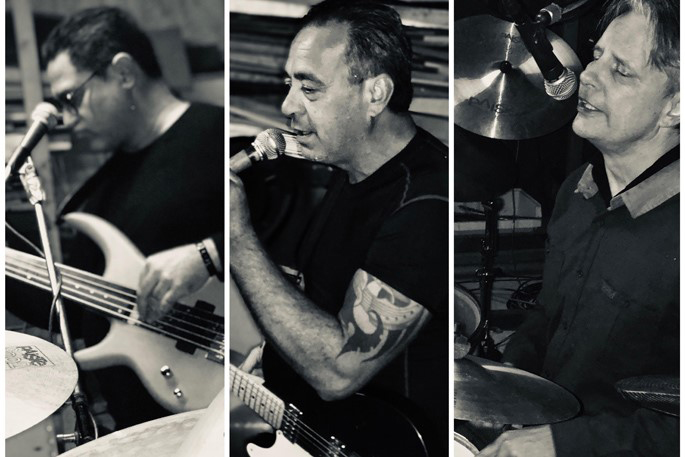 The Grant Haua Trio will be playing at The Hop House today from 8pm – 10.30pm. Come along and hear one of the best Bay's funk/blues trio free!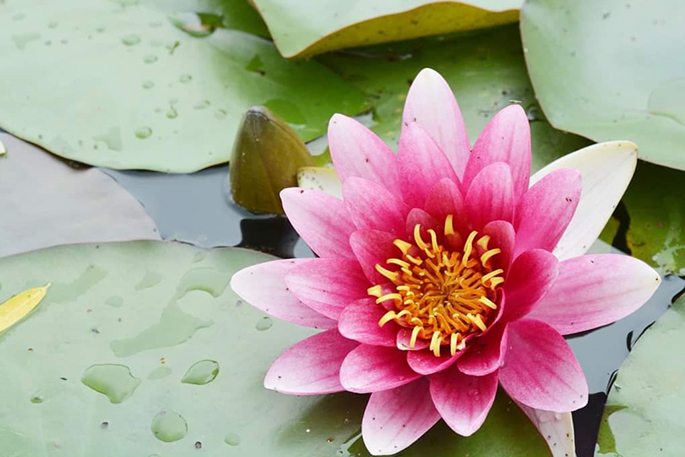 Experience authentic Khmer food at a sit down dinner starting at 6.30pm at the Bethlehem Community Hall, hosted by the Khmer Community Tauranga and be entertained by Cambodian dancers. Net proceeds from this event will be donated to the Cambodia Charitable Trust, a Tauranga-based charity which has been supporting education and changing lives in Cambodia. More information here.
The Nepalese Youth Society BOP are hosting a Teej Special Cultural Night from 5pm at the Te Puke Baptist Church in Station Rd, Te Puke. More information here
For more of what's happening today see below:
Art In The Park
Original Art for sale. Weather permitting. 9am-4pm. Coronation Park, Mt Maunganui. Tauranga Society of Artists.
---
Bay Network Social Singles
Single, over 50? For weekend dinners, barbecues, pot lucks etc. & an annual trip away, Ph Jonathan 572 2091, Maureen 021 112 3307
---
Coffee n Chat 60+
R u interested in meeting up with a friendly group for a coffee n chat 10am. Marlene 027 342 0698 or marlenehurle@xtra.co.nz
---
Croquet
45 Kawaka St, Mt Maunganui. Mon, Wed, Sat. 9am for 9:15am start. New players & visitors welcome. Ph Jacqui 574 9232
---
Don't Dine Alone
Lets try Italian cuisine today! Ex professional or semi professional? Age 60-75? Ph Kate 027 484 7189 pilotbay420@gmail.com
---
Exciting New Stalls
At ZEE Market at Historic Village today. Come along to find that unique gift for Fathers Day, amazing food & more! 10am-2pm
---
Festival Of Adult Learning
Free Adult Learner Events around the Bay during September. Check the event calendar at www.letslearn.co.nz for more information. Brought to you by Let's Learn!
---
Here I Am Exhibition
By Froyle Davies. Opening 24 Aug 5-7pm. Until 19 Sept at The Art Lounge NZ, 117 Willow St. theartloungenz.com Tue-Sat 11-4. Free Entry
---
Katikati Lions Garage Sale
Monthly Garage Sale at the containers behind Caltex, Main Rd Katikati. 8am-11am. Furniture, bric-a-brac, garden & workshop tools, bicycles etc
---
Katikati Tramping Club
Lindemann Loop, moderate, 5-6 hours, start 8:30am, Ph leader Graeme Wicks 07 549 3186 before 7pm Friday.
---
Lion's Annual Book Sale
Books & jigsaws wanted for Tauranga Harbour City Lions late November book sale. Drop off points are Smith City Bethlehem Town Centre, Mitre 10 Cameron Rd, Golf Warehouse Chapel St & Gilmours at The Crossing. No magazines, Readers Digest or encyclopaedias. Ph 576 7105
---
LOL Laughter Wellness
Come & join us & laugh away your winter blues. Arataki Community Ctr, Zambuk Way, Mt Maunganui 11-11:45am. Ph Trish 022 036 6768
---
Petanque
Sat & Tues 12:50pm. No equipment needed. Nice low impact sport to enjoy outdoors. Ph Jo Ann 578 3606
---
Rhythm Foxtrot & Waltz
Ballroom dancing at Mt RSA Thurs 10am-12pm & tuition at Tga Citz Club on Sat 3-4pm. Ph 572 4272
---
Sunshine Sequence Dance Group
Come & enjoy tea dance, Sat Aug 31 Baptist Church Hall, 13th Ave. 5-9pm. $5pp. BYO food, plates, cutlery, non alcoholic drinks. Jan 544 4379
---
Taoist Tai Chi
Celebrating 50 years internationally & 30 years in NZ. New beginner classes. 15 Koromiko St, Judea 8:30-10am. All welcome. Start anytime. Ph 578 6193 or visit www.taoisttaichi.org
---
Tauranga Farmers Market
7:45-12noon Tauranga Primary School cnr Cameron Rd & 5th Ave. Fresh & artisan products direct from producers. Ph 0274 915 876
---
Tauranga Scottish Soc Dance
At Wesley Church Hall, 100 13th Ave, 7-10pm, $7 includes supper, raffle & warm welcome. Ph Lucy 07 218 1318
---
The Blue 'Tache Bash
Come help raise money for Prostate Foundation Charity. Live music from Shabang, 14th Sept at The Black Sheep Restaurant. Tickets $25 from Steampunk Tauranga, Facebook.
---