A Tauranga man is paving the way for a new form of meter reading transport.
Wells meter reader Craig Poole travels between jobs on an electric unicycle, compared to the standard meter reader on foot.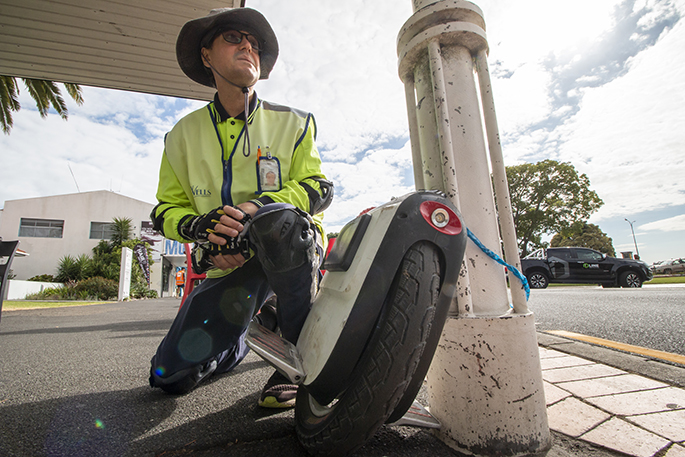 Craig says he is the only meter reader who uses an electric unicycle as it was his own personal choice to ride it.
He describes it as "economical" and "time saving".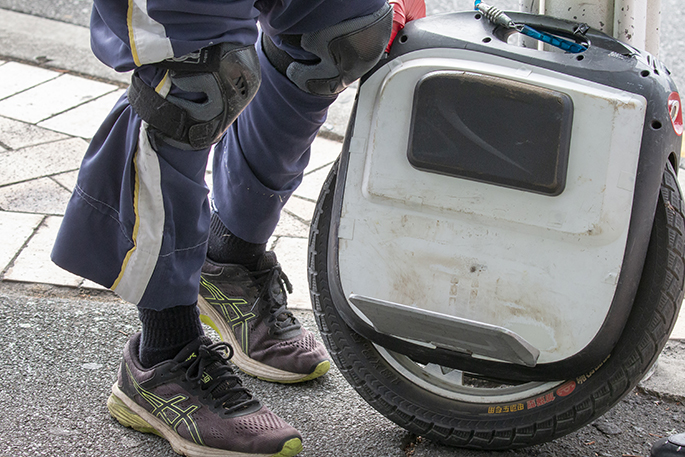 "I get sore legs, so I purchased it myself. It cost $2500."
Despite the dangers of unicycling along public paths and roads, Craig is well equipped with knee pads, bike gloves and elbow pads.