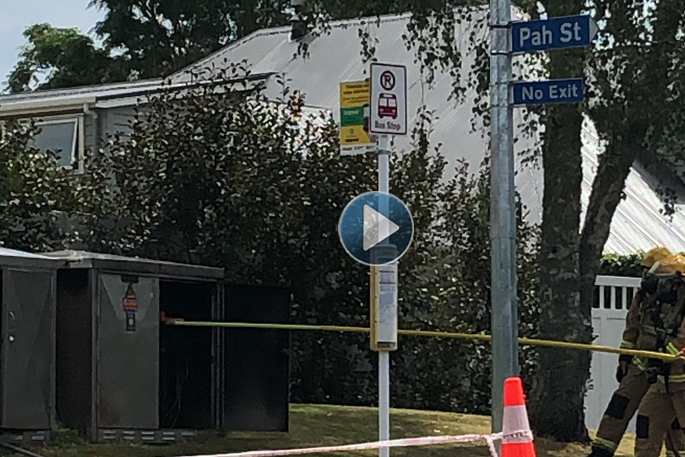 Click the image above to watch the video
Residents in Tauranga are without power this afternoon following an electricity box that has caught fire.
According to the Power Co website, properties in the Matua area lost power at around 1pm.
A resident in the area Dave Wilson says the fire was in the transformer box at the intersection of Ranui and Pah Streets.
"The fire started over an hour ago. A neighbour said the smoke was very bad.
"There were flames coming out of the box and the fire service secured the area until a Power Co technician arrived.
"He seemed to make the box safe before the fire crew could go near it.
"Once opened, you could see the internal workings of the box are severely damaged," says Dave.
A New Zealand Fire and Emergency spokesperson says the fire is now out.
According to the Power Co website, it says the estimated restoration for power is 7.30pm.