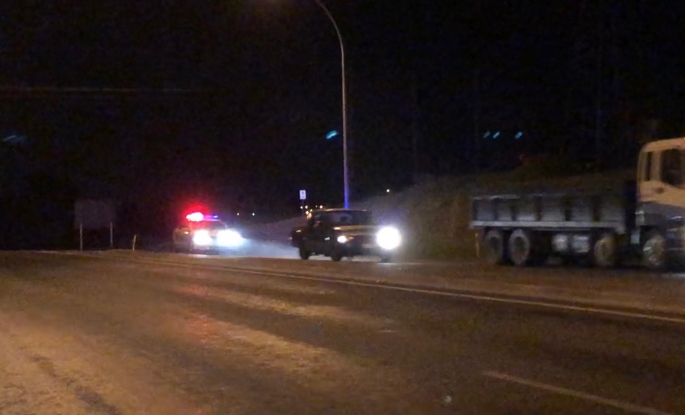 Click the image above to watch the video
UPDATE 10.30am: A police dog was used to track down a driver who abandoned a Ute after a police pursuit in Tauranga last night.
Police pursued the Ute along SH29 between Maungatapu and Oropi.
A police spokesperson says the vehicle went on to Oropi Road going 90 kilometers an hour through a 30 kilometres an hour works area.
"It then crashed, but the driver got it back on the road heading towards State Highway 29A.
"Police abandoned the chase due to the nature of the driving.
"The vehicle was later found abandoned at the Greerton Rugby Club.
"The man was arrested after a police dog tracked him down."
EARLIER
Police were in pursuit of a Ute along SH29 between Maungatapu and Oropi this evening.
The vehicle travelled at high speed about 10.30pm along SH29 through the Poike Rd roundabout.
A member of the public reported to SunLive that the vehicle then turned into Oropi Road and crashed into a bank near the road works. It was then turned back by the driver who drove it in the opposite direction ending up at the Greerton Rugby Club where police caught up with the car.