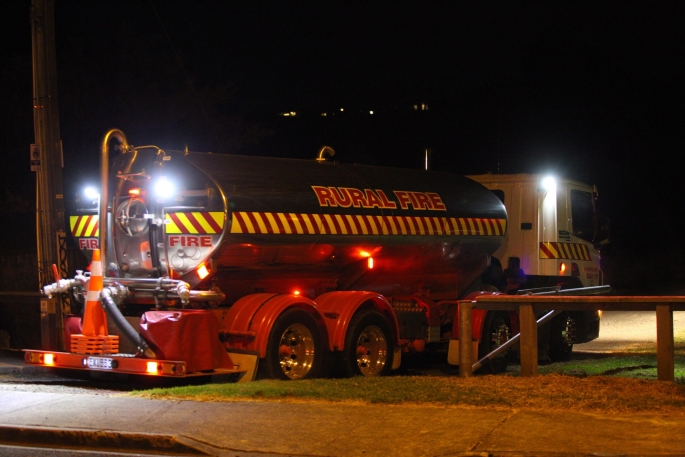 Click the image above to watch the video
Children with fireworks are suspected of starting a scrub fire in Gate Pa overnight.
The blaze in Humber Crescent was reported just after 9pm and was under control by around 10pm.
A resident claims youngsters with fireworks started the fire, officials are investigating.
A bystander at the scene told SunLive he'd seen children lighting fireworks, then the scrub fire broke out. The witness says he stopped them early and prevented more fireworks being lit.
Police and several fire trucks, including a tanker, attended the scene.
The fire was at the end of the street in a public reserve.