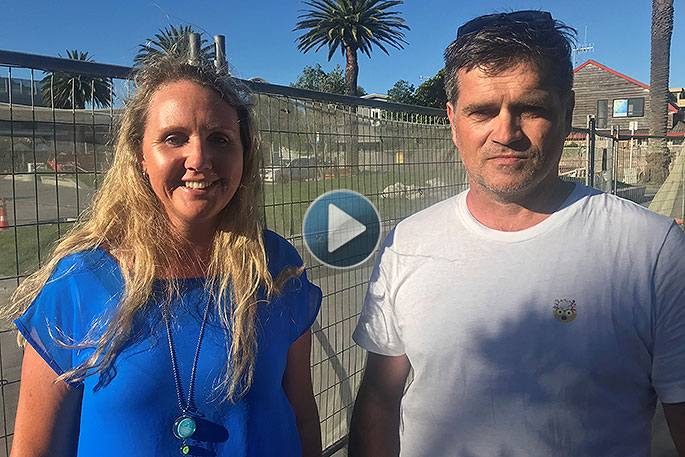 Click the image above to watch the video
Disgruntled retailers and resident are coming together in an effort to 'Green Up The Phoenix Carpark'.
About 60 residents and retailers from Mount Maunganui met next to the Phoenix carpark, which is to be named Te Papa o Ngā Manu Porotakataka, last night to discuss the new urban space in centre of Mount Maunganui.
Works at Mount Maunganui's new urban green space development started on July 2 2018.
The new name of the park was proposed in November last year and ever since, there has been an outpouring of complaints from people who call it a "concrete jungle".
Councillor Leanne Brown has tried to address the complaints and set the record straight about the Mount urban space. Read more here.
However, last night's meeting co-organisers Dawn Kiddie and Andrew Hollis believe more needs to be done in order to "green-up" the urban space.
In the recently renamed Facebook group 'Lets Green Up The Phoenix Carpark', Andrew posted his thoughts about the urban space and other issues Tauranga City Council has faced recently.
"Looks like the "green" space is only part of the problem. Bella Vista, Cayman apartments, the demolition of the council buildings because of black mould, the water reservoir (or lack of), the soon to be $5 million new I-site (will it be under budget (insert tui ad here)), oh....
"The disrespect shown to ratepayers and ratepayers' contributions is enormous," reads Andrew's post.
The group is petitioning TCC to give "us the green space we were promised. Not this monstrosity of concrete that replaces the asphalt that was at least useful".
"Please feel free to join and add your voice to this campaign to get TCC to right yet another wrong."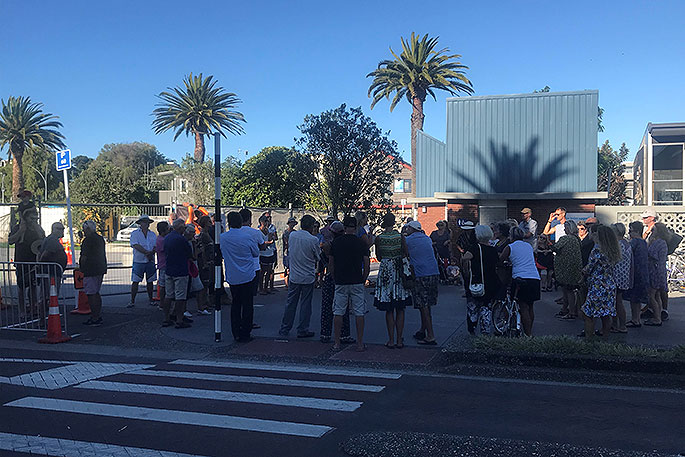 The people gathered at last night's public meeting in the Mount.