Waitangi Day is a time to gather, reflect and improve on our partnerships says Waiariki Member of Parliment Tamati Coffey.
To commemorate Waitanga Day many people gathered at the base of Hopukiore (Mount Drury) for the Dawn Service at 6.30am.
The formal ceremony started off with a whakatau by Tauranga Moana Tangata Whenua, followed by a community celebration, speeches and hymns.
The speakers included local kaumatua, clergy from community church groups, civic leaders and rangatahi speakers from the TUIA Te Here Tangata leadership mentoring programme.
Waiariki MP Tamati Coffey, who was also amongst the line-up of speakers, says the service was beautiful and Hopukiore was the perfect spot to reflect on the past, present and future of Te Tiriti o Waitangi.
"There's nothing like showing up to Mount Maunganui and looking over Hopukiore while the sun's just coming up," says Tamati.
"There's something very unique about Hopukiore and the atmosphere was just really great."
He says while Waitanga Day is a day to celebrate how far we've come it's also a day to acknowledge what work still needs to be done.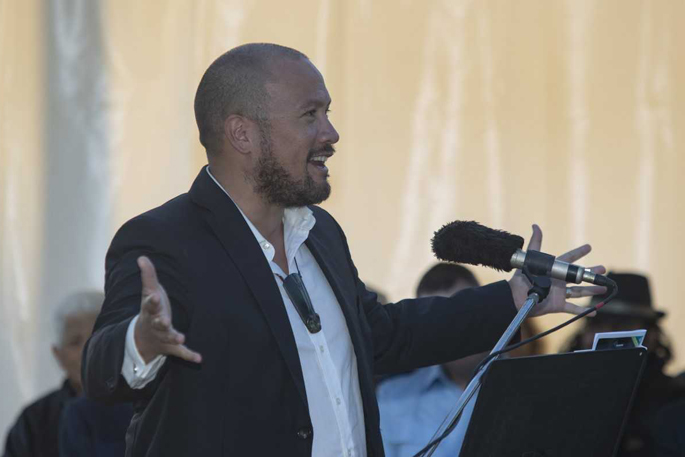 "I spoke about partnership which is one of our principals of the treaty and I challenged everybody here asking 'are we really in a true partnership here, ask yourselves, are we there yet?," says Tamati.
"Around 179 years ago we signed that treaty yet 90 per cent of the thousands of people gathered here didn't understand the karakia, the mihi or understand any of the Te Reo Maori spoken, so how far have we really come?"
He also took the opportunity to talk politics, by mentioning that there are no Maori councillors on Tauranga City Council, and the Western Bay of Plenty District Council.
"We had the Maori Wards korero last year and the community voted against it, so we continue as Maori to try to get representation but the community turns us down, so do we really have that partnership?" he says.
"That actually got a big applause, so I think there was a lot of people there this morning who were thinking down that line."
Following the dawn service Tamati will also be heading to the Historic Village at 10am today for more festivities, heading back to Rotorua later in the day to celebrate his sister's birthday and to attend an Opera in the Park event.
"We need to encourage and make sure there are events around that people can go to, because in places where there are no events I don't think the people actually feel or understand or have the ability to celebrate or commemorate Waitangi Day.
"So it falls to local council's or iwi to put on these events to make people think and that's what's happened here today at the Mount."
"Some people choose to celebrate or everything in between and all of that is fine with me. However people choose to mark the day is up to them, just as long as they mark it."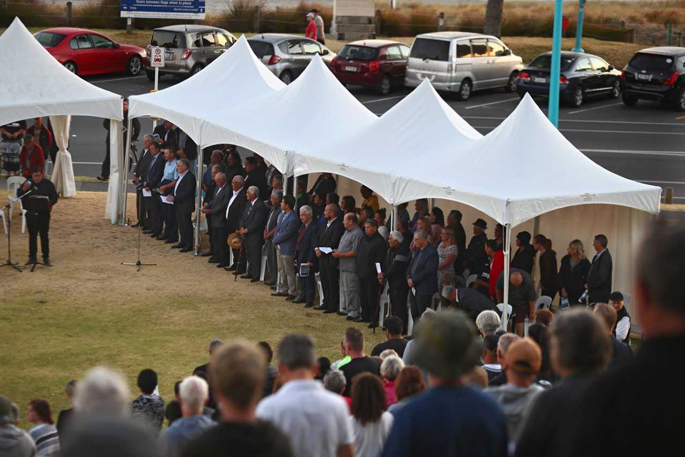 Tauranga Moana Waitangi Day Festival
There will be two all-day events from 10am at Hopukiore Historic Reserve and at The Historic Village on 17th Avenue.
There will be live music, cultural performances and food stands at both venues, along with art exhibitions and workshops at The Historic Village.
"We are organising a full day of Toi Maori workshops, raranga (weaving), poi making and there's going to be contemporary Maori art workshops for children," says workshop coordinator Simone Anderson.
"We also have demonstrations of taonga Puoro (musical instruments) which will be happening over the day and two Maori art exhibitions, which have specifically been launched in time for Waitangi Day.
"The group show in the People's Gallery is made up of some pretty significant Maori artists and the Incubator Gallery supports upcoming emerging artists and graduates.
"Both shows are curated by Parewhati Taikato, who has a brilliant talent of bringing together esteemed Maori artists and delivering sophisticated and professional exhibitions."
The festival is a koha (donation) event that will go towards supporting local kapa haka group Te Kapa Haka o Ngati Ranginui as they prepare to represent Tauranga at Te Matatini 2019, the biennial national kapa haka festival. All of the workshops will be free.