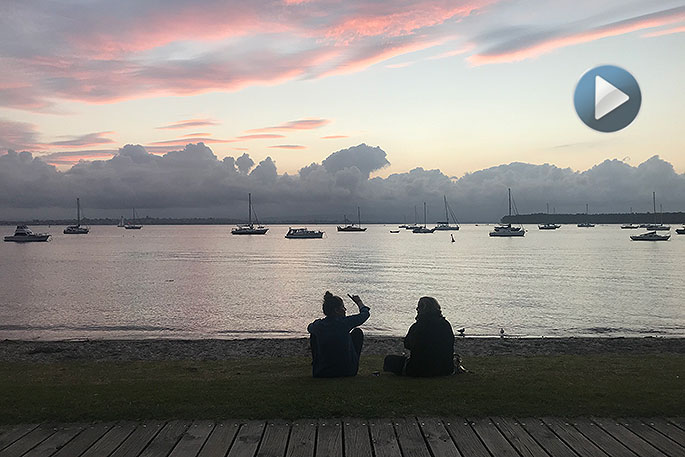 Click the image above to watch the video
In today's weather forecast we are expecting a cloudy day at times with northerly breezes developing.
It's a one-clothing layer day today with a high of 25 and an overnight low of 17 degrees. Humidity is 89 per cent.
High tide is at 10.40am and low tide at 5pm (Tay St). There's a sea swell of 0.6m and sea temperature is 21 degrees. Sunset tonight is at 8.36pm.
If you're going fishing the next best fish bite time is between 8 and 11pm.
On this day in NZ history in 1838 Catholic missionaries arrived at Hokianga. French Bishop Jean Baptiste François Pompallier and his party celebrated their first mass three days later.
in 1902 Ellen Dougherty became one of the world's first state-registered nurses. Grace Neill, Assistant Inspector in the Department of Asylums and Hospitals, advocated for state-registration of trained nurses, helping to influence the Nurses Registration Act 1901.
In 1928 pioneer aviators vanished over the Tasman. New Zealanders George Hood and John Moncrieff disappeared during a 'gallant if somewhat ill-organised attempt' to complete the first flight across the Tasman Sea.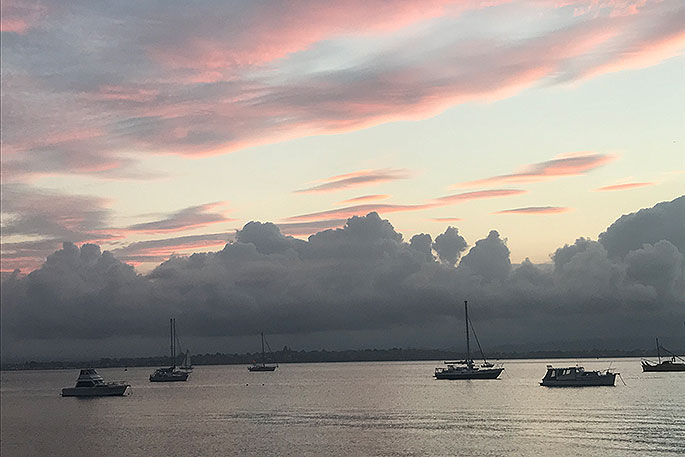 On this day in world history in 1645 the Archbishop of Canterbury, William Laud, was beheaded on Tower Hill, accused of acting as an enemy of the British Parliament.
In 1811 an uprising of over 400 slaves was put down in New Orleans. Sixty-six blacks were killed and their heads strung up along the roads of the city.
In 1863 London's Underground began operations. In 1901 the Automobile Club of America installed signs on major highways.
In 1912 the world's first flying-boat airplane, designed by Glenn Curtiss, made its maiden flight at Hammondsport.
Today is the birthday of singer and songwriter Rod Stewart. Born in 1945, he once said "What I do now is all my dad's fault, because he bought me a guitar as a boy, for no apparent reason."
To get involved in activities around the Bay of Plenty, please check out our What's on page.
Have a great day!