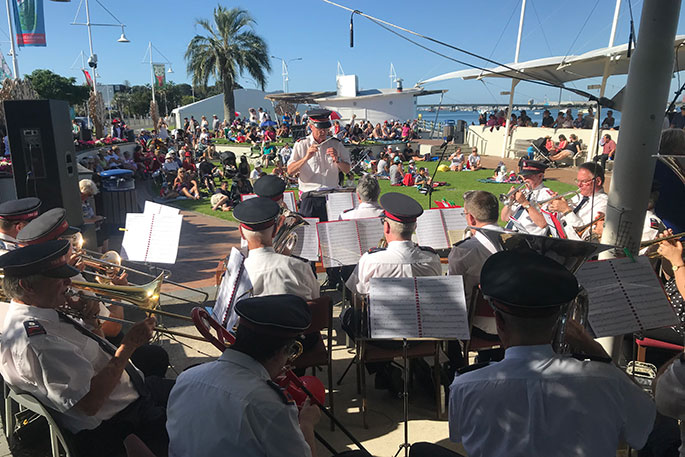 Click the image above to watch the video
Sunshine and joy is what was on offer to the world down on the Tauranga Waterfront on Sunday.
Tauranga's Edgewater Fan was packed early on Sunday evening with people attending the Carols on the Waterfront event.
Organised by Central City Churches and Downtown Tauranga, with music by the Salvation Army Band, the gathering featured a Christmas nativity narration by Rev Dr Dale Williamson, Co-Vicar of Holy Trinity Tauranga and Mary Parker from Saint Mary Immaculate Catholic Church. Simon McLeay, senior pastor from St Peters in the City held up 'oh no' and 'yay' signs for the audience to become involved in the narration.
Grant Wright, pastor at Tauranga Central Baptist Church told 'The Fruit Burst Story' and singers from Inachord enthralled listeners and helped lead the carol singing alongside the Salvation Army band.
Many brought along picnic blankets and chairs, joining in with carol singing as they sat around the Edgewater Fan under the pohutukawa trees and on the pier. The event closed with a blessing by Father Mark Field from Saint Marys.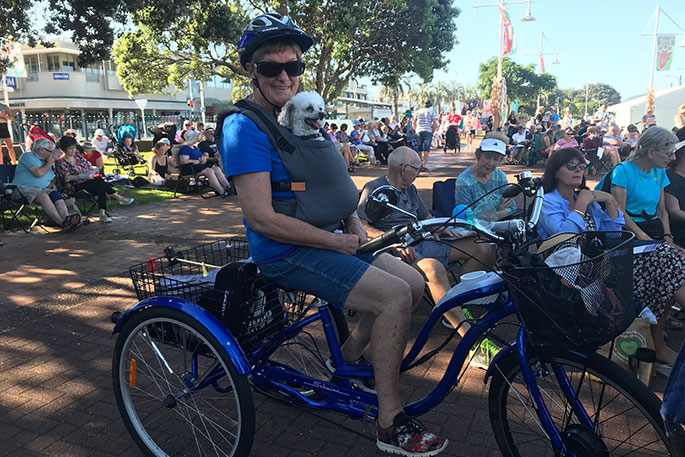 Maggie Windsor-Brown with her dog Oscar on tricycle.
The event was sponsored by Legacy Trust, Tauranga City Council, Central City Churches, Downtown Tauranga in association with The Weekend Sun and SunLive.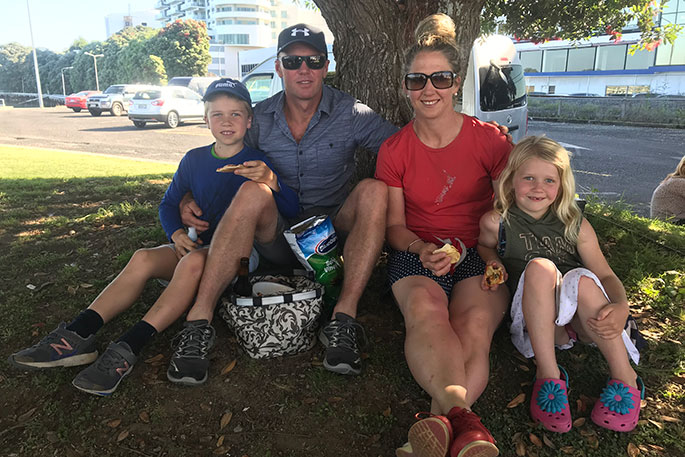 George Butt, 9, with parents Paul and Christina Butt and sister Catherine Butt, 7.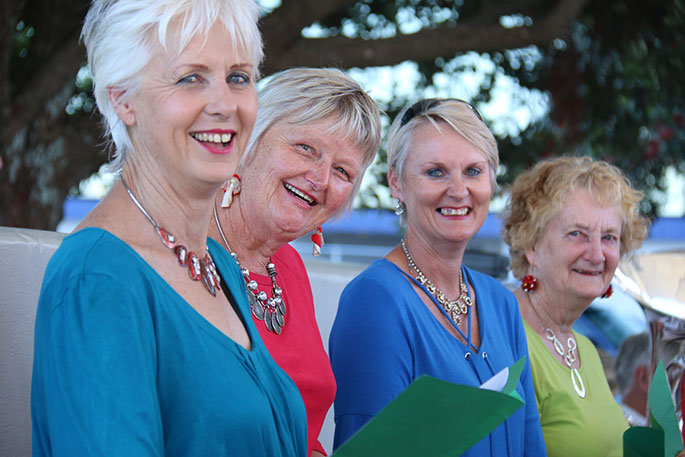 Singers from Inachord.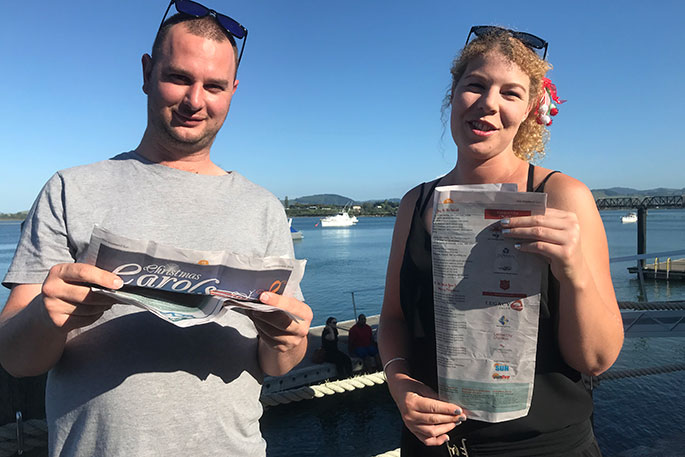 Ryan Hunwick and Aimee-Leigh Brunsdon joining in with carol singing.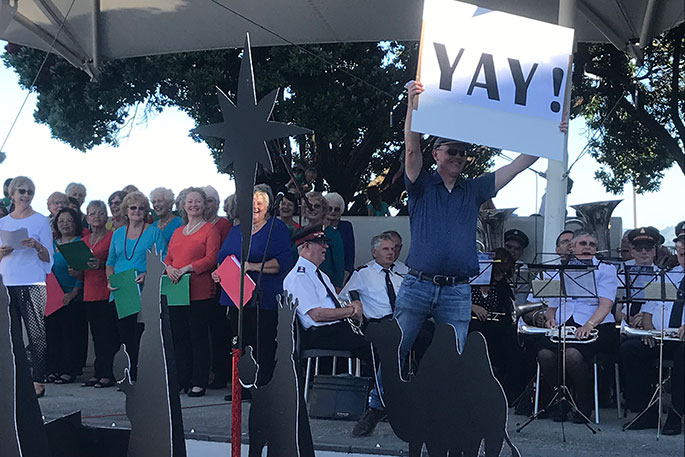 Simon McLeay holding up the YAY! sign​​​​​​​.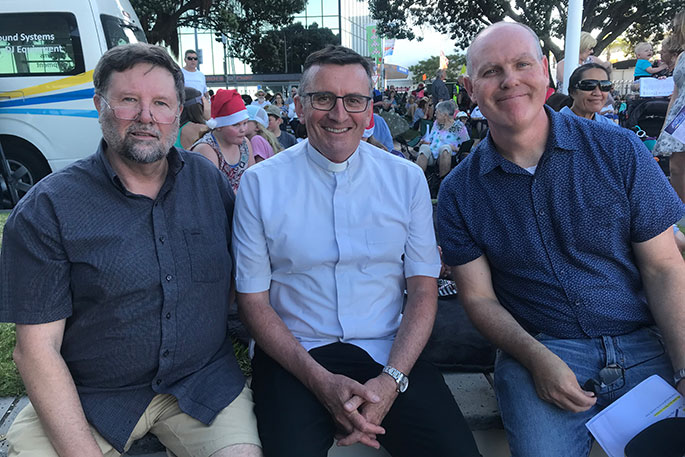 Rev Paul Williamson, Father Mark Field and senior pastor Simon McLeay. ​​