A man was left bleeding in a ditch after a log came flying through a windscreen on a highway outside Tauranga.
Images of the close call that unfolded on the Tauranga Expressway on Thursday were posted to a popular motoring Facebook page with a warning for drivers to be aware.
A colleague of the man who posted about the near-miss suffered seven stitches from the impact.
He was travelling along a road just off the Tauranga Expressway towards Te Puke behind an unladen logging truck around 11am when the incident happened.
A branch came shooting out from the undercarriage of the truck ahead and punctured the car's windscreen, the man posted.
"It hit the him in the chest and pulled the steering wheel to the left," he told Stuff on Friday.
The car ended up in a ditch on the side of the highway where images show the man bleeding with the log in front of him.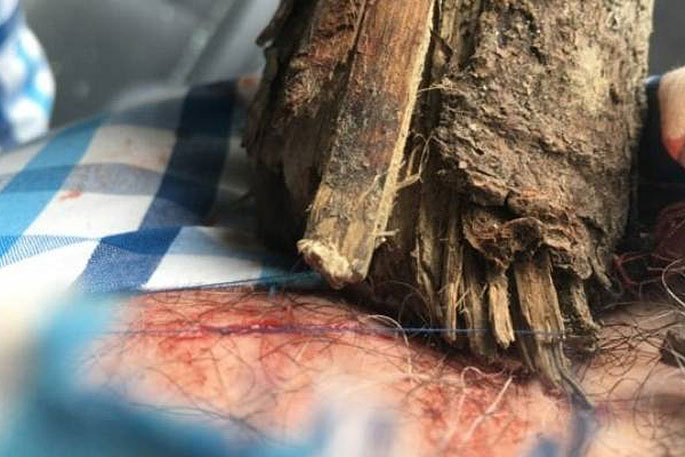 The man, described as middle-aged, suffered internal damage and needed seven stitches, the post says.
"The car he was driving was quite high, if he had been in a normal car 10cm lower the log would have been 10cm higher."
Police attended the crash.
"It was just a freak accident and nothing more than that."
The poster warned other drivers to be aware. He estimated the car was travelling 80 metres behind the truck.
"Be careful out there!"