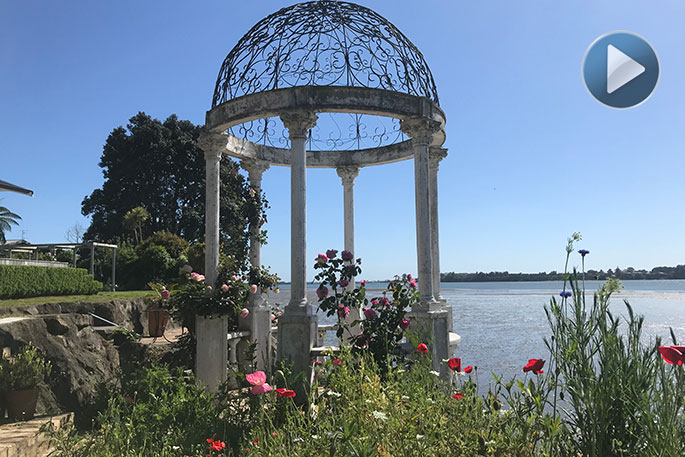 Click the image above to watch the video
SunLive weather is brought to you today by the Bay of Plenty Garden and Art Festival which begins on November 15. Today's mystery garden is located in Tauranga.
In today's weather forecast we are expecting an often cloudy day with drizzle at times. Also northwesterlies.
It's a one-clothing layer day today with a high of 21 and an overnight low of 15 degrees. Humidity is 94 per cent.
Low tide is at 2.10pm and high tide at 8.10pm (Tay Street). There's a sea swell of 0.2m and sea temperature is 16 degrees. Sunset tonight is at 7.52pm.
If you're going fishing the next best fish bite time is between 12.30pm and 2.30pm.
This day in NZ history in 1936 New Zealanders marched into besieged Madrid. Griff Maclaurin and Steve Yates were part of the International Column of anti-fascist volunteers which marched into Madrid, bolstering the city's defences against the assault of General Francisco Franco's rebel armies. Both men were killed in battle within two days of arriving.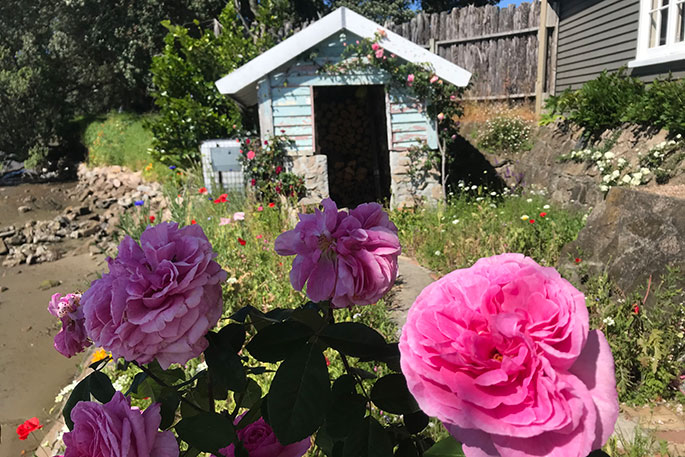 In 1939 the New Zealand Centennial Exhibition opened. More than 2.6 million people visited the New Zealand Centennial Exhibition, which ran for six months at Rongotai, Wellington. It was the centrepiece of the centennial of the signing of the Treaty of the Waitangi.
In world history on this day in 1793 the Louvre opened to the pubic in Paris.
In 1942 the United States and Great Britain invaded North Africa. In 1987 a dozen people were killed and over 60 wounded when the IRA detonated a bomb during a Remembrance Day ceremony in Enniskillen, Northern Ireland, honouring those who had died in wars involving British forces.
In 2000 a dispute began over the US presidential election between George W. Bush and Al Gore; a Supreme Court ruling on December 12 resulted in a 271-266 electoral victory for Bush.
In 2013 Super Typhoon Haiyan, one of the strongest storms ever recorded, slammed into the Philippines, with sustained winds of 315 km per hour and gusts up to 380 km per hour; over 5,000 were killed.
Today is the birthday of Edmond Halley, the mathematician and astronomer who predicted the return of the comet that bears his name. Born in 1656, he once said ""In the year 1456 … a Comet was seen passing Retrograde between the Earth and the sun… Hence I dare venture to foretell, that it will return again in the year 1758." Halley died January 14, 1742, in Greenwich, England. He did not survive to see the return of what later was named Halley's Comet, on Christmas Day in 1758.
Today is also the birthday of Christiaan Barnard, the South African surgeon who performed the first human heart transplant operation. Born in 1922, he once said "I don't believe medical discoveries are doing much to advance human life. As fast as we create ways to extend it we are inventing ways to shorten it" and "It is infinitely better to transplant a heart than to bury it to be devoured by worms."
To get involved in activities around the Bay of Plenty, please check out our What's on page.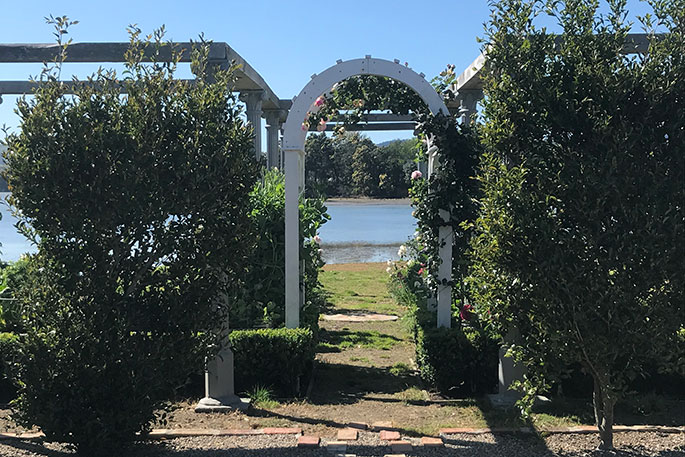 SunLive weather is brought to you today by the Bay of Plenty Garden and Art Festival, and features one of the 70 beautiful gardens on the Garden and Art Trail.
Festival trail opening times: 9.30pm – 5pm Thursday November 15 to Saturday November 17; 9.30am - 3pm Sunday November 18.
Bloom in the Bay (Tauranga Historic Village) opening times: 9am - 9.30pm Thursday November 15 to Sunday November 18.
To find out more go to the Garden and Art Festival website.
Have a great day!