Papamoa moved to within a point of WaiBop Premiership leaders Tauranga Boys' College on Saturday after a convincing 4-0 win over Tauranga Blue Rovers at Gordon Spratt Reserve.
Striker Andrew Cooper did the damage with an emphatic hat-trick against his old club, with a second-half Cole Peverley spot-kick adding to Rovers' woes.
In spring-like conditions – and in stark contrast to the previous weekend which saw Papamoa's home game with title rivals Taupo called off in farcical conditions – Duncan Lowry's side won at a canter.
But they were dealt a blow before a ball had been kicked with the news that influential goalkeeper Ryan Foord had sustained a foot injury while coaching a group of junior players, and is likely to miss the remainder of the season.
With their reserve stopper out of town, stand-in Stewart Wooddin, son of former All White striker Steve Wooddin, was drafted in just 30 minutes before the game got underway to take Foord's place between the posts.
The game was just 12-minutes old when Papamoa took the lead thanks to a well-taken drive by Cooper after good work down the left from Strauss Boom.
Injury, however, intervened once more on the half-hour mark when captain Campbell Higgins sustained a nasty-looking head injury and was replaced by Elijah Welch on the left-side of a back three.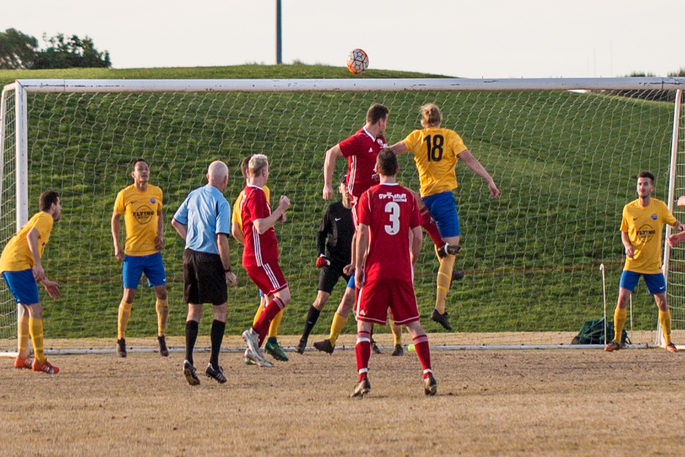 Having adjusted to losing two of their most important players, Lowry's men stamped their authority on the fixture after the break, with Cooper in commanding form.
His second on 55 minutes came courtesy of a powerful header following a pinpoint cross from Phillip Fletcher, and just moments later it was 3-0 when replacement skipper Peverley maintained his 100 per cent record from the penalty spot this term.
Man of the match Cooper wasn't to be denied his hat-trick, and wrapped up the scoring on 65 minutes with a superb curled effort from distance.
Speaking after the game, delighted boss Lowry said: "The word I'd use to describe today is 'special'.
"This team is special - each player is special, my management team are special and the club is special.
"When (club treasurer) Paul van der Salm invited me to consider coming here, he sold me his dream of becoming the biggest club in the Bay Of Plenty. I bought that dream and sold it to my players, and we are on our way.
"We must say a huge thank you to Stewart Wooddin for coming in at the 11th hour and doing a great job. We have lost Ryan Foord for the run in, and knowing Ryan he will be gutted, but hopefully he'll make a full recovery."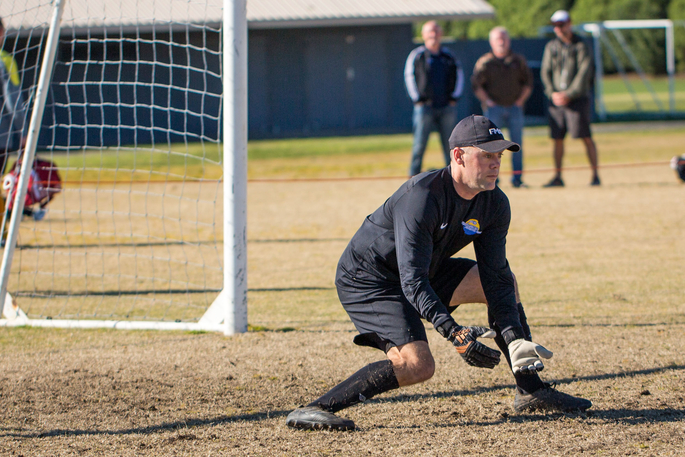 Stand-in goalkeeper Stewart Wooddin.
Coach Andy Birchenough added: "We were delighted to see our training ground work being applied. Despite the setback of losing Ryan at the start of the game and losing Campbell after half-an-hour, I thought our lads did an incredible job.
"I could easily name each one of them for their individual contribution, but this was a true team performance. We showed skill and determination, and this team of ours is going to have a big say in who wins this league."
Papamoa's next fixture sees them travel to the south Hamilton suburb of Melville on Saturday, August 18 (2.45pm kick-off).
Papamoa FC (3-4-3): Stewart Wooddin; Phillip Fletcher, Campbell Attwood, Campbell Higgins (captain); Strauss Boom, Top Khamwanthong, Cole Peverley, Dean Styles; Andrew Cooper, Dave Molloy, Logan Crawford. Subs: Elijah Welch, Mitchell Hales, Liam Molloy.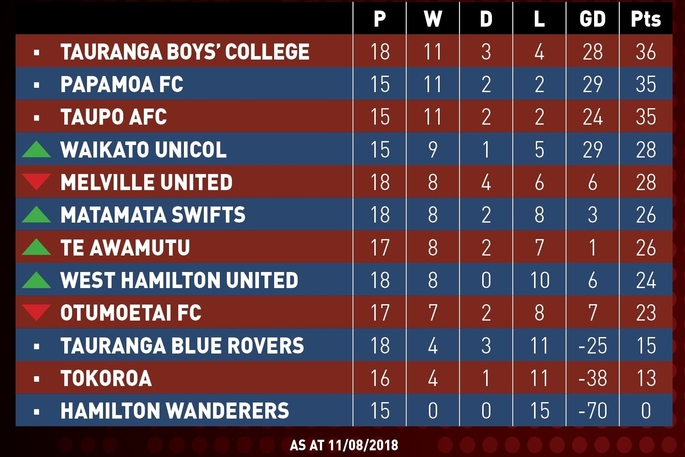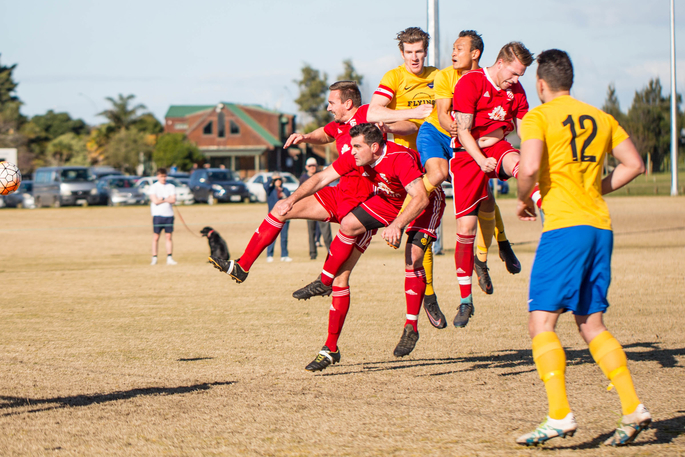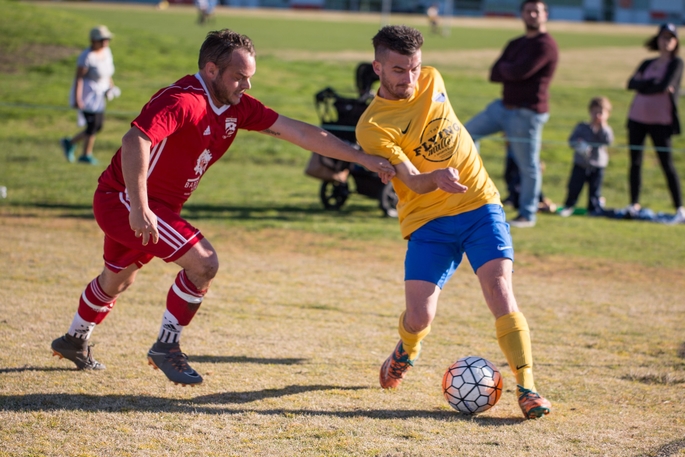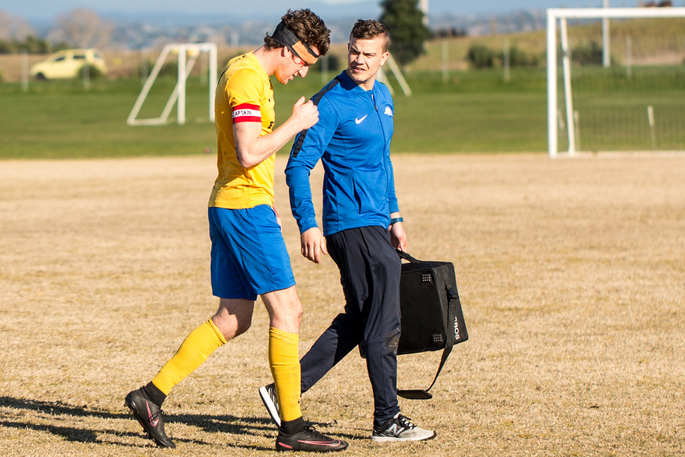 Papamoa captain Campbell Higgins leaves the field after picking up a head injury.