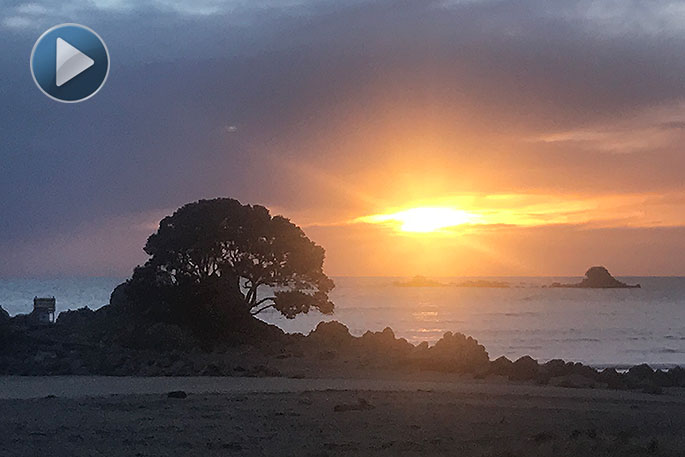 Click the image above to watch the video
In today's weather we are expecting a partly cloudy day with a few showers until evening. Also southeasterly developing in the afternoon.
It's a two-clothing layer day today with a high of 17 and an overnight low of 8 degrees. Humidity is 94 per cent.
High tide is at 11am and low tide is at 5.10pm. There's a sea swell of .3m with a sea temperature of 16 degrees. Sunset tonight is at 4.59pm.
If you're going fishing the next best fish bite time is between 3.30 and 5.30pm.
In NZ history on this day in 1940 the Niagara was mined off Northland coast. The Second World War arrived in New Zealand with a bang when German mines sank the trans-Pacific liner Niagara off Northland's Bream Head.
In world history on this day in 240 BC Eratosthenes estimated the circumference of Earth using two sticks.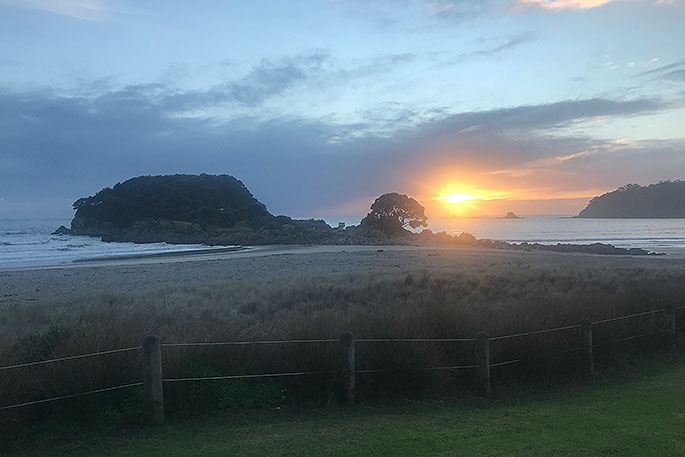 In 1846 the New York Knickerbocker Club played the New York Club in the first baseball game at Elysian Field, Hoboken, New Jersey. In 1885 the Statue of Liberty arrived in New York City from France. In 1963 Soviet cosmonaut, Valentina Tereshkova, became the first woman in space.
Today is the birthday of French mathematician, physicist, and religious philosopher Blaise Pascal. Born in 1623, he once wrote "Kind words do not cost much. Yet they accomplish much."
To get involved in some of the many activities happening around the Bay, please check out our What's on page.
Have a great day!