A hiker's companion's distressed call after she fell down an icy ridge and disappeared out of site, sparked an emergency rescue callout.
The Taupo-based Greenlea Rescue Helicopter was dispatched to Mt Tongariro early yesterday morning.
"A call was received from a distressed hiker whose companion had slipped on ice on a ridge line and disappeared over an edge out of sight," says a spokesperson for the rescue helicopter.
"Initially she was unable to ascertain if her friend was still alive as there was no response to her calls. Eventually her friend who appears to have lost consciousness for a period of time in the fall was able to respond."
The Greenlea Rescue Helicopter crew were able to use their extensive knowledge of the area to quickly establish the exact location of the injured party, and immediately respond with an alpine rescue team.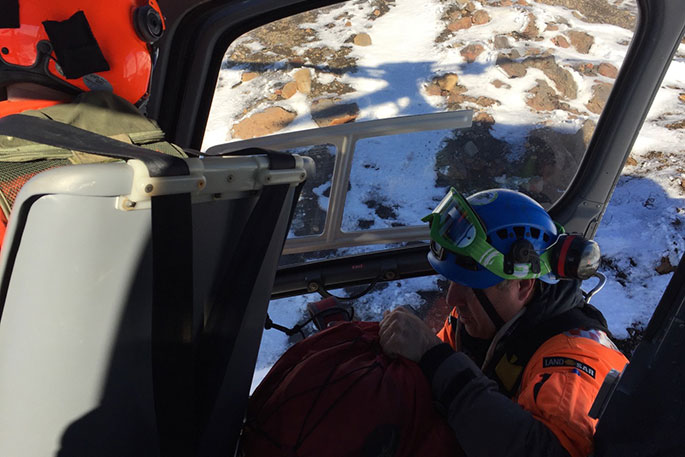 "A full alpine response was needed to safely extract the injured woman and to assist her friend - the emergency call maker - who was still herself perched in peril the edge of the same icy ridge from which her friend fell.
"With the help of crampons and ice axes our LandSAR/Ruapehu Alpine Rescue personnel were able to safely anchor the uninjured woman on the bullet proof ice, for a helicopter hover extraction, while medical assistance was given to the injured woman."
She was flown to Rotorua for further treatment.