A site blessing by the city's tangata whenua partners Ngāi Tamarāwaho and Ngāti Tapu took place in Durham Street this morning ahead of work starting next week on the $6.1m street upgrade.
A gathering of local stakeholders including hapū representatives, councillors and the Fulton Hogan construction team attended the site blessing.
The project is a major milestone for the city centre, says City Transformation Committee Chair Larry Baldock.
"This is our first streetscape project to get underway, and will bring a whole new look and feel to our city centre delivering on the aspirations of our new city centre spatial framework," says Larry.
"We have an exciting vision to create better streets and spaces that put people first, also creating a distinctive identity to celebrate our unique culture and natural environment.
'We will be working closely with Fulton Hogan, who are our construction partners, to make this project happen and keep people informed as we work our way through the development."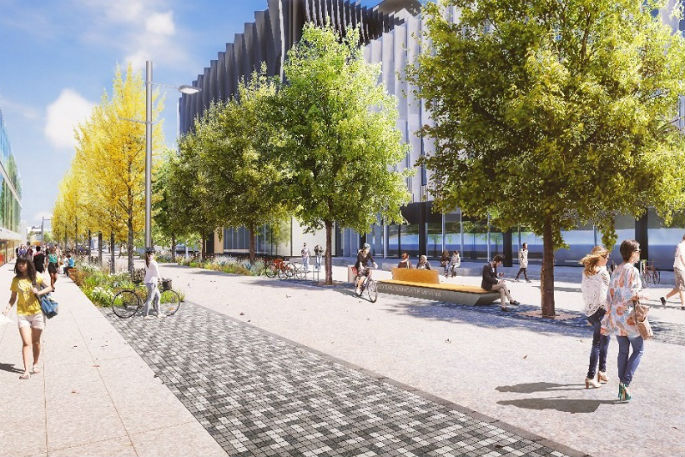 How Durham Street is expected to look following a $6.1m makeover. Photo: Supplied.
The upgrade will create a vibrant tertiary precinct in the heart of the city, with the street and laneway developed alongside the new University of Waikato City Campus.
The pedestrian-friendly design will have high amenity and will feature broad shade trees, paving, seating, garden beds and rain gardens.
The project is expected to take 12-18 months to complete. The first work will involve replacing the waste water line on Spring Street between Grey Street and Durham Street, and then replacing the waste water line along Durham Street from Spring Street to Elizabeth Street.
The pedestrian-friendly design will feature Durham Lane continuing its use as a service lane as well as being a shared space that encourages and protects pedestrian activity. Over time, it is envisaged that businesses with active frontages on to the lane will emerge, and that the laneway will become an informal campus heart for students.
The vision for Durham Street and Durham Lane reflects the feedback Council received from the community, and the principles of the Tauranga City Centre Spatial Framework.
For more information, and to keep up to date with the progress of the project visit the heart of the city webpage.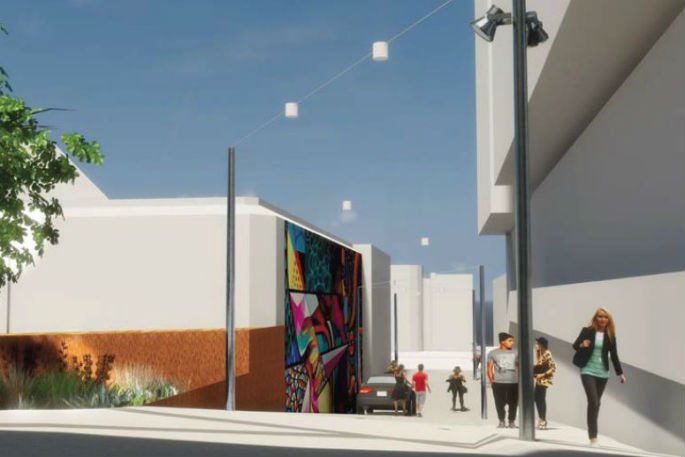 Durham Lane will also share in the $6.1m treatment. Photo: Supplied.