A father and his two children sustained minor to serious injuries when the vehicle they were in crashed with a truck near Ngatea.

The accident happened at Mangatarata, south of the Coromandel roundabout on State Highway 2, on Saturday.

The Auckland Rescue Helicopter Trust sent its Whitianga crew to assist in flying the injured patients to hospital.

A spokesperson for the rescue helicopter says there were seven patients all up.

"Westpac 1 crew assisted three patients – a male in his 40's and his two children (a boy and a girl). All three were restrained in the vehicle.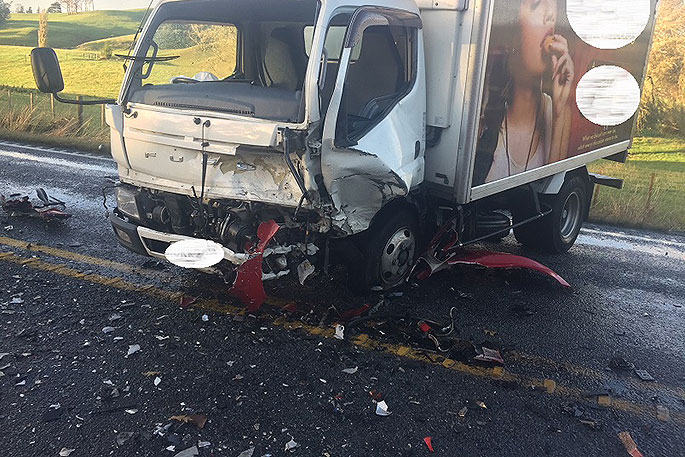 "The boy suffered suspected multiple injuries including a broken arm and was in a serious condition. "The father and daughter suffered minor injuries (whiplash and seatbelt abrasions). All three family members were flown to Waikato Hospital."

Police are investigating the cause of the crash.