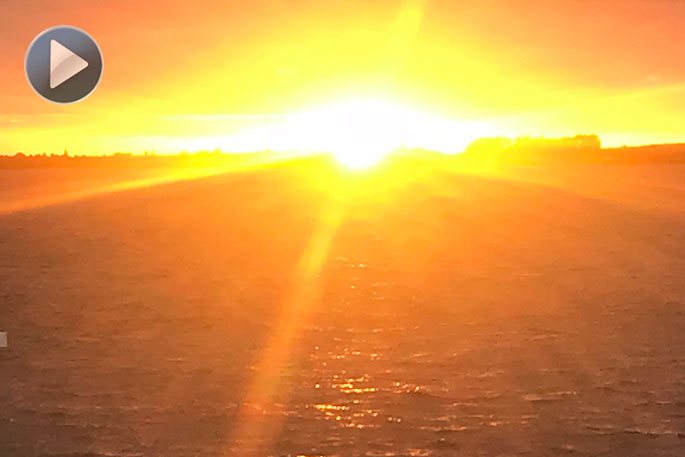 Click the image above to watch the video
Today we are expecting fine spells, but with a chance of showers and also easterlies.
It's a one-clothing-layer day today with a high of 23 and an overnight low of 16 degrees. Humidity is 73 per cent.
High tide is at 9am and low tide at 3.10pm. There's a sea swell of about .8m, with sea temperature of 21 degrees. Sunset tonight is at 7.27pm.
If you're going fishing today the best fish bite time is between 5.30pm and 8.30pm.
This day in NZ history in 1839 honey bees were brought to New Zealand. It is believed that Mary Bumby, the sister of a Methodist missionary, was probably the person who introduced honey bees to New Zealand.
By the 1860's bee nests in the bush were plentiful, and considerable quantities of honey were being sold by Māori – the country's first commercial beekeepers.
On this day in 1946 the main body of Jayforce landed in Japan.
About 4500 New Zealand servicemen arrived as part of a 40,000-strong British Commonwealth Occupation Force that was to work alongside the US military forces that had occupied most of Japan.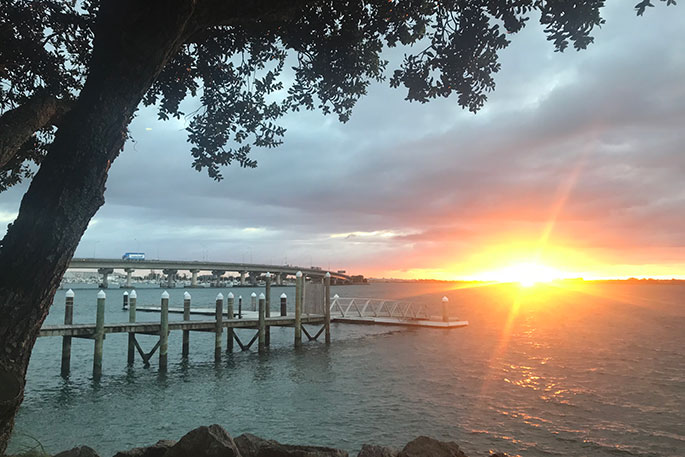 This day in world history, in 1903 the U.S. Senate ratified the Cuban treaty, gaining naval bases in Guantanamo and Bahia Honda. In 1918 the U.S Congress authorized Daylight Saving Time.
In 1935 the British fired on 20,000 Muslims in India, killing 23. In 1945 Adolf Hitler ordered a scorched-earth policy for his retreating German armies in the west and east and in 1963 in Costa Rica, President John F. Kennedy and six Latin American presidents pledged to fight Communism.
Today is the birthday of David Livingston, the explorer found by Henry Stanley in Africa.
Born 205 years ago in 1813, David Livingstone was a Scottish Christian Congregationalist, pioneer medical missionary with the London Missionary Society, an explorer in Africa, and one of the most popular British heroes of the late-19th-century in the Victorian era.
One of my heroes, he once said "I am prepared to go anywhere, provided it be forward." and "If you have men who will only come if they know there is a good road, I don't want them. I want men who will come if there is no road at all."
To get involved in some of the many activities happening around the Bay, please check out our What's on page.
Have a great day!