Smoke alarms are credited with saving lives after a fire ripped through a garage in a Tauranga home early this morning.
Three fire crews were called to the blaze at a Laurence Street address in Gate Pa just after 4.30am.
A neighbour who witnessed the fire says the tenants of the property had only just moved in.
He knew a number of children were staying at the address, and says he ran up the side of the house to open a ranch slider that was unlocked.
"There was a lot of smoke, but no one appeared to be inside."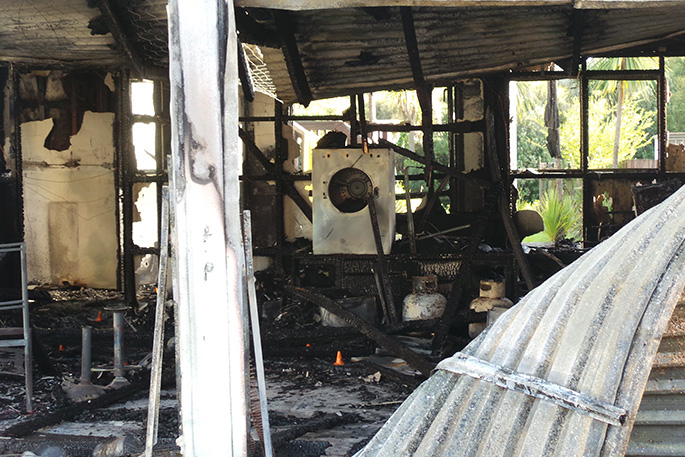 He says the fire was extinguished by around 5am.
Fire investigator Luke Burgess says the occupants made it out of the house quickly thanks to having working smoke alarms installed.
"These were in the bedrooms, which is a really good thing to have," he says.
"The children had also undergone Firewise training at school, so they knew what to do in this situation."
If it wasn't for the smoke alarms, Luke says the outcome could have been much worse.
His investigation will continue today, and although he could not confirm a cause of the fire this morning, the property had recently undergone extensive renovations in the garage where the fire started.