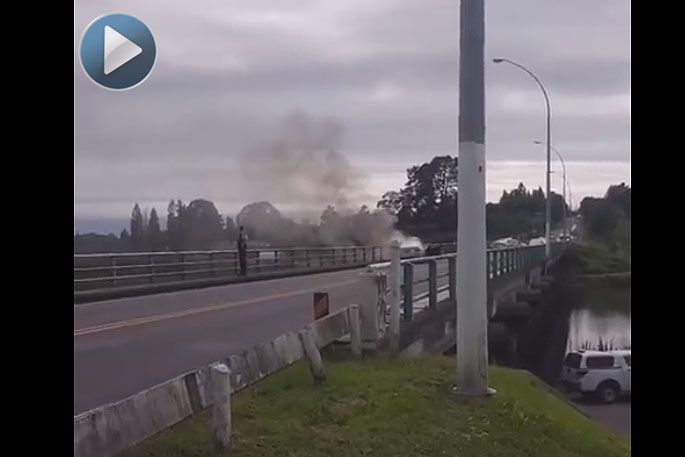 Click the image above to watch the video
The man who leapt into the Wairoa River to escape capture by police following a pursuit is facing a whole raft of charges.
The 34-year-old man is charged with two counts of failing to stop, two counts of recklessly operating a motor vehicle, plus driving while his licence was suspended, unlawfully taking a motor vehicle and shoplifting.
The man leapt into the river after the BMW car he was driving caught fire on the bridge on Monday.
Traffic was already backed up because of the earlier pursuit and road spiking attempt, before the vehicle tyres were successfully spiked in Whakamarama Road, and at the intersection of Youngson road and Old Highway before being spiked near the bridge.
Witnesses say the vehicle was on its wheel rims when it caught fire on the bridge, blocking traffic in both directions until the wreck could be removed.
After being fished from the river, the man was placed in police custody and charged.
He is due to appear in Tauranga District Court today.