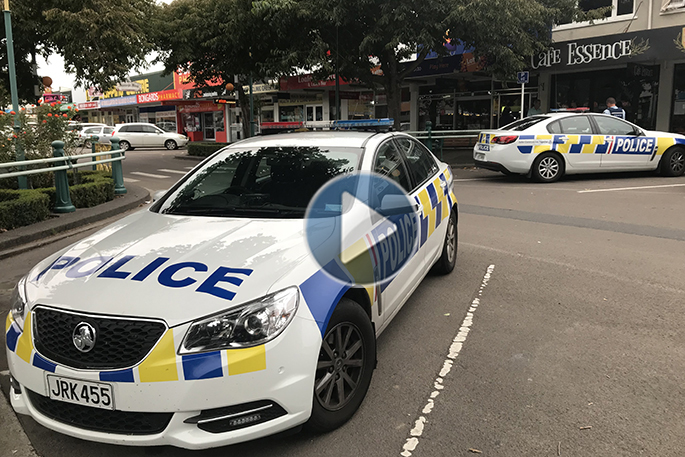 Click the image above to watch the video
Two shops in Greerton Village had their windows smashed tonight.
Reports of homeless people fighting and windows being smashed about 6.30pm quickly brought police and one of the business owners to the site.
Café Essence in Cameron Road had one window smashed in leaving an open gap. Next door, Greerton Lotto had a window cracked. The two shops have a Kiwibank ATM between them, hosted by Greerton Lotto.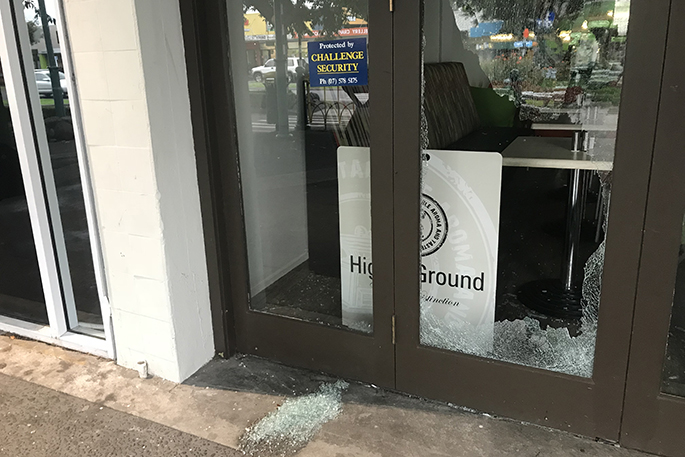 The smashed window at Café Essence
Belinda Sands, owner of the Greerton Lotto next door to Café Essence was contacted by her security company. She has had the Kiwibank ATM installed at the front of the shop for about six years.
"The fight tonight could have been about money," says Belinda. "There were so many people around here tonight.
"My security company rang me and when we got here there would have been 10 or 12 of these guys hanging around but they didn't want to tell us too much at all. No one apparently saw anything but we have got cameras operating and it will all be on the footage."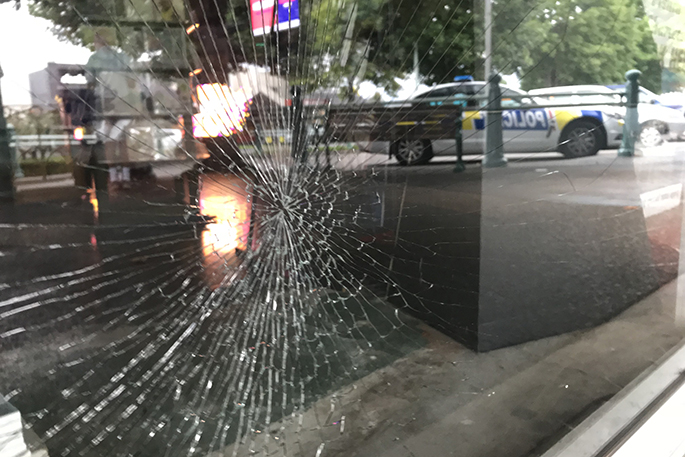 Greerton Lotto shop window
The afterhours phone number for Café Essence wasn't available or known to the police or other shop owners, who made efforts to contact the café's owner.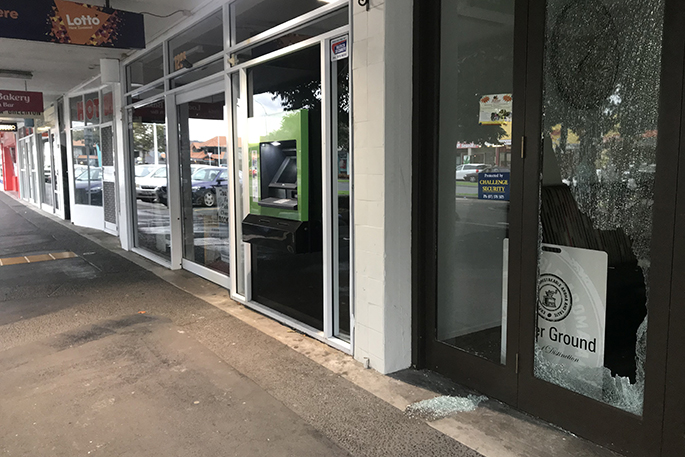 "There are just so many people roaming the streets at Greerton at the moment," says Belinda. "I know it's happening everywhere but you just don't know who you can trust.
"I had an old lady at the ATM yesterday screaming because some young kid had come over the top of her asking for money - $20. And it's just becoming more and more intimidating. I've been here 16 years and its making Greerton horrible.
"We have a really neat community out here and we just don't need this. The more people that are doing it, the more hangers on there are.
"Today we would have had 10 or 12 beggars sitting around Greerton. And they're not homeless. They're brought into Greerton in a van at 7.30am in the morning and set up to make money."