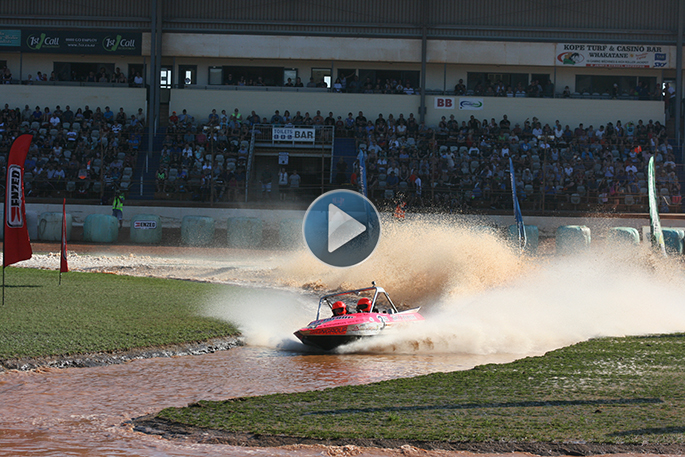 Click the image above to watch the video
ASB Baypark turned wet and wild on Saturday night, as jetsprinters competing in the ENZED Stadium Cup raced their high-powered craft in front of a large crowd of spectators.
Sun Media photographer Caitlin Burns captured all the action at the event, which had to take an hour's break at 6.30pm.
The reason was due to some drivers complaining of sunstrike while on the track, says Caitlin.
"There were a few boats that missed a turn and ran aground because of the sunstrike, but other than that everything ran pretty smoothly."
Gates opened at 3pm to the popular event, which returned to Baypark after a two-year break.