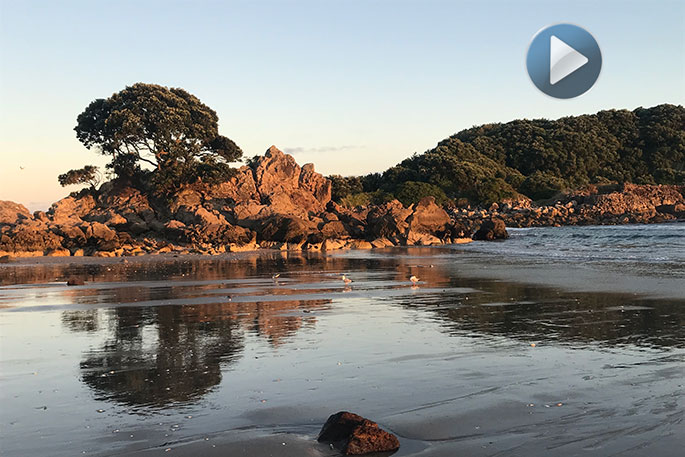 Click the image above to watch the video
In today's weather we are expecting a sunny day, then some evening cloud and light winds. In other words, a perfectly fine summer day.
It's a one-clothing layer day today with a predicted high of 29 and an overnight low of 19 degrees. Humidity is 96 per cent.
High tide is at 12.50pm and low tide at 7.10pm. Sea temperature is 21 degrees. There's a sea swell of .3m.
Sunset is at 8.31pm. So it's a perfectly fine summer evening for enjoying a seaside picnic.
If you're going fishing today the best fish bite times are between 6 and 8pm.
This day in NZ history in 1865 British troops invaded south Taranaki.
Over a thousand troops commanded by Duncan Cameron set out on what was to be the general's final campaign in New Zealand. In 1980 on this day the Soviet ambassador was expelled.
The New Zealand government ordered the Soviet Union's ambassador, Vsevolod Sofinsky, to leave the country within 72 hours after he allegedly delivered money to the pro-Soviet Socialist Unity Party.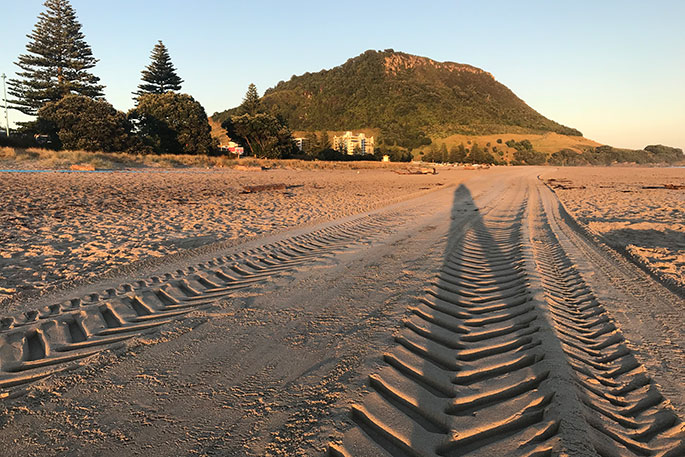 In world history on this day in the year 41 shortly after declaring himself a god, Caligula was assassinated. In 1848 gold was discovered by James Wilson Marshall at his partner Johann August Sutter's sawmill on the South Fork of the American River, near Coloma, California.
In 1946 the UN established the Atomic Energy Commission. In 1965 Winston Churchill died from a cerebral thrombosis at the age of 90.
Today is the birthday of French dramatist Pierre de Beaumarchais, who wrote The Barber of Seville and The Marriage of Figaro. Born in 1732 he once wrote "It is not necessary to understand things in order to argue about them".
To get involved in activities and events across the Bay please check out our What's on page. Have a great day!