The Classics of the Sky: Tauranga City Air Show proved popular on Saturday, with big crowds turning out to see the military planes and vehicles on display.
Highlights included aerial acrobatics from the Royal New Zealand Air Force's Black Falcons, who could be seen soaring across the sky from vantage points around Tauranga in the afternoon.
Sun Media photographer Bruce Barnard captured all of the action, and says there were plenty of planes, tanks, and armoured vehicles for visitors to check out.
"There were also military reenactors dressed up as soldiers from various armies, firing their weapons quite close to the crowd," he says. "They participated in some mock battles, and let off some fairly big bangs. It was a really good, in-your-face demonstration – it was like the Second World War was happening right there on the airfield."
Classic Flyers CEO Andrew Gormlie says the event ran very smoothly.
"We were fortunate enough to have a fine day after a tricky week weather-wise. There were good crowds, more than last year, and a range of vehicles on display. The Black Falcons were a great team of guys to work with, and they put on a fantastic show."
He says air shows are becoming rarer around the world and in New Zealand, but there are no plans to shelve the Tauranga event yet.
"We like the fact the community supports it. It's a beautiful place to run an air show, with nice surroundings for the pilots and the spectators."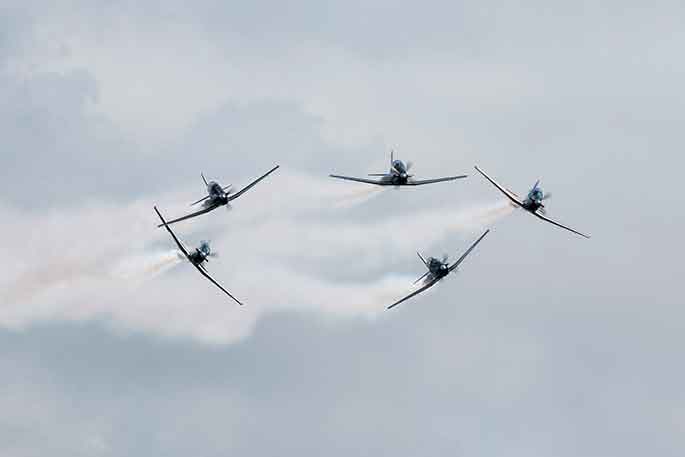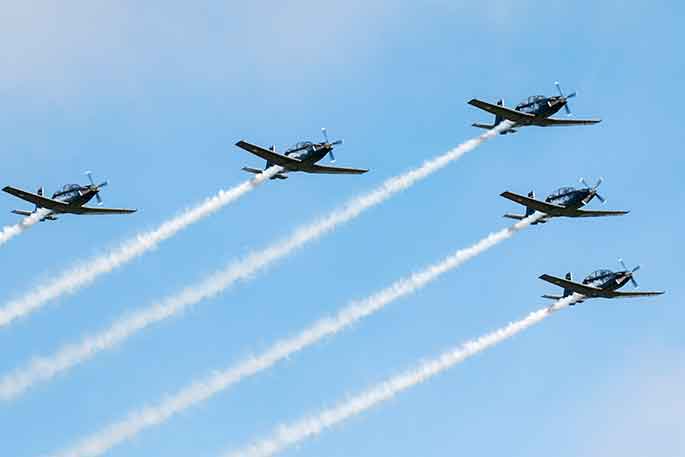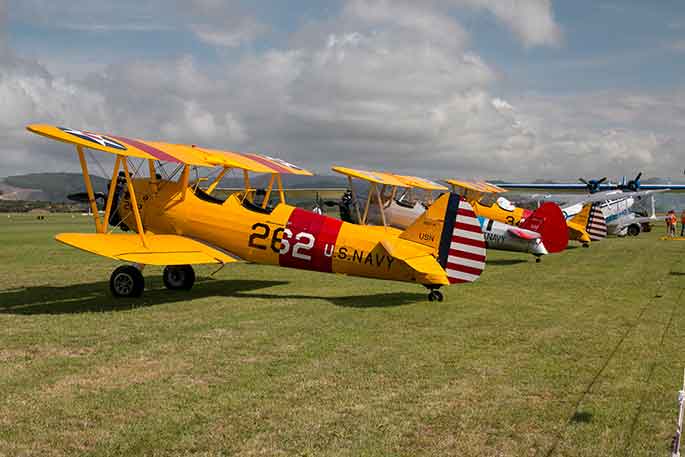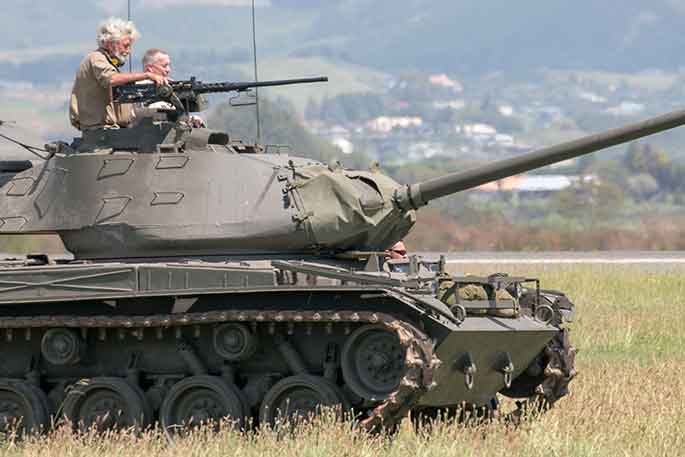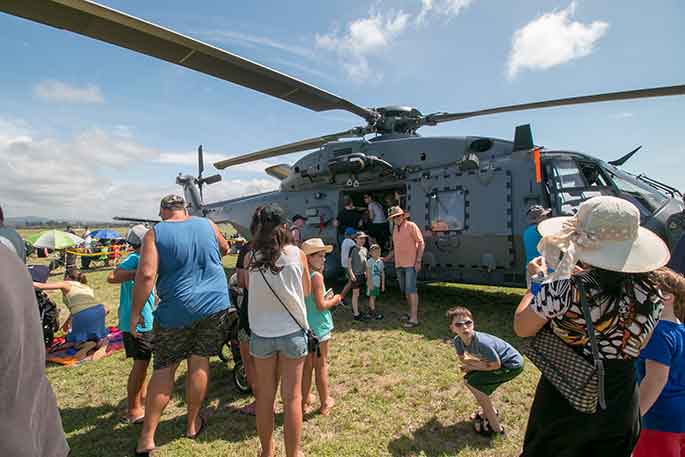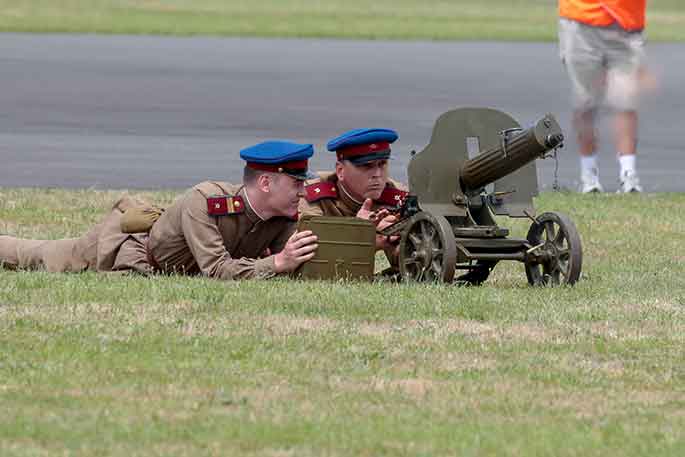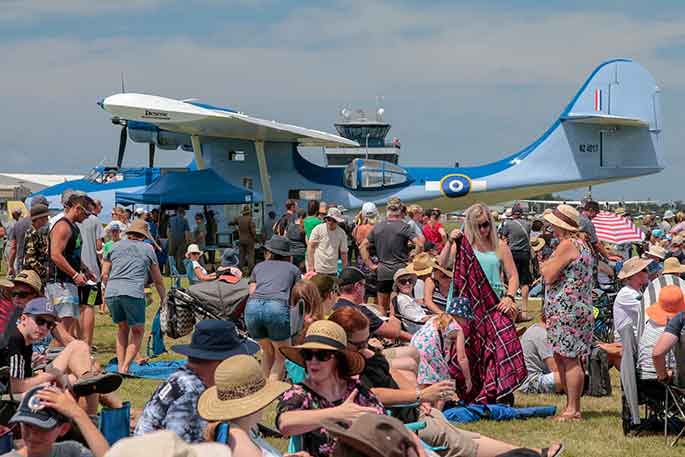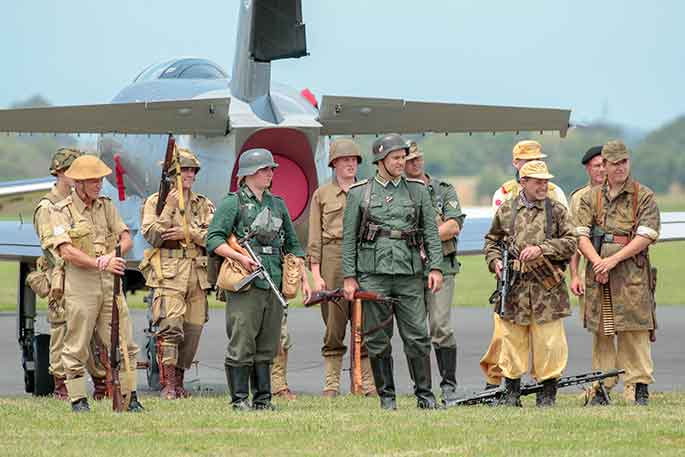 MORE PHOTOS BY CAMERON AVERY