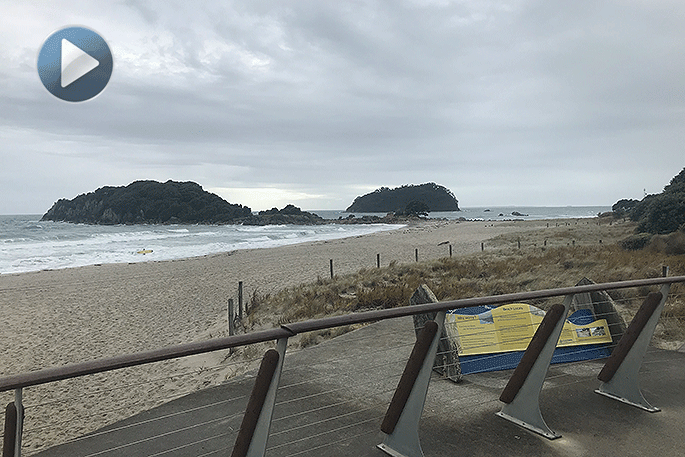 Click the image above to watch the video
Welcome to World Popcorn Day!
In today's weather we are expecting occasional rain, easing from the afternoon but remaining mostly cloudy. Also northerlies.
It's a one-clothing layer day today with a predicted high of 24 and an overnight low of 20 degrees. Humidity is 95 per cent.
High tide is at 9.20am and low tide at 3.30pm. Sea temperature is 21 degrees. There's a sea swell of .6m. Sunset is at 8.33pm.
If you're going fishing today the best fish bite times are between 7 and 10pm.
This day in NZ history in 1845 Hōne Heke cut down the British flag - again. The first Māori to sign the Treaty of Waitangi, Ngāpuhi chief Hōne Heke Pōkai soon became disenchanted with the consequences of colonisation.
He expressed his outrage by repeatedly attacking the flagstaff on the hill above Russell.
In world history on this day in 1783 William Pitt became the youngest Prime Minister of England at age 24.
In 1923 the French announced the invention of a new gun that has a firing range of 56 miles.
In 1937 Howard Hughes flew from Los Angeles to New York in seven hours and 22 minutes.
Today is the birthday of Scottish inventor James Watt, who was born in 1736. Richard Hamming once said of James Watt - "True greatness is when your name is like ampere, watt, and fourier—when it's spelled with a lower case letter."
Today is also the birthday of French post-Impressionist painter Paul Cézanne, who was born in 1839.
Cézanne once said "When I judge art, I take my painting and put it next to a God made object like a tree or flower. If it clashes, it is not art."
To get involved in activities and events across the Bay please check out our What's on page. Have a great day!