Today was the second and final day of the Armageddon Expo in Tauranga, and plenty of people were at ASB Baypark Arena checking out the pop culture event.

Hundreds of comic book lovers and movie buffs filled the venue, which boasted several stalls dedicated to all things geeky and creative.

SunMedia journalist and Armageddon attendant Cayla-Fay Saunders says she's always been interested in the expo, which has come to Tauranga for the first time this year after appearing at other centres around the country.

"There's always heaps of cool stuff to look at," she says. "This year there was a stall with replica weapons from popular TV shows, as well as anime and manga stalls. Lots of T-shirts and lots of graphic novels and comics, too."

For her, it's the sci-fi and film fashion that's the big draw.

"One of the best reasons to come down is to see people dressed up. There's characters from Star Trek to Dr Who, Disney princesses and anime. That for me is the most interesting part."

Such dressing up is known as 'cosplaying', a contraction of 'costume playing'. It's more than just your usual Halloween or fancy dress outfit, though. For many cosplayers, it's about embodying the physical attributes of a specific characters as closely as possible – the difference between dressing up as a wizard, and dressing up as Harry Potter, for instance.

"It's cool to see people get excited about characters they grew up watching or have idolised for ages, and see people dressed like them," adds Cayla-Fay.

Among this weekend's stars at Armageddon include Firefly's Jewel Staite, Teen Wolf's Max and Charlie Carver, The 100's Richard Harmon and Sachin Sahel.

Lost Girl's Paul Amos, as well as The Flash's Matt Letscher, Legends of Tomorrow star Franz Drameh, Babylon 5's Patricia Tallman and Highlander star Adrian Paul are also expected to have paid Tauranga a visit for the expo.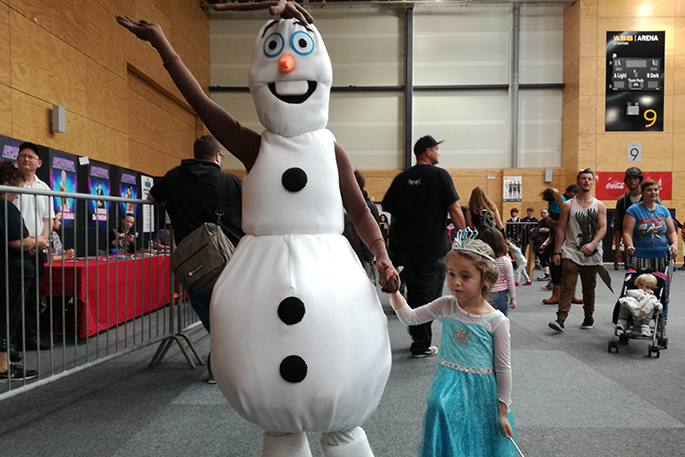 Elsa with Olaf from Disney's Frozen.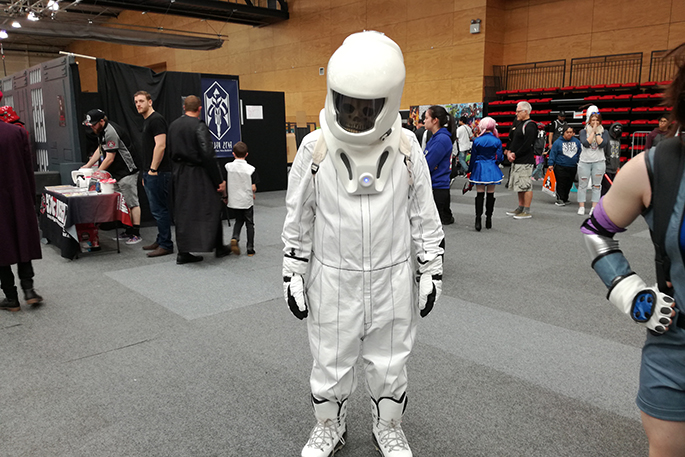 Hey, who turned out the lights? The Vashta Nerada from Dr Who.