Rising floodwaters in the Eastern Bay has emergency services rushed off their feet as the area prepares for high tide later this afternoon.
The township of Edgecumbe was evacuated this morning as the Edgecumbe River breached its bank at the concrete wall on College Road.
Flood waters have continued to rise in the area and town has been closed off.
"Edgecumbe evacuees headed to Kawerau are advised that Firmin Lodge is the area's welfare centre," says the latest update from the Whakatane District Council.
Anyone who has not yet evacuated and requires assistance should call 111 for help.
"We have been receiving multiple calls from residents concerned the bridge into Whakatane is closed or is about to be closed. This is incorrect. There are no plans to close the bridge at this time.
"We have also received calls from people asking if Whakatane is being evacuated. It is not. There are no plans to evacuate Whakatane town."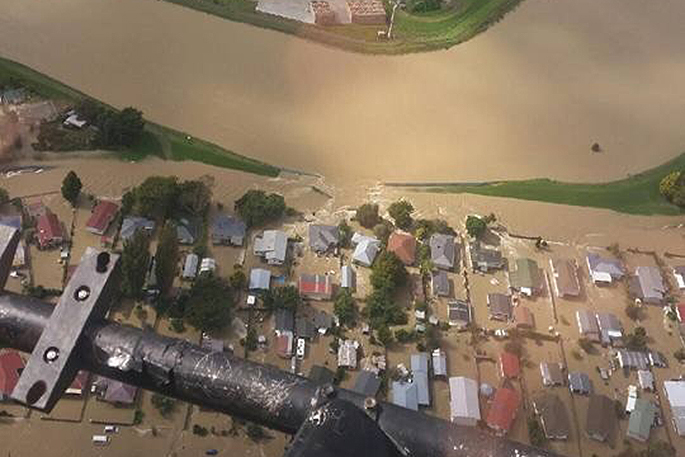 Residents should conserve water and avoid flushing toilets in Taneatua.
Sewerage has been restored in Whakatane, but residents are still asked to use toilets etc as sparingly as possible.
"Rubbish collection in many areas of the District has been impacted by the weather/flooding. Further info on this is available on our website.
"The public are being asked not to contact the Whakatane Hospital if they require prescription medications."
Some evacuees have left their meds at home and are seeking prescription at the A&E, which is causing congestion; instead they should call Healthline 0800 611 116 or see a GP to have these meds issued.
The latest from the Bay of Plenty Regional Council
Eastern Bay rivers reached warning levels overnight and Bay of Plenty Regional Council's flood management is making every effort to protect communities.
The Matahina Dam was lowered to 71.5m (5.3m below the design flood level) in anticipation of this event. The dam is spilling a total of 780 cubic metres per second to reduce an expected peak inflow of 950 cubic metres into the dam. This peak inflow is expected to be about midday today.
Flood manager Peter Blackwood says this is a significant event that is beyond the Matahina scheme's design capacity for a 100-year flood event.
The Whakatane and Rangitaiki River levels are still very high. The Whakatane River peaked at 8.33m at 6am today and had dropped to 8.03m by 10.25am.
High tide at 2.52pm this afternoon but is not expected to have an impact on either river, Peter says.
While the rain has stopped, the risk of stop bank breaches is still moderate and Bay of Plenty Regional Council's flood management team is working to divert water away from Edgecumbe to reduce this risk. The Reids Central floodway spillway is in operation and rivers and drainage staff are closely monitoring the situation.
Evacuations of Edgecumbe are continuing.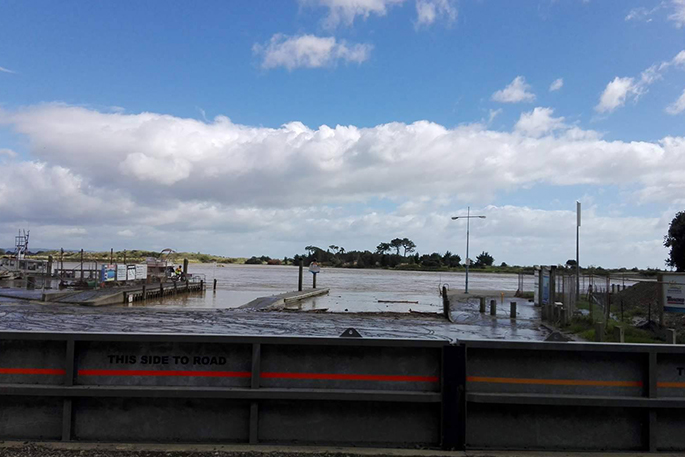 These photos show flooding around other parts of the Whakatane District. Supplied photos.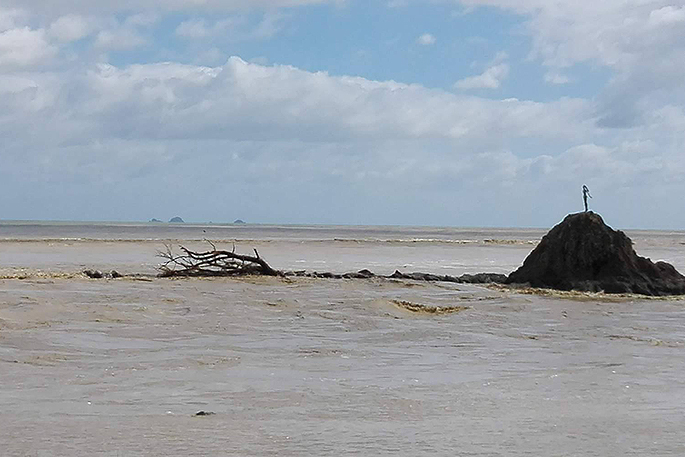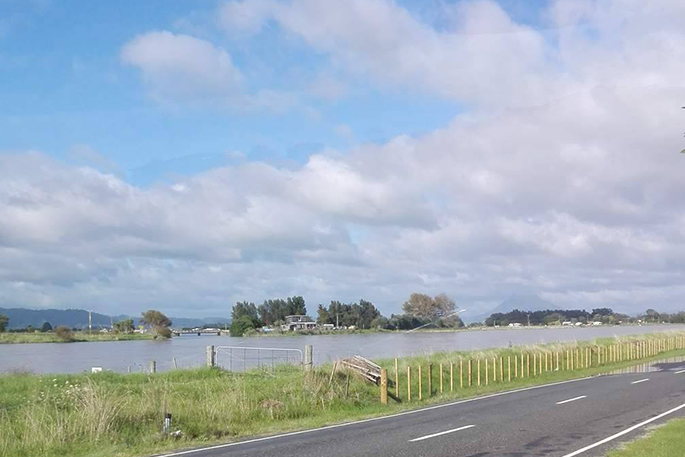 Meanwhile, Fonterra are shutting down their Edgecumbe factory, but have not fully evacuated yet.

"As a result of flooding in the Edgecumbe area, Fonterra has temporarily shut down its Edgecumbe site," Bay of Plenty Co-operate Affairs head Lisa Payne.
"Local staff are currently preparing low-lying parts of the site for potential flooding. Staff who are not involved in these preparations are being sent home. "Approximately half of the team have already left the site.
"Our local Farm Source store in the township remains closed due to flooding.
"The welfare of our staff, farmers and their animals is our number one priority. At this stage, the stopbank on the river where our site is located has held, but there is a possibility that we may evacuate the site later in the day if the river level continues to rise.
"Road closures are causing delays with some milk collections in the immediate area. Our Farm Source team is contacting impacted farmers directly."