The clock ticked 11.58am and Richard Coles slipped the last vote into the ballot box at the council offices on Willow St.
Richard Coles made his vote with just two minutes to spare. Photos: Chris Callinan.

The Tauranga businessman made his vote in the 2016 Local Body Elections with just two minutes to spare until voting closed at 12pm today.
"I was out doing the lawns when I remembered I'd better get my vote in," says the 49-year-old.
"I should've posted it but I've just started up a new business called Momentum Planning and Design and it just slipped my mind."
So Richard got in his car and drove down to the Willow St council office to cast his vote just in the nick of time.
"I wanted to vote in a good leader and some good councillors backing him," says Richard. "Councillors have some big financial decisions to make and we want to make sure they're spending money wisely."
Between 12pm and 12.05pm about five people turned up to make their vote, but the council doors were closed.
Tauranga City Council communications manager Aimee Driscoll says about 1000 additional votes were counted for this morning, including special votes.
"We're still waiting for about 40 votes to come back from the Western Bay [District Council]. Some people voted there."
Aimee says about 655 voting papers were returned at the council office on Willow St and Tauranga City Library, including special votes.
SunLive will have full coverage of the elections as the results are released after voting closes at midday.
Keep checking SunLive both Saturday and Sunday for up-to-date results.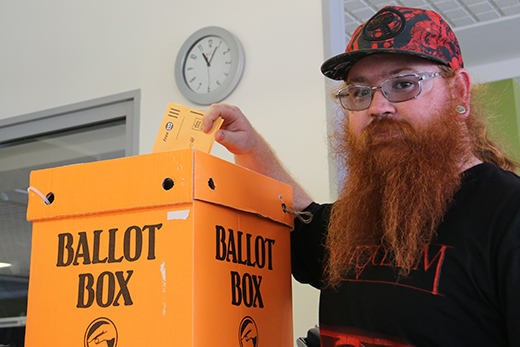 James Papesch casts his vote with less than an hour left before the poll is closed.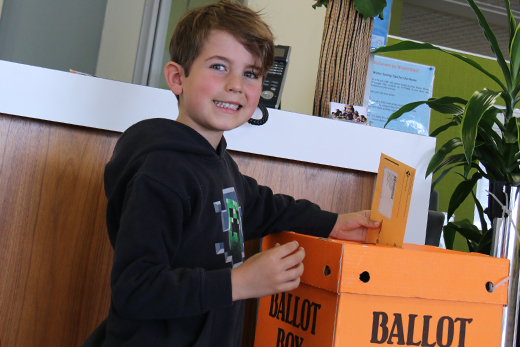 Toby Cross, 5, casts his dad's vote.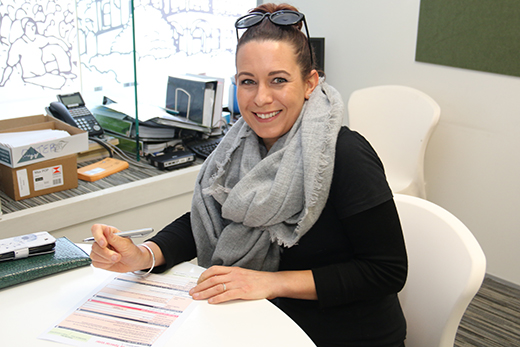 Victoria Thomas writes out a special voting form with only an hour to go.