Update 5.37pm: A woman has been injured in a small plane which crashed into the side of a hill on Waitao Rd, south of Tauranga.
The area where it crashed is not accessible by road and helicopters were sent to retrieve the two passengers.
Fire and police were at the Waitao Rd property to deal with a small fuel leak from the plane.

Fire communications manager Megan Ruru says the plane had crashed on private land in Tauranga's "boondocks".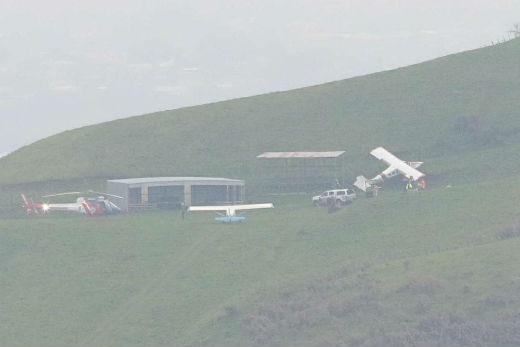 "It isn't close to town, it's quite a way out," she says.

One woman was injured in the crash and there was one other passenger, she says.

Update 4.44pm: Two witnesses at the scene have told a SunLive Reporter there are two planes on private farmland where a plane crashed.

One plane has ended up on its side while the other appears to be parked up alongside the crashed plane.

The two witnesses who didn't want to be named say they climbed the side of a hill and could see what was going on.

A rescue helicopter has arrived on the scene and is assisting ambulance staff.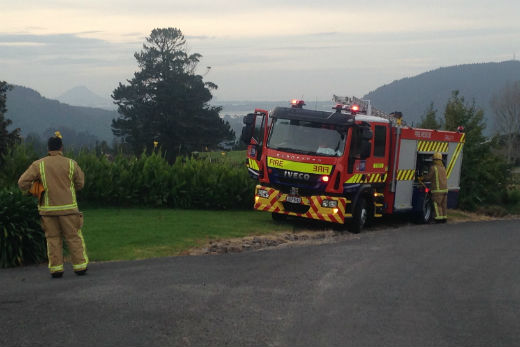 Emergency services near the scene where the plane crashed. Photo: Leah Rogers.


Update 4.17pm: A SunLive reporter at the scene says the crash has happen on farmland.

It is understood two people were on board at the time and one person has been injured.

A rescue helicopter is on its way to the scene to assist with the patient.

Earlier: SunLive have received a report a light plane has crashed near Waitao Rd, south of Welcome Bay Rd, Tauranga.

A witness who called the office says he saw the plane crash but was unsure if anyone was hurt.

"We were driving past and the plane looked like it was coming into land and it crashed."

Emergency services are rushing to the scene now.

More information as it comes to hand.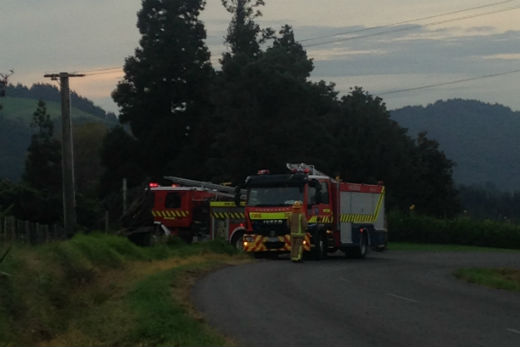 Photo: Leah Rogers.