Chilly conditions that saw the Kaimai Ranges dusted with snow yesterday will continue through the week but clear skies mean no further snowfall is likely.
Temperatures dropped to 2 degrees overnight but unlike Monday, clear skies meant no snow hit the ranges.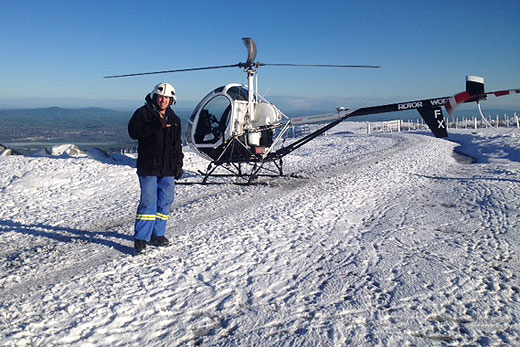 Photos: Hugh Cameron Rotor Work Ltd, Te Kuiti.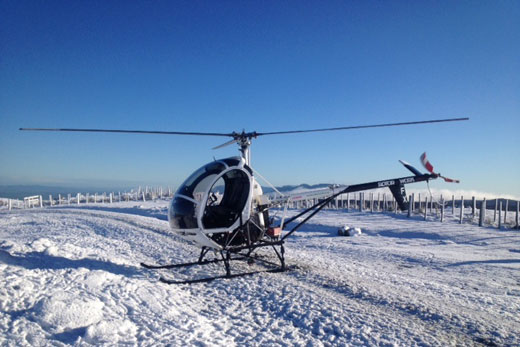 White peaks were seen across the ranges near Katikati on Tuesday – an usual sight say weather forecasters.
MetService meteorologist John Law says there were no showers overnight and therefore no further snow reports on the range.
"It got down to about 2 degrees around midnight. It's a little bit milder now, not much, Tauranga is sitting around 3.6 degrees [at 9am]. It was a nice, cold, clear night last night.
"Elsewhere in the Bay, it was colder on the other side of the Bay with -1.2 degrees in Whakatane and 0.8 degrees in Rotorua."
The MetService has however issued a warning for snow showers on the Desert Road early this afternoon.
From 7am to 1pm today, a further 2cm to 5cm of snow in areas above 800 metres with lesser amounts to 700 metres is expected. Snow is expected to turn to showers around State Highway 1 early this afternoon.
John says showers are running up to Northland and there are showers running up the East Coast.
He predicts the Bay of Plenty to see more fine and cold weather in the next few days but does warn people to keep an eye on Friday.
"On Friday a few showers may make their way across the city but then the south westerly will kick in again and there will be some more fine weather but cold for the weekend."