The next crop of Sevens superstars could be unearthed at Mount Maunganui's Blake Park as more than 400 players take part in the National Secondary Schools 7s Rugby Tournament.
For the next two days, 36 North Island teams - 20 Under 15 boys' teams, 8 Under 19 girls' teams and 8 Under 15 girls' teams will compete in the annual event hosted for the second year by BOP Rugby Union.

This is the U15 boys' second year in the tournament, the U19 girls' third and maiden appearance for the U15 girls' teams – something Bay of Plenty Rugby Union secondary schools manager Kyle McLean is excited to introduce.
"We are targeting the under 15 age group as there is a big gap at the moment, because they all play open grade while they are at school - so we are trying to cater for girls doing it at school so the gap is not too massive; so this is the start of that push," says Kyle.
After lifting the silverware in 2013, Rotorua Boys' U15 and Fielding High School U19 girls return as top seeds for the two-day tournament along with Hamilton Boys' and Girls' Colleges, Hasting Boys' College, Tauranga Girls' College.
"It is great to able to host a tournament of such high calibre in the Bay of Plenty. We are confident the tournament will be a high quality experience for players, coaches and spectators.
"It is also great that we have such a fantastic representation from our local Bay of Plenty schools. I'm sure this tournament will help in creating a buzz about rugby in their school."
Kyle says the Union fully supports hosting the tournament after taking over from Sport Bay of Plenty, having identified the exponential growth of Sevens, both nationwide and globally.
"Obviously it's an Olympic sport now and we are hosting the national Sevens at Rotorua both the men's and women's and other tournament like the Bay Engineer Sevens leading up, and our secondary school Sevens is growing.
"They are trying to label us the spiritual home of Sevens out there."
With the action packed matches starting at 9am to 5pm both days, the winning boys' team will play a total of nine games, while the girls play five in a lung-busting effort.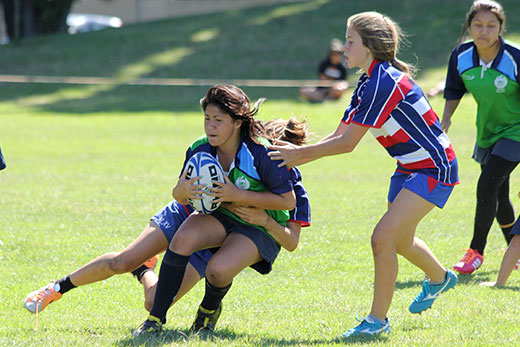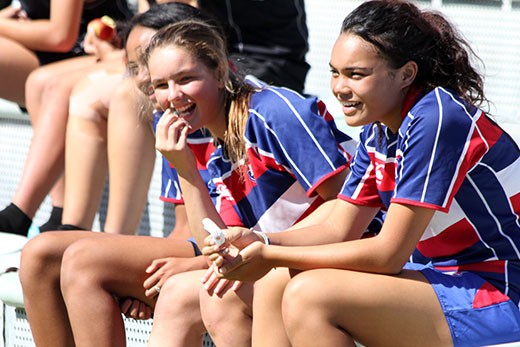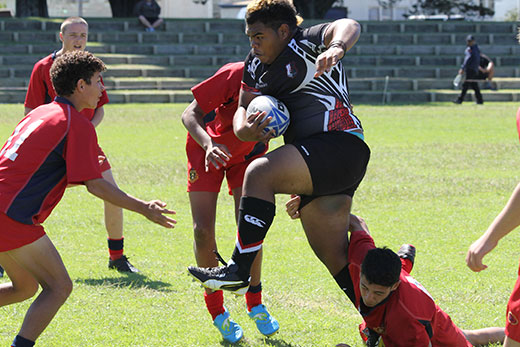 Rotorua Boys' High playing against Wallis - on a New Zealand tour from their South Pacific island.