Is he really just Ken, or is he David Seymour? Tauranga motorists are speaking out about a mysterious Barbie inspired election sign spotted on Cambridge Road near State Highway 29 this afternoon.
The person responsible remains a mystery, but one reader told SunLive they "saw someone in a hoodie" vandalising the sign as they were driving to work.
"I pulled over and thought I'd take a shot of it. It's actually quite impressive when you look at it," says the reader.
"I reckon [Seymour] should dye his hair and run with it for the rest of the election. The people have spoken."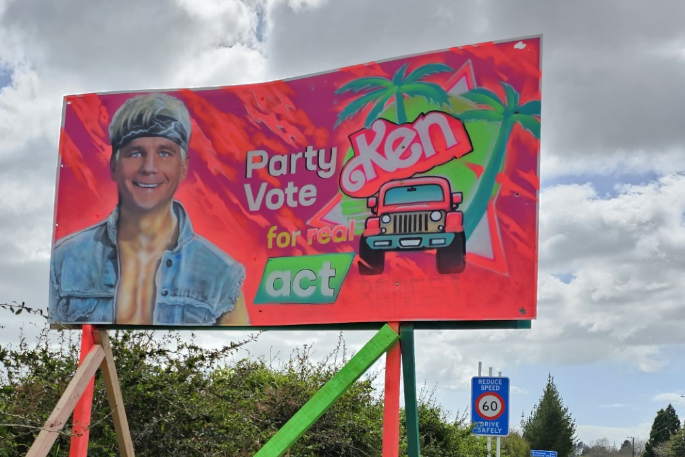 'Ken' in all his glory. Photo: Supplied/SunLive.
The sign may be pink, bright and brimming with 'Kenergy', but SunLive reached out to 'the man behind the tan' to see what he made of it all.
"I love it. It's more than Kenough," says ACT Party leader David Seymour.
In fact, Seymour loves it so much, he doesn't plan on fixing it before the election.
"It's one piece of vandalism we're definitely leaving up for the campaign."