Standing strong at the northern end of The Strand is Tauranga's oldest commercial building, now one of 72 featured locations in the Ngā Tapuwae ki Te Papa | Footprints on Te Papa self-guided map.
The Bond Store, a Category 1 historic place, has been the home of Sun Media Ltd, publisher of The Weekend Sun, Coast & Country News and SunLive since purchasing it in 2008.
'Our family and staff took a lot of pride in restoring the building because we think it's important," says owner Claire Rogers.
As part of the restoration, Claire and husband Brian Rogers who passed away in September, had large history boards made to provide information about the building's early years through to the present.
Bond Store on the Tauranga waterfront more than 100 years ago. Photo 99-1157 Tauranga City Libraries.
Constructed in 1883 as a warehouse for cargo transiting the adjacent wharves, the Bond Store received its moniker because owner James Mann held the 'Bond' for receiving overseas goods, collecting revenue for the Government.
The solid brick construction and huge kauri beams were designed to carry great loads of cargo on both floors. The bars on the windows allowed air to circulate, but prevented the locals helping themselves to goods before the tax was paid.
Later it became the home of Guinness Bros who sold a diverse range of items such as liquor, farm equipment and appliances.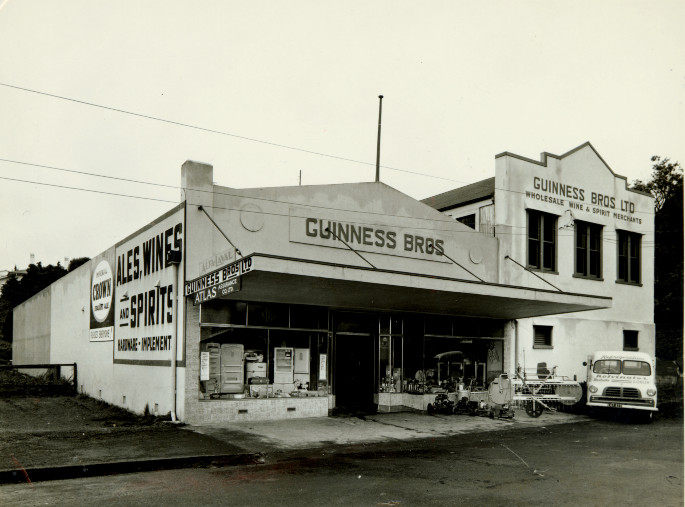 Guinness Bros c1950s.
The macrocarpa stairs replace what was originally a steep kauri barrel ramp, and a unique feature is the brickwork over the doorways and windows, rare examples of simple but masterful workmanship.
The beautiful red bricks are held with mortar from the beach sand, mixed on-site.
'Category 1 historic places are of special or outstanding historical or cultural significance," says Heritage NZ Pouhere Taonga lower northern area manager Ben Pick.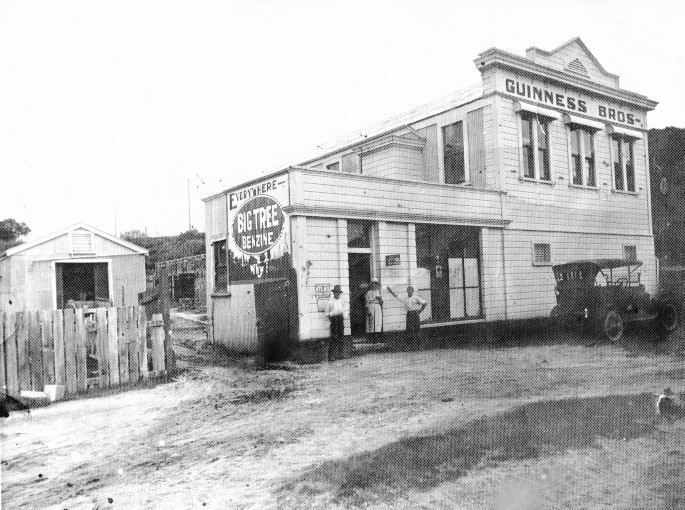 Bond Store - Photo 99-1157 Tauranga City Libraries.
In 1986 wine and spirits dealers Hughes & Cossar took over the property; followed by Saunderson Packaging, Tulloch Photography (1987-1997), Creative Tauranga, No. 1 The Strand Restaurant and Bar (1999). Current owner Sun Media Ltd purchased the building in 2008.
'The newspaper industry is an ancient one, and it seems fitting to have a newspaper based in a heritage building," says Claire. 'We are happy to be preserving it for the future."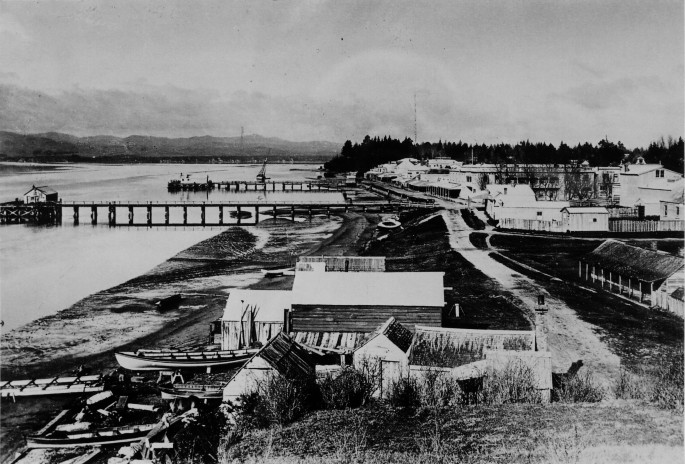 Tauranga waterfront. Photo: Alf Rendell Collection.
The Weekend Sun is publishing a series of stories based on some of the 72 locations listed in the Historic Tauranga Ngā Tapuwae ki Te Papa | Footprints on Te Papa guide, which is available from Tourism Bay of Plenty, Sun Media, Tauranga City Library and Tauranga i-Site. The website www.footprintsontepapa.nz will be launching soon.