Nearly 200 hectares of farmland beside Thames Golf Course is for sale, and agents say large-scale housing could be in its future.
The farm is on the southeastern boundary of Thames and Thames-Coromandel District Council has flagged it as a site for future medium-density housing, says a Bayleys statement.
A shortage of housing has already been flagged in Thames, something the mayor has said makes it difficult getting aged care and education workers, and emergency staff.
Over the past decade, fewer than 40 houses have been built per year in Thames, and a council report says well-paying jobs are going unfilled and employees are commuting from areas such as Hamilton, Paeroa and Huntly.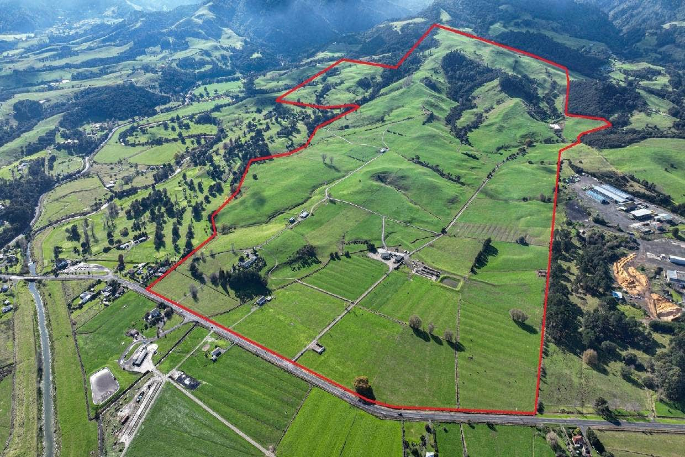 A slightly elevated ridgeline runs through the middle of the Paeroa Kopu Road property, and there are also some valleys of mature trees. Photo: Bayleys.
But the 188-hectare farm block for sale – 9528 Paeroa Kopu Road – has been flagged as having potential for a future housing development.
Council has flagged rezoning it for future medium density housing to help address the housing shortage and cater for the growing population, as noted in the Thames and Surrounds Spatial Plan.
Most of the land is currently zoned for rural use.
"With consent already in place for the creation of nine lifestyle blocks on the northern portion of property, there is the potential to undertake a staged development of the greater farm over an extended time frame to deliver a long-term cash flow," says agent Graeme Perigo​.
"Of course, there is also the option of developing the medium density portion of the farm simultaneously over a much shorter timeframe."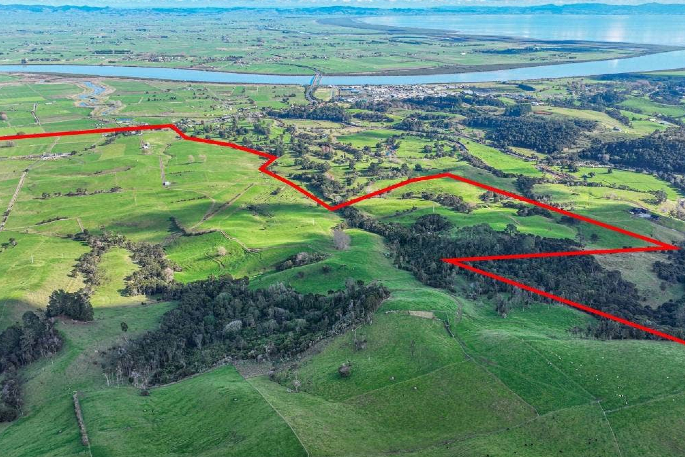 Tenders for the property – 9528 Paeroa Kopu Road – close on July 28.Photo: Bayleys.