Demolition is about to begin on the burnt out remains of the Gender Dynamix and Rainbow Youth Tauranga Drop in centre at the Historic Village.
A blaze broke out in the building just after midnight on June 16.
The building was shared space for the LGBTQIA+ community.
At the time of the fire, a Tauranga City Council spokesperson said; "Fire crews were quickly at the scene and prevented the fire from spreading to any other buildings at the village."
Police were called to the fire, along with a fire safety investigator, to examine the scene for a cause of the fire.
Following the fire, Rainbow Youth board member Shaneel Lal launched a Givealittle page with all funds to be donated to Rainbow Youth.
So far, $78,588 has been raised through the fundraising page.
"We don't know the cause of the fire which is still being investigated," says Tauranga City Council venues and events manager Nelita Byrne.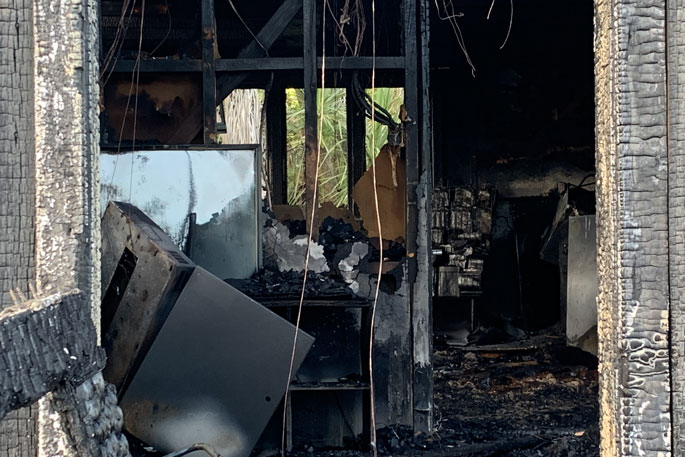 "We are working with affected tenants to determine the next steps for finding a new home, supporting them with their current needs and exploring future options.
"Demolition work will start on the site shortly to clear the remains of the building and keep the site safe.
"It's still too early to comment on what might be built in the future."