State Highway 29A is open after being closed for several hours due to a serious crash.
Five people were injured in a multi-vehicle crash on SH29A, near Maungatapu, around 3pm Sunday.
SH29A was closed in both directions between Baypark and Maungatapu Road, with detours along SH2, as a result of the crash.
St John sent five vehicles to the incident and treated five patients.
Three were in a serious condition and two others were in a moderate condition, and all were transferred to Tauranga hospital.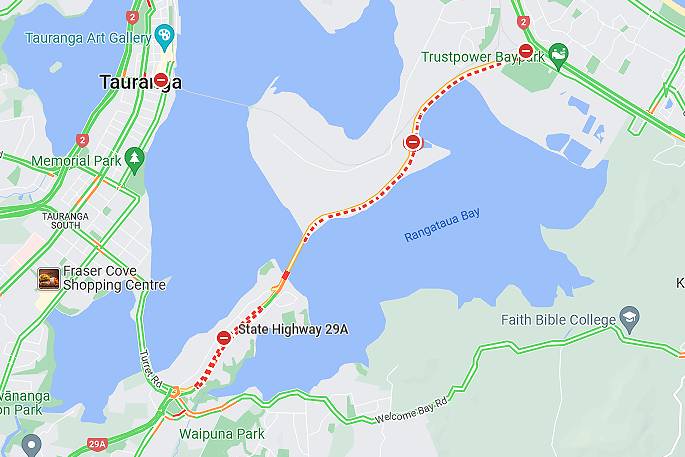 As of 7.06pm on Sunday, the highway was still closed. Image: Google Maps.
The highway was re-opened at 10.15pm, once the serious crash unit had processed the scene,
The cause of the crash remains under investigation.