Safety concerns over vehicles speeding through construction zones and abusive behaviour toward road workers along Cameron Road prompted Tauranga Police to take enforcement action.
Nearly 100 drivers were caught speeding through the Cameron Road roadworks over two days during a speed enforcement campaign in mid-June.
In a statement to Tauranga City Council's Cameron Road Joint Venture, Western Bay of Plenty road police team leader Senior Sergeant Wayne Hunter says 23 people were issued speeding tickets, and another 73 drivers were given warnings for travelling between 33km/h and 37km/h.
The highest speed was recorded at 54km/h.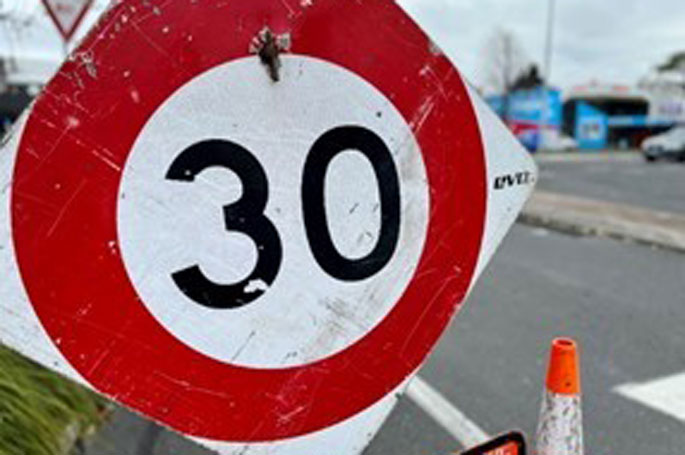 A construction zone speed limit is 30 km/h.
"Those issued speeding tickets included those clocked at over 40km/h and up to 49km/h, and two drivers were issued tickets for not wearing a seatbelt," Wayne says.
"This is unacceptable, especially when most of those spoken to claim they never realised how fast they were going and did not realise this was a workplace site.
"Being oblivious to your speed and surroundings is concerning. We need people to focus 100 per cent on their driving, including being aware of their speed, their surroundings, and the people around them."
BayRide co-owner Damian Fleming regularly sees speeding vehicles from his business near the corner of 3rd Ave and Cameron Road.
"Travelling through this area is shocking. It becomes quite upsetting to think what could happen here. There are kids walking with speeding vehicles close by. Drivers are also tailgating, which makes it dangerous for people accessing the businesses.
"There's a reason for the reduced speed and everyone has a shared responsibly for safety," Damian says.