Te Puke's second annual Matariki celebration is set to be a jam-packed, two days' worth of events filled with culture, music and kai on June 23-24.
The kaupapa of this event – titled 'Te Kete Matariki' – held in Jubilee Park next week is led by community leaders Kassie Ellis, Tatai Takuira-Mita, Sam Hema and the tangata whenua of Te Puke.
"Matariki is an opportunity to share with Aotearoa, Teo Maori world and the values and importance of that season which happens every year and the cool things that happen inside it," says Sam.
After the success of last year's Matariki festival in Te Puke, Kassie says they are expecting higher numbers of public interest and community engagement this year.
"This time round we're just bigger and better…we haven't had anything here in Te Puke of this calibre," says Kassie. "It's our first [Matariki] public holiday – that is why we've put so much emphasis on this event."
Split across two days, Thursday, June 23, is 'Te Kīwai Mauī' – an educational workshop day that will bring rangatahi tamariki from local schools together to learn, share and engage in Matariki through activity.
Friday, June 24 is 'Te Kīwai Katau' – a community day where friends and whanau will celebrate Te Puke as one.
On what to expect, Kassie says: "Basically, it's what won't you expect?" There will be kai, live entertainment, sports, market stalls, korero and community fun.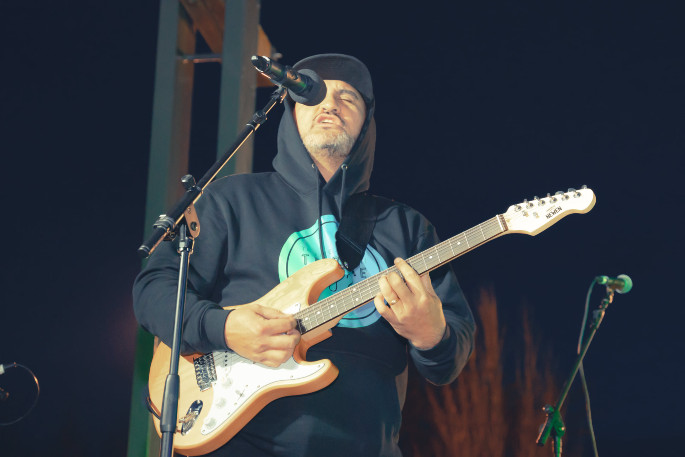 Community coordinator, Sam Hema doubles as a musician and will be playing in the Matariki All Stars band at this year's festival. Photo: Supplied.
Te Kete Matariki is also thrilled that professional Poly Fonk band, Ardijah from Auckland, will bring their musical groove to the celebrations as the festival's headliner.
"I love Ardijah and they appeal to our diverse community," says Kassie.
Te Kete Matariki thanks their sponsors Western Bay of Plenty District Council, TECT, COLAB, with special acknowledgement of the BOP Sikh Temple.
"We felt the importance of building relationships and genuine connections is why Lehmbar Singh, representative of the BOP Sikh Temple Society Trust, was so obliging because he recognised the significance for our community as a whole," says Kassie.
"The festival is inclusive – everybody's welcome!"
Te Kete Matariki's Friday, June 24 community day is at Jubilee Park, Te Puke, from 10am-4pm.
For more details visit: https://www.facebook.com/Te-Kete-Matariki-Te-Puke-102384515475262.