Rising popularity of jazz among youth, a Covid rebound and extra time from the National Jazz Festival's postponement means the 44th National Youth Jazz competition will be the biggest yet.
More than 500 students will descend on Baycourt Community & Art Centre from tomorrow, Sunday June 19 through to Tuesday, June 21 to showcase high quality, passionate music from New Zealand's best young emerging jazz players. That's up from 400 students last year.
Competition manager Liam Ryan says this competition has students from more than 30 secondary schools competing. "We have 34 Combos and 21 Big Bands," says Liam, who thinks late entries have brought a silver lining to the festival's delay.
Liam believes three factors make this year so big.
"First, is rebound from Covid – kids want to perform and schools want to get involved in community projects like this."
Second, Liam has seen jazz grow in popularity and become resource-driven at schools.
"Jazz programmes are huge in schools now. People who went to school 30 years ago – they wouldn't believe the difference!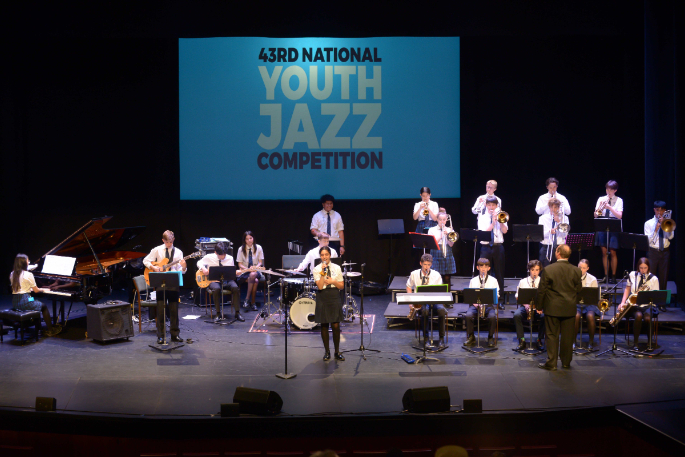 Supplied Photo.
"There's so much contemporary music and kids are fired up because they look at bands like LAB and know they've been to jazz school. There's a genuine enthusiasm…kids are really buzzing on jazz at the moment – it really is a thing!"
The festival's delay from Easter to June also gave schools more time to prepare.
"In fact, the festival now starts June 19 – instead of June 20 – as extra schools getting involved made the competition a three-day line-up."
Year 9-13 students will perform in the prestigious event. As a result, big nerves show up on-stage and among music directors and families "because students take this competition very seriously".
"A number of youth jazz competitions are held in NZ but really Tauranga is one of the cradles – if not the cradle – of NZ youth jazz.
"Many competing will take on music careers. Some do other things but always have music as a common thread throughout their lives. Others do a jazz degree and end up playing all over the world."
Trophies – some 40 years old – have names like 'Nathan Haines' and 'Hollie Smith' etched on. "Winners join a very elite club of alumni. The awards are taonga – very precious."
As such, the quality of competition music is "stunning". "I've been involved with jazz for 30-plus years and for me, it's scary," says Liam. "Students are so articulate; they've got the history and the groove under their skin. Many have entered themselves and written original material."
This year's focus is on original and Kiwi compositions – meaning arrangements of Dave Dobbyn, Fat Freddy's Drop and Bene songs "but performed in jazz style" – highlighting Liam's passion to get kids performing and composing jazz.
The 44th National Youth Jazz Competition is on June 19 - June 21. Tickets and information is at: www.nationalyouthjazz.org.nz