The livestream of the Tauranga candidates' debate on Tuesday night was a resounding success with SunLive readers tuning in to hear the candidates' positions on a series of topics.
Four candidates who represent parties that are in Government or who are current elected representatives of the community were invited to attend the live debate at Sun Media.
The other eight candidates were sent the same set of questions and invited to send their answers back to Sunlive.
Hundreds of people tuned in to hear what candidates thought of the big issues facing Tauranga at the moment, with readers replying by email.
"Thank you for hosting the candidates' debate this evening, it was very entertaining and informative," says Neil Pollett. "Giving us a chance to know who we are voting for more than ever before."
Former weatherman and MC Brendan Horan asked questions of the candidates that covered a range of subjects important to Tauranga voters, prioritised by polling SunLive readers.
These included questions on the cost of living, transport, housing, Three Waters, democracy, education and opportunity, community safety and crime, and Tauranga's economy and future.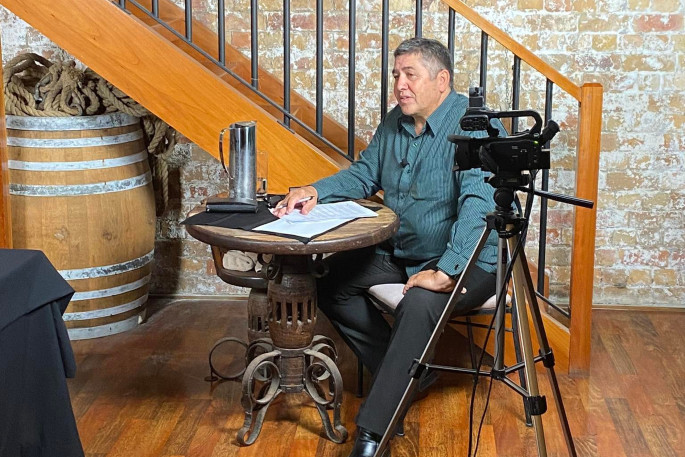 MC Brendan Horan.
National's Sam Uffindell, Labour's Jan Tinetti, New Nation's Andrew Hollis, and ACT's Cameron Luxton were live in the studio.
ONE Party's Allan Cawood, Aotearoa Legalise Cannabis Party's Christopher Coker, NZ Outdoors & Freedom Party's Sue Grey, New Conservative's Helen Houghton, and independent candidates Tony Corbett, Gordon Dickson, Yvette Lamare and Peter Wakeman were invited to reply by email.
One SunLive reader, who goes by the moniker 'Morepork' wrote ""Thanks to SunLive for making possible one of the best Candidate's Debates I have ever seen, anywhere in the world. Four bright, intelligent, and informed people, behaving like grown-ups, with an atmosphere of goodwill and impeccably moderated. It was entertaining and informative. I piped it through HDMI from the laptop to the big screen, invited the neighbours over and we all watched it with interest. There was much food for discussion and thought and it has definitely moved me towards my final decision on who I will vote for.
"Thanks for a wonderful debate," says Vivien Lennane.
"Brendan Horan the moderator finally asked if there were any missed topics or questions for the candidates suggesting we email them," says Neil. "It's hard to cover everything in a debate but I would be keen to know their position on Tauranga Council's Facebook announcement last week that they intend to change the reserve status of the only remaining green space left on Sulphur Point for the people of Tauranga under the guise it will create jobs & improve climate change."
Anyone who missed the 90 minute debate can watch it on www.sunlive.co.nz and click on 'Election Debate'.
Key dates for the Tauranga by-election:
Tuesday 17 May candidate nominations close at noon, by-election candidates announced 4pm
Wednesday 1 June overseas voting starts
Saturday 4 June advance voting starts
Saturday 18 June election day, voting closes at 7pm. Preliminary results will be announced later that night.