SunLive has asked the 12 Tauranga by-election candidates how the cost of living is affecting Tauranga families and individuals, and whether they are better or worse off under the Wellness Budget 2022 which was released last week and sets out the Government's spending decisions.
In early March, research from Consumer NZ found the top national concern is now the cost of living. Consumer NZ's Sentiment Tracker survey - a nationally representative quarterly survey - found the cost of living has overtaken previous top concerns of Covid-19 and the price of housing.
What are the issues affecting our back pocket? What plans do the Tauranga by-election candidates have for helping locals with their household budget? Will a cost of living payment help with the impact of rising prices?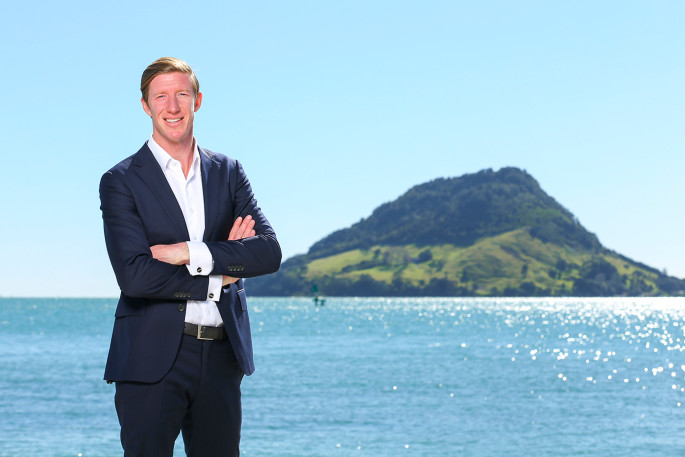 Sam Uffindell, National
At a public meeting in Tauranga on Sunday, National's candidate for Tauranga Sam Uffindell and National's Finance Spokesperson Nicola Willis told the packed audience at the Bay of Plenty Vintage Car Clubrooms in Cliff Road that Tauranga families are worse off under Labour.
"Five years of Labour's economic mismanagement have hit Tauranga families in the back pocket," says Uffindell.
Uffindell says Tauranga City's median rent rose from $450 in November 2017 to $600 in March 2022 – one of the highest in the country. The average house price has increased by almost $500,000 to close to $1.2 million. Someone buying an average Tauranga home with a 20 per cent deposit at the current 2-year fixed rate would have weekly mortgage repayments of almost $1,200, up from $671 in November 2017.
"Labour's cost-of-living crisis is hitting families in Tauranga hard, with housing, food and transport costs exploding as the Government burns through taxpayer money with no regard for whether it's delivering outcomes," says Uffindell.
"Tauranga's median weekly rent has increased by $150 since Labour came to power and food costs have shot up by 6.4 per cent just in the past year. Weekly mortgage repayments for the average Tauranga house are a staggering $525 higher under Labour.
"People in Tauranga look at their payslips and wonder what they're getting from their tax bill, as they deal with worsening crime in our city, poor infrastructure and expensive housing. Because it certainly doesn't feel like our money is going to making it easier to get ahead," says Uffindell.
"National would stop adding unnecessary costs to businesses and employers, ease the barriers holding back economic growth, bring discipline back to government spending and prioritise tax relief for the squeezed middle."
"People in Tauranga will be looking at this year's Budget and wondering what's in it for them and it won't go unnoticed to a lot of young Kiwis that the temporary cost-of-living payment is similar to the price of a flight to Australia," says Willis.
"Under National's tax plan, the average household would receive $1600 a year in badly needed tax relief.
"Like Kiwis all over the country, Tauranga families are going backwards under Labour. The cost-of-living crisis is deepening and relentless increases to costs across the board are eating a permanent hole in family budgets.
"National believes every government has a duty to spend taxpayers' money as effectively and efficiently as possible, with a focus on outcomes, not just spending for spending's sake," says Willis.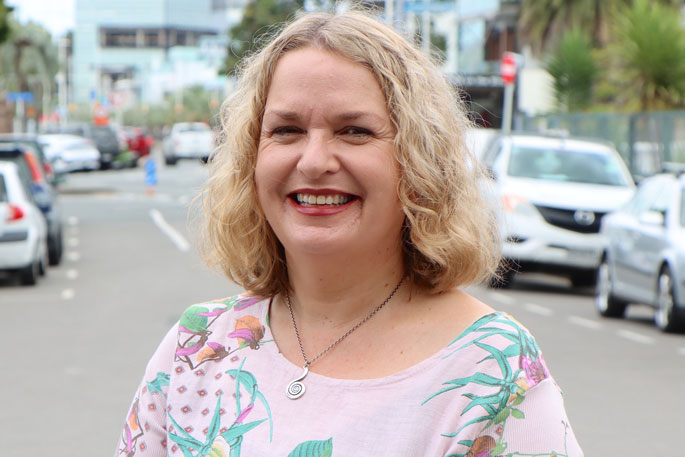 Jan Tinetti, Labour
Labour candidate and List MP Jan Tinetti sees her Government's Wellness Budget 2022 from a different viewpoint and says that pressure on cost of living is a global issue and NZ is not immune.
"Across the globe countries are feeling the economic impact of Covid-19 and the war in the Ukraine," says Tinetti.
"I am very aware that the people of Tauranga will be feeling these effects.
"That is why Budget 2022 has taken action to provide immediate relief through a cost of living payment to help with the impact of rising prices," says Tinetti.
"For many families in Tauranga this will mean they are able to fill the car up with petrol, stock up the pantry and have a bit of extra cash for winter bills.
"The Budget also extends the 25c fuel excise cut and keeps public transport half price for a further two months. We are also making half-price public transport permanent for Community Service Card holders," says Tinetti.
"These short term supports will help the people of Tauranga now, but it's important that we also tackle the longer term issues."
Tinetti says Tauranga will benefit from the investment Budget 2022 has made in health for more nurses, more medicines and a better health system.
"With unemployment at a record low, the border opening for tourism and targeted investment in skills, education and training; Tauranga is poised to be in a strong position for economic growth," says Tinetti.
Following Uffindell's public comments and press release, the 11 other candidates standing in the Tauranga by-election were also approached for comment on the cost of living and their thoughts on the Government's Wellness Budget 2022.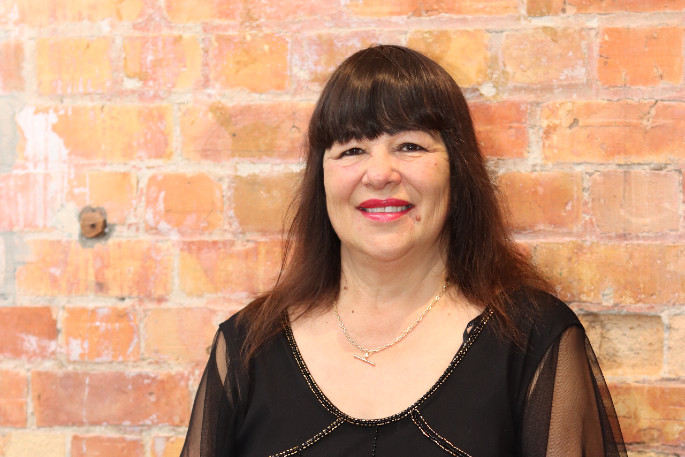 Yvette Lamare, Independent
Independent candidate Yvette Lamare has commented on the cost of living for Tauranga residents.
"People quit smoking, drinking, illegal drug taking, ('P') that would be an enormous saving in the cost of living!" says Lamare.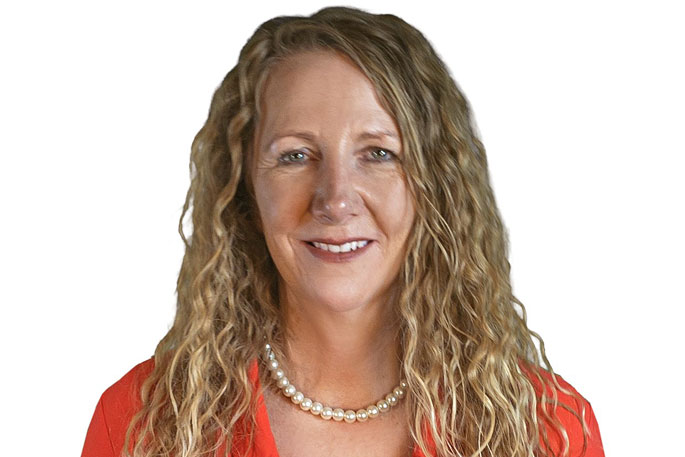 Helen Houghton, New Conservative
New Conservative candidate Helen Houghton says we need to develop better perspectives on the nature of problems.
"It's time to get real. I am not a career politician who will promise a lot and fail to deliver but I am solution-focused and will address the causes not only the symptoms," says Houghton. "No one can ignore the facts unless you are this government. The main thing to get inflation - and therefore prices - under control is to reduce government spending."
Houghton says the key is the government's overspending.
"A lot of new proposals - Maori health authority, 3 waters - have high costs to implement and are not well thought through.
"Housing prices will continue to rise if people continue to support a government that spends too much."
She says more houses need to be built in a sustained manner.
"Some rules around RMA and councils need easing to free up land and people's ability to build,' says Houghton.
She says families will appear better off with $350 from the Wellness Budget 2022, but this is only a short-term solution.
"Overall worse off as debt continues to increase and therefore inflation increases," says Houghton.
"We also need to focus on increasing incomes. This starts with removing red tape from businesses to allow them to operate more efficiently."
She says that the KISS or 'Keep It Simple Stupid' strategy is to cut red tape, cut taxes, stop government spending and stop printing money.
"I would like to know where we are to line up to collect the $350 Grant Robinson is giving away but wait! most of those under the $70k threshold are in receipt of the winter payment, so I assume that no one is actually able to claim the $350," says Houghton.
"Nothing in the hand for the middle-income earners but wasteful spending on pie in the sky climate threats.
"We must allow kiwis more money in their pockets; the crisis is that families can't pay the bills.
"New Conservative's tax plan is 20k tax-free with income splitting, so that would mean at least $3,000 per year more for most families. We also would reintroduce domestic market requirements," says Houghton.
"Tauranga deserves great leadership who will put the needs of their community as a priority. I am the best person to go to Wellington to represent Tauranga and address concerns that other politicians ignore."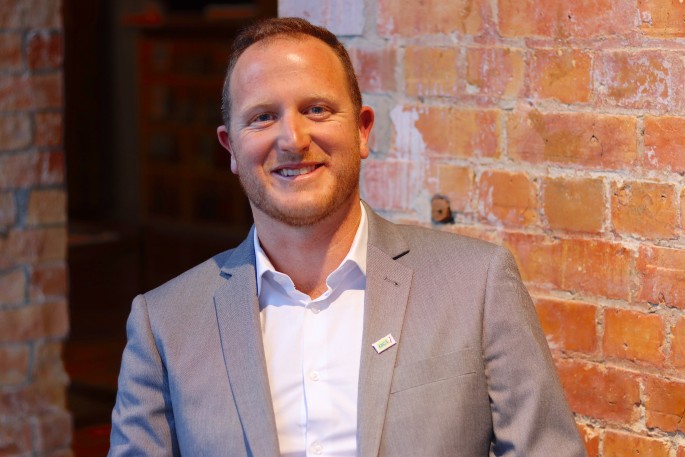 Cameron Luxton, ACT Party
ACT Party candidate Cameron Luxton says that families are being squeezed from every direction as inflation keeps increasing, and that the cost of living is "through the roof".
"Inflation is too much money chasing after too few goods. We need the Government to stop the borrowing and money printing, then let the economy fully function again," says Luxton.
"Earlier this month ACT released a fully-costed Alternative Budget. ACT is the only Opposition Party to come up with a fully-costed alternative.
"ACT's Alternative Budget for real change would simplify the tax system from six different tax rates down to two. Simpler taxes don't just mean less bureaucracy, they send a message that we are committed to a future where we won't fleece you for every extra effort. We would cut wasteful spending by $6.8 billion a year without touching health, education, or any frontline service," says Luxton.
"This Budget should have been called The Brain Drain Budget, ambitious New Zealanders, tired of being milked, will weigh up leaving for greener pastures. Households are facing a cost of living crisis, but the rising cost that many people don't see is tax. Under this Budget, the amount of tax per person is up to $21,945, from $15,825 when Labour took office only four years ago.
"Labour's big answer is to put more people into state dependency, giving those earning under $70,000 just under $30 a week which will only add to inflation. Kiwi families are without a doubt worse off from this budget.
"The cost of living for New Zealand families is through the roof. Rents are up, mortgage rates are on the rise, the cost of food is up, petrol is up - but wages aren't keeping up. It's time Kiwi battlers got some relief. ACT would introduce a two rate tax system: 17.5 and 28 per cent. It's time we recognise and reward the people who work."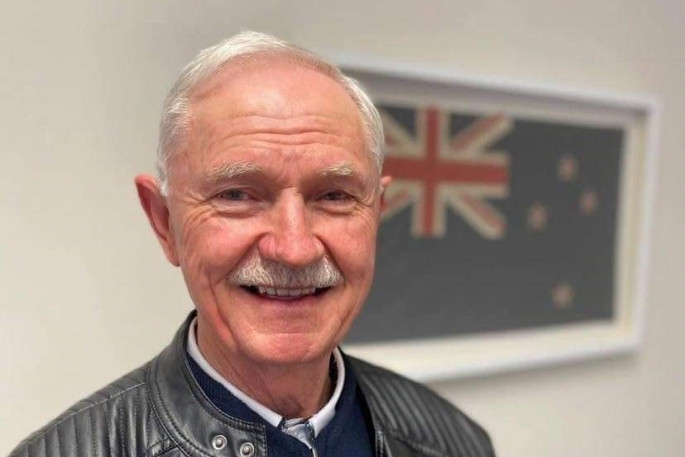 Tony Corbett, Independent
Independent candidate Tony Corbett says that the Government's lack of inclusive leaderships is "monumental, national issue".
"It's wastefulness clearly demonstrates a disconnect with taxpayers, their employers, and is more ideologically and agenda driven than New Zealander driven," says Corbett.
On being asked what plans he has for helping Tauranga with their household budget, Corbett says he would firmly encourage the Government to reign in its debt and lead by example.
"I would encourage the people of Tauranga Moana, who are struggling with today's economic challenges, to seriously look at minimising and consolidating their debt," says Corbett. "Back to basics until we have responsible personal, district and central government."
In his view, the Wellness Budget 2022 is an economic and moral oxymoron, "because the Labour government approves and funds the termination of the life of the unborn child up to birth, by way of abortion, which doesn't promote the well-being of unborn babies or New Zealand as a whole".
To deal with the cost of living, Corbett says the price of fuel needs to be reduced, "half of which is central government tax".
"Also, reinstate Marsden Point Refinery to make us less dependent on foreign, low grade fuel imports. Further, put a stop to the climate change quackery legislation and associated tax being imposed on the farming community and NZ at large. Petrol prices have been inflated to justify the climate change nonsense- less cars and parking in the city, replacing them with bicycle lanes, which aren't working," says Corbett.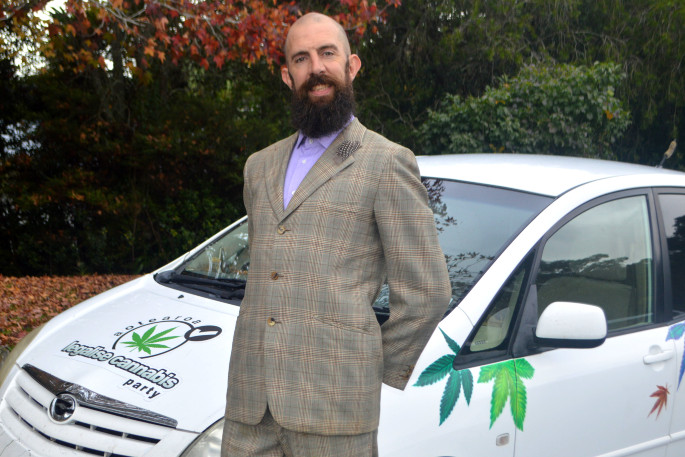 Christopher Coker, Aotearoa Legalise Cannabis Party
Aotearoa Legalise Cannabis Party candidate Christopher Coker says the key aspects and issues around the country's economic management and how this affects the back pocket of Tauranga families can be directly and indirectly linked to the country's cannabis prohibition laws which have proven to be a failed expensive policy.
"Prohibition has cost billions over the last 50 years, and the inter-generational social costs and harms are incalculable," says Coker. "Prohibition has caused dysfunction in society by criminalising our youth and allowing the growth of gangs and the black market. The billions wasted have resulted in successive governments failing to develop adequate housing, a robust health care system, and decent schools.
"Meanwhile prison numbers have increased, unemployment numbers have increased. Broken families have increased, and beneficiaries have increased, and organised crime has flourished."
Coker says that by ending prohibition, his party can "turn this negative juggernaut around helping to restore trust and rule of law".
"We will save hundreds of millions in costs and produce billions in tax with the development of the three aspects of the cannabis industry including industrial hemp and its thousands of products, the highly potent healthy medicinal industry and regulation for recreational consumers," says Coker.
"Recently Agriculture Minister Damien O'Conner compared the value of the medicinal cannabis industry with the alcohol industry which is one of the largest employers in NZ bringing in around $1.2 billion in excise tax alone.
"The Honourable Minister has also handed over $13 million dollars in a government grant for a medicinal cannabis operation in Kaikoura indicating confidence in this industry."
Coker says the development of these industries will bring employment, health, wealth, and community cohesiveness.
"With its port, Tauranga is well placed for the growing international cannabis export industry. The cannabis industries will put money in the back pockets of Tauranga residents as well as the rest of Aotearoa/New Zealand," says Coker.
He says that the Aotearoa Legalise Cannabis Party's plans for promoting the development of the three cannabis industries brings a "new pie" to the business table.
"This will stimulate economic growth, creating employment with untapped business opportunities and potential," says Coker. "Rent, mortgages, house prices, and food prices will be affordable. The availability of affordable hemp hearts a complete protein and super food, containing omegas 3,6,9, along with the development of other countless products from cannabis, will assist with the health and wealth of the population.
"I am married with three children and a fourth on the way and I am aware of the ever-increasing cost of living and the financial difficulties people face," says Coker. "I think Tauranga families will be a little better off from the 'Wellness Budget 2022' but I think most of New Zealand will agree it is a drop in the bucket and much more needs to be done," says Coker.
"Our policy gives people a 'hand up' to economic independence, so they will not be in so much need of a 'hand out'. Teach a man to grow cannabis… in fact sustainable cannabis is the ultimate sustainable money tree bringing us all our needs – food, fuel, shelter, clothing, paper, and medicine."
Coker says he found it disappointing that the Tauranga Business Chamber is not interested to hear about the benefits of the cannabis industries to assist with Tauranga economic development.
"It indicates they are out of touch when they are not prepared to extend their invitation to all the candidates," says Coker.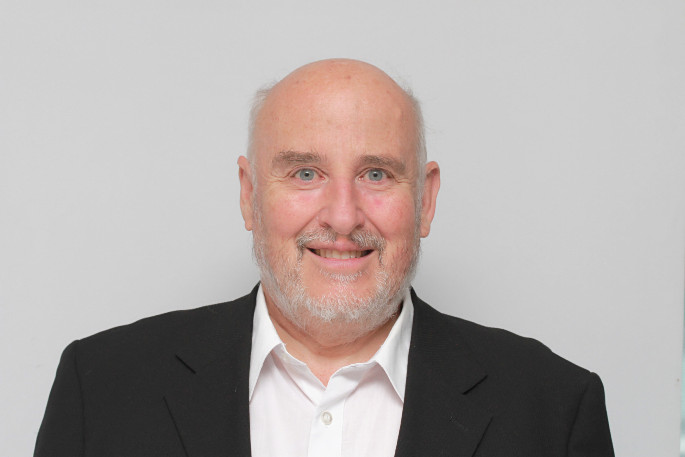 Peter Wakeman, Independent
Independent candidate Peter Wakeman says that he is standing up for financially struggling families that are not getting ahead as inflation rates are rising faster than income growth.
"Peoples' real income is declining," says Wakeman. "Changing GST to FTT would increase income and reduce inflation. Free education with living allowances that allows the upskilling of the community without incurring additional debt thereby reducing the need for immigration to fulfil these jobs. Keeping money in circulation locally benefits the back pocket of Tauranga families."
To help Tauranga families with their household budget, Wakeman has plans around taxation and education.
"Reduce poverty with free education for NZ jobs requiring less immigration therefore less housing pressure. Changing the tax system from GST ($15 tax on every $100 spent) to a Financial Transactions Tax would reduce living costs.
"Currently, education is financialised with the bank of Mum and Dad making the difference for many, which forces people into debt. This makes it harder for families to save money to buy a house, especially when paying $15,000 tax per $100,000 on a new home," says Wakeman.
Wakeman says that in the short-term some Tauranga families will be slightly better off with the Wellness Budget 2022, but long-term they will be worse off "as it's not keeping up with rising costs".
"It needs to go further and include free education," says Wakeman. "The current 15 per cent GST takes away our spending power and magnifies any increase we get as 15 per cent gets added to each additional price increase.
"My first home in Tauranga in 1993 cost $95,000. I also can remember the price of a chocolate ice-block was 4 cents as a child.
"The price of houses can be determined by the amount of money that banks are able to lend and the buyer can get approved in the form of a loan. Some houses may be rented out for short-term accommodation which takes away rental stock thus reducing the rental availability," says Wakeman.
"Michael Joseph Savage financed and built state housing in New Zealand with RBNZ funding to address the housing shortage and reduce the cost of housing. Climate change costs need Government debt-free money rather than inflating the cost to consumers. I follow a plant-based diet to gain health benefits and reduce the cost of living."
Wakeman says that the Three Waters legislation is only going to increase our living costs and support an apartheid, non-accountable system.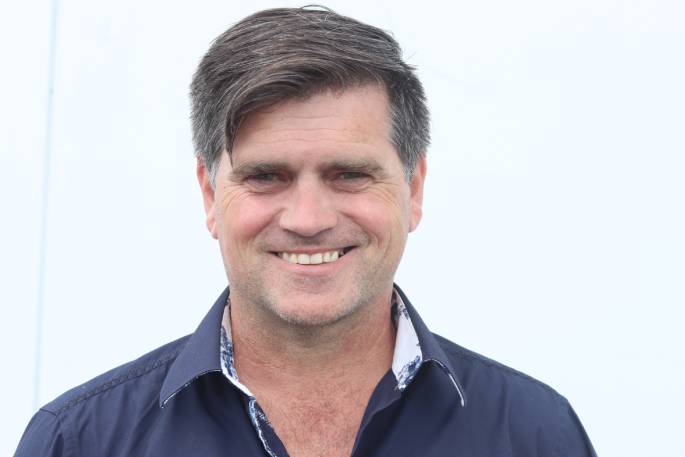 Andrew Hollis, New Nation Party
New Nation Party candidate Andrew Hollis is also addressing the key issues around NZ's economic management and how this affects the back pocket of Tauranga families.
"The unfettered, ill-considered and uncontrolled borrowing of this government has boosted inflation to unnecessary levels," says Hollis. "Inflation increases prices in everyday goods and ordinary, hardworking Kiwis suffer.
As for plans to help Tauranga families with their household budget including rent, mortgages, house and food prices, Hollis says "these problems with be with us for some years".
"The New Nation Party is not a minor party tinkering at the edge of politics; we are building to be a serious political force in opposition to the Labour/National coalition that currently plagues New Zealand," says Hollis.
"In government, we would set up a process of regular food parcels for the needy and adjust tax brackets. We would also look at a possible hold on mortgage payments for the vulnerable."
Hollis says that Tauranga families will be worse off following Wellness Budget 22 as inflation and price increases bite deeper.
"Folk are already vulnerable from lost work through lockdowns depleting slender savings and now, as prices move even higher, suffering will worsen. Moreover, the $350 subsidy is cynical cosmetics from an out-of-touch government. If the voters select me to carry their voice to the Beehive I will be beating the drum for the implementation of my provisions [as mentioned above].
"We have a cost-of-living crisis greatly exacerbated by the inept handling of the Covid scenario by this Government," says Hollis. "Instead of taking a balanced approach in protecting both commerce and life they chose to give up on the very businesses that create government wealth through tax revenue.
"Consequently, they now have a broke government and a nation of potentially impoverished citizens devoid of gainful employment by excessive and draconian home detention. Tax revenue will worsen and prompt still further government borrowing. This will cause the brain drain to Australia to continue as folk vote with their feet completing a cycle of mismanagement by an out-of-touch team in the Beehive," says Hollis.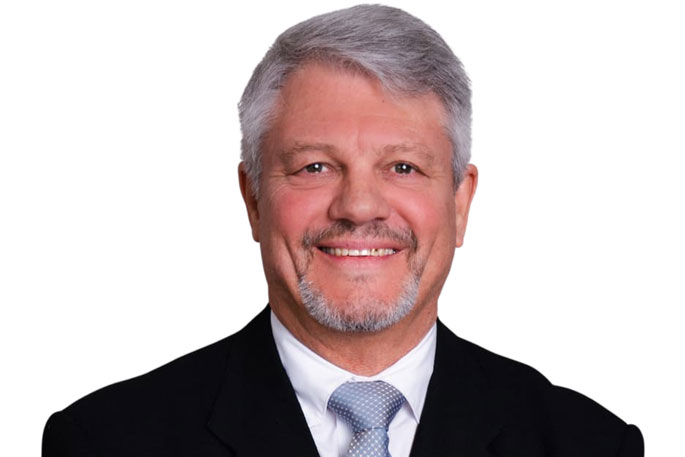 Allan Cawood, ONE Party
ONE Party co-leader and Tauranga candidate Allan Cawood is also commenting on how the country's economic management is affecting Tauranga families.
"Frankly, there has been very little 'management' of the country's economy, just a large amount of unnecessary spending and unnecessary legislation,' says Cawood. "I, and the ONE Party, find it tragic and unacceptable that families are struggling for basic necessities due to government mismanagement of spending."
Cawood says that the inflation Kiwis are experiencing "was totally predictable and avoidable".
"It's Economics 101 that pumping more money into an economy will cause inflation. Now, Tauranga residents' back pockets are hurting because prices have gone up as a result of the unnecessary lockdowns which the government threw money at with reckless abandon," says Cawood.
"This caused inflation and racked up a massive government debt at the same time. This has nearly doubled our national debt in just two years - which now stands at approximately $103 billion. Most of that new money pumped into the economy was not targeted to increase productivity. If it had, we would not be having this inflationary problem.
"It was not rocket science to expect that inflation of goods and services would result from cash injections which were in the magnitude of billions."
Cawood says he is concerned with the large number of families and individuals struggling to pay their bills, with the price of essentials increasing as much as they have.
"The ONE Party will remove GST from food and fuel," says Cawood. "Increasing the purchasing capacity of those most in need will help in the short term. This will not increase the volume of money - which would further fuel inflation. It simply removes a tax which will help the back pockets of those most in need.
"When in government, ONE Party will stop frivolous spending and also pledge to audit every department to ensure efficiency. Cost cutting measures will be taken to ensure that taxpayer dollars are spent well," says Cawood.
"We will invest in the economy in ways which will increase productivity, for example, opening the borders, allowing cruise ships back into Tauranga's port, [and] showcasing Tauranga and the rest of our country overseas to encourage tourism.
"We will also promote NZ made products on the international stage and support our local manufacturers to name a few examples. Over time, this productivity: the creation of goods and activity in services, will balance with the inflationary pressure of all the extra money that has been pumped out."
Cawood says that as a permanent Tauranga resident, he was shocked at the price of housing when he and his family first moved here.
"Seeing the price of homes and rent increase as much as they have, especially in the last 12-24 months, has been extremely concerning," says Cawood.
"Those with large mortgages in Tauranga will be struggling with the increased Official Cash Rate set by the Reserve Bank which has pushed up interest rates. This in turn pushes up rents. This has been a response to inflationary pressure but it is a double edged sword: increased mortgage repayments are most painful when there is also a cost of living crisis. Rising interest rates can also exacerbate inflation in the sense that it puts pressure on businesses. Those businesses under pressure are the ones that provide employment and provide the productivity that the economy is needing.
"I, along with ONE Party, will support local markets and local businesses here in Tauranga and encourage business confidence by not introducing lockdowns and uncertainty, so that businesses have faith in their future ability to trade."
Cawood says the cycle must be broken now before it worsens further.
"ONE Party has a commonsense plan. However, we would never have let things get to this stage."
Cawood says that Tauranga families as well as others may benefit from some aspects of the Wellness Budget 2022, such as an increased number of UCE beds.
"Any budget that contains any unnecessary spending, increases our debt and places a burden upon future generations," says Cawood. "This budget provides stop-gap measures that will not help people get ahead in the long term."
He doesn't believe there is a quick fix in regards to the cost of living.
"However, we must learn from hindsight that knee jerk reactions with our Covid response have put us in a position where we are feeling the pain now and future generations will be repaying debt," says Cawood.
"We knew very little about Covid at the start of the outbreak, justifying precaution. However, that changed quickly with a wealth of data and information available from overseas. The actual cost of continual lockdowns is unquantifiable but includes small business losses, inequality, health issues including mental health, interrupted education, families split apart for long periods, fear and a lack of social cohesion. These costs are costs of living too and a part of a broader picture that ONE Party would have taken into consideration.
"Among other decisions the government has made, the decision to close Marsden Point Refinery, means we become dependent on other countries for fuel. If these other countries increase their prices or refuse to trade with us, that leaves us in a very sticky situation. Marsden Point Refinery provided approximately 85 per cent of jet fuel, approximately 67 per cent of New Zealand's diesel, approximately 58 per cent of New Zealand's petrol and all of the New Zealand shipping fuel," says Cawood.
"ONE Party will make a priority to sustainably trade natural resources such as fuel, coal and other minerals, thus increasing the export and local manufacturing opportunities, creating more jobs and boosting the economy."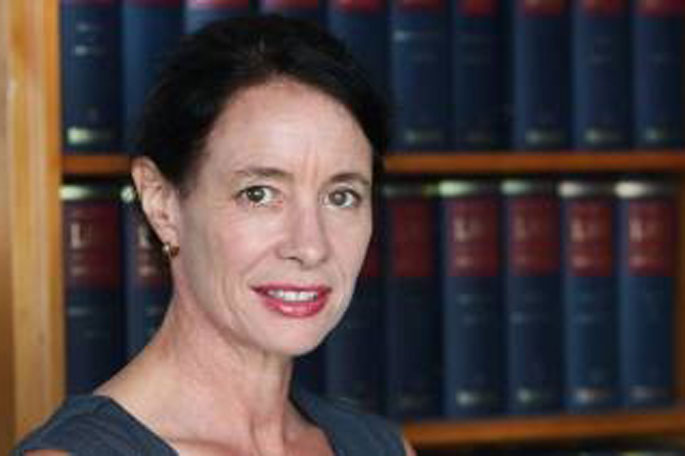 Sue Grey, NZ Outdoors and Freedom Party
NZ Outdoors and Freedom Party candidate Sue Grey says "the government has forgotten that they are here to serve the people, and that is hurting New Zealanders".
"They have printed and used money like they are playing Monopoly, rather than affecting people's lives and futures,' says Grey. "This is the real cause of inflation. And the money spent is not getting to where the help is needed. It's being used to further divide NZ, and to put band aids on problems, rather than fix them."
She says that mortgages have become less affordable "as the government uses interest rates to try to manage the runaway inflation that they created".
"They've disincentivised private landlords - with red tape requirements- resulting in rapid increases in rental costs, and extreme shortage of rentals available," says Grey.
"We need safe, warm houses for everyone and creative flexible thinking to achieve this."
She asks why can't central or local government make land available for local families to build their own homes, and why not facilitate communities with small homes and shared gardens and other facilities?
"The so-called Wellness budget will not help with physical, emotional, spiritual or economic wellness," says Grey.
"The Government continues to focus on the ambulance at the bottom of the hill, by focusing on buying drugs and increasing Pharmac's budget by $191 million over the next two years. Where is the support for educating and making healthy lifestyle choices?
"Instead of making it easy to produce healthy nutritious food at an affordable price in a way that's eco-friendly; they have gone wild creating red tape and legislation for farming which has pushed up the price of food, and will continue to do so," says Grey.
"They've even made it harder for local communities to grow and share food.
"The government business handouts are short term and insignificant compared to the ongoing staffing and other uncertainties, and the scale of the harm our family and other local businesses are suffering."
Grey says the Outdoors and Freedom Party's solution is to change the focus of government to put the people of NZ before corporations and globalist agendas.
"Let's make decisions that give mana back to our local people, connect rather than divide, and empower people to find local solutions for their neighbourhoods," says Grey.
"Let's focus on the basics so everyone has the necessities- clean water to drink, healthy food, and somewhere dry and warm to live. Let's make it easier to grow, share and trade food within our communities. Let's ensure that New Zealanders can enjoy our stunning nature and catch a fish or hunt and gather for venison and other food. Let's remove red tape to make it easier for people to find innovative ways to supplement their income by trading time, skills, services and goods."
She says the Wellness Budget 2022 is "just playing with the deckchairs on the sinking globalist ship" and a poor attempt at playing catch up.
"It's time for a major shift to reallocate power back to our people, promote self-sufficiency and enable local people to make decisions for themselves, so all our communities can thrive," says Grey.
Tauranga By-election candidates 2022:
| | |
| --- | --- |
| Candidate name | Party |
| CAWOOD, Allan | ONE Party |
| COKER, Christopher | Aotearoa Legalise Cannabis Party |
| CORBETT, Tony | Independent |
| DICKSON, Gordon | Independent |
| GREY, Sue | NZ Outdoors & Freedom Party |
| HOLLIS, Andrew | New Nation Party |
| HOUGHTON, Helen | New Conservative |
| LAMARE, Yvette | Independent |
| LUXTON, Cameron | ACT New Zealand |
| TINETTI, Jan | Labour Party |
| UFFINDELL, Sam | National Party |
| WAKEMAN, Peter | Independent |
Advance voting in the Tauranga electorate will start on Saturday June 4.
On election day, Saturday June 18, 20 voting places will be open from 9am to 7pm.
Advance and election day voting place locations and opening hours will be listed on the vote.nz website.
Voters enrolled in the Tauranga electorate who are currently overseas, or who will be overseas on election day, can also vote.
From June 1, voters who are overseas will be able to download voting papers from vote.nz and be able to return them by upload to the website.
More information on overseas voting can be found at vote.nz
Independent candidate Gordon Dickson has also been approached for comment, says he is away at present travelling in the South Island looking for venison, and is expected to reply on his return. His comments will be added to this SunLive story once a reply has been received.