UPDATE 3:38pm: Police received a report of a truck crashing into the side of a garage of a house in Welcome Bay around 2:45pm.
A Police spokesperson says there are no reports of injury to those involved.
"Fire and Emergency services will be responding to assist in clearing the scene.
Tauranga City Council sustainability and waste manager Sam Fellows says they are still working to understand the full details of exactly what happened.
"Thankfully no one has been injured, but this is obviously a distressing situation for those living in the house, neighbours and the driver.
"Our thoughts are with everyone involved and we will continue to investigate the situation and provide support where we can."
A photo sent to SunLive show the truck firmly embedded into the garage of a house, with significant damage to the dwelling.
Emergency services are at the scene.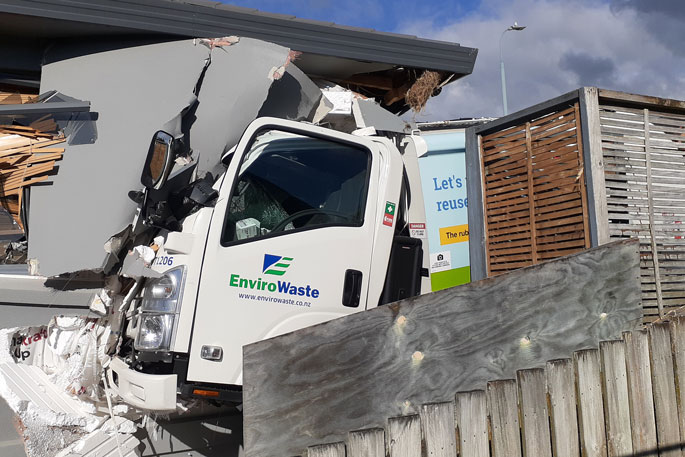 "We're on a bit of a slope, they were emptying the bin and didn't put the hand brake on and the truck went 50 metres down into the neighbour's house," says a Welcome Bay resident.
"Police and fire are here at the moment, as there is a bit of diesel leaking from the truck.
"It looks like it's going to be a while before it's cleared," they say.
The Welcome Bay resident believes no one was injured in the crash.
SunLive is working on getting some more information and will provide an update when we can.
At the scene?
Call 0800 SUNLIVE or email photos to newsroom@thesun.co.nz