A $16.2m initiative to support the Pacific business sector has been launched by the Minister for Pacific Peoples Aupito William Sio in Tauranga today.
Named the Pacific Business Village, funding has come from the multi-year appropriation budget in 2021 to support economic development for Pacific communities, which has been used by the Ministry of Pacific Peoples to create the initiative.
The initiative is set out to create a strategic framework for long-term economic development for Pacific business in the regions outside of Auckland.
"A key priority of the Pacific Business Village using the Tauola Business Fund, is to provide direct investment into businesses to accelerate their long-term growth, and assist with the economic recovery from the impact of Covid-19.
"The Fund provides up to $100,000 grants to support existing small and medium sized businesses in the regions outside of Auckland to create immediate employment, stimulate growth, increase productivity, and ensure Pacific businesses thrive in response to the impacts of Covid-19, " says Hon Aupito William Sio.
"At the centre of the Village's vision is the creation of a circular Pacific economy using Pacific Business Networks, Pacific Business Providers and Pacific Businesses.
"By collaborating with Networks and Providers, The Village can provide better access for Pacific businesses and improve Pacific economic development across Aotearoa.
"The Village is complementary to existing services and meets unmet demand in the regions."
Among the first recipients of the funding was Bay of Plenty and Waikato based building, painting and renovation company Boydie's, represented by managing director Andrew Boyd.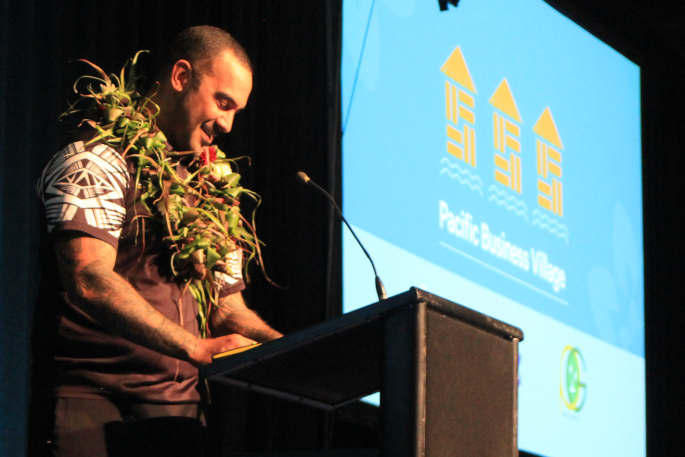 Andrew Boyd. Photo: Taylor Rice/SunLive
"Being a Pacific Islander, you're like a minnow, you're not really noticed by everybody else. This grant has allowed me to break down that barrier," says Andrew.
"I've been able to employ seven more guys since November last year, and we have another guy starting next week.
"I was funded a two tonne digger, safety equipment and toolbelts. Having that allowed me to have guys come in to work and not worry or stress about not having the right equipment.
"Being a Pacific Islander myself I know that not having the right tools makes you feel not good enough for the job. This funding has made the guys comfortable and feel 100 per cent.
"I also have a few mates that own businesses that didn't get the funding that are utilising this equipment like the digger.
"We're all here to help each other out."
Another recipient of the funding is Deep Dive Divison, a Waikato based environmental science company that is focused on sustainability and creating strong partnerships that enhance the health and well-being of the water in New Zealand.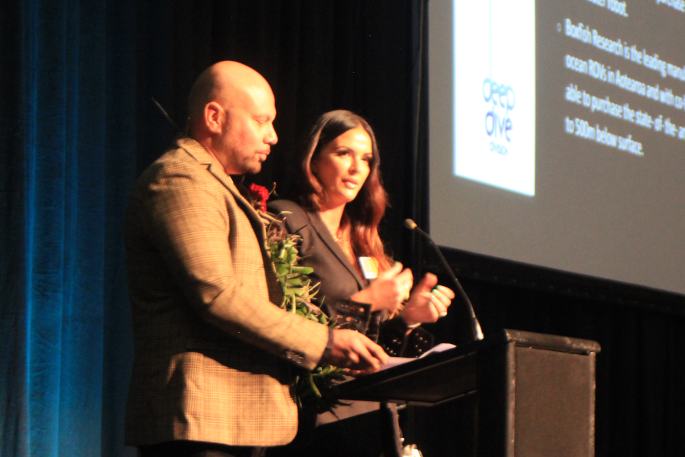 Deep Dive Division Founders Tua Karalus and Courtney Karalus. Photo: Taylor Rice/SunLive
"The cultural values our community has sets Pacific and Māori businesses apart, it's unlike any other in the world," says Deep Dive Divison founder Tua Karalus.
The company provides a range of underwater services, such as environmental monitoring and building underwater film and television sets. This has enabled the company to work on films such as the 'Avatar' movie series.
Deep Dive Divison founder Courtney Karalus says that the funding has enabled the company to further work on their goal of creating a sustainable future for the earth, as well as the Pacific people.