An awards dinner to recognise the significant contribution and achievements made in the field of New Zealand aerospace will be held in Tauranga on Saturday evening.
The Bay of Plenty Branch of the Royal Aeronautical Society will be holding the awards dinner at Classic Flyers to honour the long term contributions of Brian Hare and Dave Brown.
"Usually a national awards dinner would be held to recognise these significant achievements but this year the dinner was cancelled due to Covid-19," says Royal Aeronautical Society Bay of Plenty Branch past president and current secretary Des Underwood.
"There are 11 recipients this year, and most of them will receive their awards in the mail.
"We figured that the two that we nominated should have a dinner here, with the presentation done by a member of the Royal Aeronautical Society."
The Bay of Plenty Branch of the Royal Aeronautical Society has been operating since 2016 and now has over 50 members.
"We're one of six branches throughout New Zealand and the NZ division has been around since 1949. It is part of an international group called the Royal Aeronautical Society that was started in the UK, which has been going for more than 150 years, going back to hot air balloons," says Des.
Des says that the BOP branch and other branches in NZ are parented by the NZ division, which normally has annual awards.
"The BOP branch has contributed 15 award nominations since it started. They are not necessarily living here, we once nominated someone from Gore, as there is no branch in Gore. But mostly they are locals."
Guest speaker and award presenter on Saturday night will be David Morgan.
"David is the chief pilot for Air New Zealand," says Des. "He is a Fellow of the society and he will be presenting the award to Brian.
The Meritorious Service Award is made by the Council of of the NZ Division of the Society and recognises long term contributions and practical achievements in all sections of aerospace in New Zealand. The award takes the form of a certificate, a citation, and a silver medal.
Brian Hare
In a six-decade career in aviation in NZ, this award acknowledges the leadership and drive of Brian Hare, while CEO at Pacific Aerospace Corp (PAC) where he oversaw several significant achievements, including the reactivation of Cresco production line to meet market needs, production of the CT/4E Airtrainer to meet the needs of both the RNZAF and Royal Thai Air Force, and most significantly, the development, certification, production, and sale of the PAC XL750.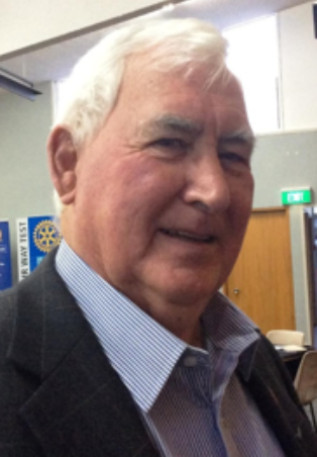 Brian Hare
The impact and legacy that Brian's business acumen has had on general aviation in New Zealand cannot be underestimated. As an astute businessman, with the courage to take a risk, Brian had an ability to see and deliver on opportunities as they arose.
The tenacity and fortitude required to embark and deliver on a variety of successful programmes is the mark of his character and why Brian Hare is a worthy recipient of the Meritorious Service Gold Award.
Dave Brown
Working around the demands of a career as an airline transport pilot, Dave Brown has developed an exceptional reputation for the dedication he brings to the diverse role as Chief Flying Instructor with Warbirds New Zealand, where he trains and checks pilots to keep Warbird aircraft flying. He also qualifies pilots to fly display routines at air shows in New Zealand. As a qualified test pilot with his own aerobatic displays, his readiness to make himself available to review and approve displays and pilots, and ensure they are safe to fly, forms a vital component to our New Zealand air show and Warbird movement.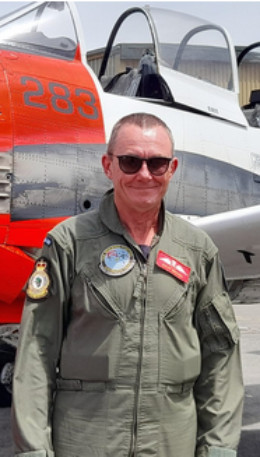 Dave Brown. Photo: Toni Williams.
Dave is a committed and respected member of the classic aircraft and air show community and New Zealand Air Show Association, which has contributed to the safety conduct of air shows in New Zealand since it was founded in 2010. As a founding Board member, he has contributed much to the industry in general, from his responsibilities as Chief Flying Instructor Warbirds New Zealand, through to being generous with his time, advice, and levels of experience to those who can benefit from it.
For his exemplary leadership and unswerving dedication to aviation, its safety and the wellbeing of its pilots, Dave Brown is a worthy recipient of the Meritorious Service award for 2021.
Anyone who would like to attend the awards dinner at Classic Flyers on Saturday April 23 at 6pm needs to contact Mike Feisst on email mikefeisst@xtra.co.nz
Tickets to Saturday's awards dinner are also available from Classic Flyers.
Any aviation enthusiast, pilots and engineers are welcome to join the BOP branch of the Royal Aeronautical Society which holds its monthly meetings on the first Friday of each month at Classic Flyers.
To join go to www.aerospacenz.com