Friends and family are rallying behind a Tauranga single mum battling a chronic kidney disease.
Kylie Poultney was diagnosed with IgA nephropathy in 2019 and is now in end stage renal failure.
IgA nephropathy, also known as Berger's disease, is a disease that occurs when an antibody called immunoglobulin A (IgA) builds up in your kidneys.
This results in inflammation that, over time, can hamper your kidneys' ability to filter waste from your blood.
IgA nephropathy usually progresses slowly over years, but the course of the disease varies from person to person.
Some people leak blood in their urine without developing problems, some eventually achieve complete remission and others, like Kylie, develop end-stage kidney failure.
The 28-year-old is desperate for a transplant donor or her only other option is to start dialysis.
Dealing with a life-threatening illness is not stopping her from making a good life for her and her son Oscar.
"I get up each day and do the best I can. I have to, it is what it is."
There may be some days where she would prefer to stay in bed all day, but Kylie says her six, almost seven-year-old son wouldn't stand for that.
"He is full of energy, it's infectious."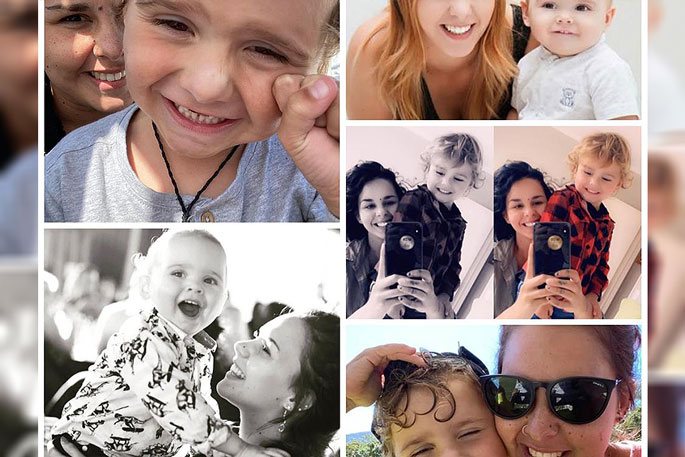 While attending doctor's appointments and taking endless medications, Kylie is also studying beauty therapy fulltime and taking care of Oscar.
"I have the help of my family, mum and brother, it takes a village."
A Givealittle page has been set up to help Kylie with financial costs when she eventually gets her transplant.
After her transplant, she will be recovering in Auckland for six weeks away from her son and the costs of childcare and all costs from her transplant are going to pile up.
No target amount has been set up, with the page organiser saying "anything and everything is appreciated and even the smallest amount will help change this mum and sons life!"
People wanting to donate can do so here.