The Government is making exceptions to immigration rules to allow people into the country to help fill skill gaps in the primary sector.
Agriculture Minister Damien O'Connor says 500 experienced meat processors can come to New Zealand, on top of a border exception for 150 workers that has been taken up.
An extra 500 migrant dairy workers can enter the country to help in the lead-up to calving, with the season beginning in June.
"This takes the number of migrant workers under this border exception arrangement to 800. There are no caps on particular roles in order to provide flexibility," says O'Connor.
Last year, the dairy industry was calling for the Government to let in 1500 migrant dairy workers.
The Meat Industry Association says the industry is about 2000 people short, and the worker shortage is exacerbated by people isolating due to Covid-19, or having to stay home and look after family members.
"Right now, there simply aren't enough people to process every part of the carcass to maximise its value, so these additional workers will certainly help alleviate pressure in the industry," says Sirma Karapeeva​, the association's chief executive.
"Without sufficient labour, companies cannot run their processing plants at the desired capacity."
There are 12 to 14 weeks left in the meat processing season, and the industry is relying on the Ministry of Business, Innovation and Employment, and Immigration New Zealand, to ensure they can grant the necessary visas as soon as possible.
Migrants account for less than five per cent of the meat processing workforce, but their role is critical, Karapeeva says.
New Zealand has very low unemployment, particularly in the regions, and it is not easy to persuade people to relocate despite training, career paths and competitive salaries, she says.
For the first time, Silver Fern Farms has advertised fly-in, fly-out meat processing jobs earlier this year, in a bid to attract workers to some of its South Island plants.
Federated Farmers welcomes the announcement, and advises farmers to take up the extra workers.
"They say good things take time, and Feds has been ratcheting up the pressure for this necessary step for many, many months," says Federated Farmers employment spokesperson Chris Lewis.
"Let's hope the system is agile enough to get these people into New Zealand and out into workplaces by the time we need them - particularly for the super busy spring dairy calving season."
The Government has also agreed to an industry request for up to 300 forestry workers and up to 280 wood processors and manufacturers, says Minister of Forestry Stuart Nash​.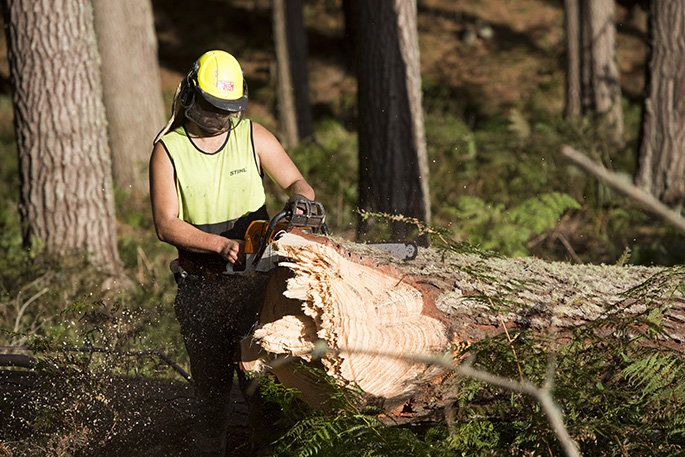 The forest planting season runs from May to September. The industry also needs people across a range of roles including kiln operators, electricians, sawmill workers and timber machinists.
"Extra help from migrant workers will keep building and construction supply chains open and meet the growing demand for timber and wood products," says Nash.
The border class exceptions take effect from Tuesday, ahead of the new Accredited Employer Work Visa from July 4 which requires employers to be accredited to hire migrant workers.
Meat workers and forestry workers covered by the border class exception must be paid a minimum rate of $27 an hour, the current median wage.
The dairy worker border class exception covered assistant dairy farm managers, 2ICs, dairy herd managers and fairy farm assistants earning at least $1 more than the median wage, or $28 an hour.